Back on the Gridiron
Nebraska football will make a return to the field in October
6 months ago, the thought of playing a football season this fall was one that crossed the minds of sports fans across the country. No one really knew what the situation with COVID-19 would be like 6 months later, and if football would even be a possibility. 
It is now October, and sports are back up and running, including football. However, the Big Ten Conference has halted football for a while, unlike other conferences, including the Big 12, ACC, and SEC. Among the teams that have been frustrated with that decision has been Nebraska, one of the great powerhouses throughout college football history.
On August 11, the Big Ten made the decision to postpone all fall sports seasons. This met backlash from universities, players, families, and fans everywhere. Schools like Iowa, Ohio State, and Nebraska all voted in opposition, but the Big Ten kept their postponement until September 16, when they decided to reverse their decision and get fall sports back running, including football. 
One of the schools that pushed for the return of football the most was Nebraska, and the Big Ten's return to football was a celebratory moment for them.
"Our players want to play, our coaches want to coach, and our fans want to watch," Nebraska Athletic Director Bill Moos said,"And I believe very strongly: The state of Nebraska needs football. And believe me, in the world I live in, football needs Nebraska. And we're going to be able to deliver that." 
The Big Ten received fierce criticism back in August, arguably coming from Nebraska more than any other school. Several parents and players filed lawsuits against the conference and others sent letters to Big Ten officials. 
"This is not a static conversation; the world we live in around Covid-19, and mitigating Covid-19 is not one that's static, rather, it's dynamic, it's fluid," UNL Chancellor Ronnie Green said. "We continue to learn more. Knowing what we know about point-of-care antigen tests is considerably more than what we knew going into early August. That is something that has changed for us dramatically."
The Big Ten has made several changes to what a normal season would look like, as have all of the other conferences who have already started playing football. The season will begin on October 24th and each team will play eight games with no bye weeks, along with the Big Ten championship which will be played on December 19. On that day, the teams that don't make the championship will have an extra cross-division game which will comprise seeded teams in each division playing a game against each other. The conference is also allowing no fans at games and has several testing protocols which will be followed throughout the season.
"We will take a leadership role, we will put the health and safety of our student athletes first and foremost, and I'm proud to sit here today to say that we did that," Big Ten Commissioner Kevin Warren said. The Big Ten, now knowing more about football and Covid-19, along with seeing the success of football among Covid-19, has doubled back on their original decision.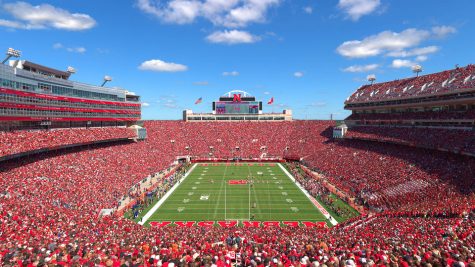 Nebraska will kick off their season at Ohio State on the 24th, a matchup that will not be easy by any means for the Huskers. They then come back home to play Wisconsin, another top 25 team along with Ohio State. After that they travel to Northwestern week 3, and come back home after that for a two game home stand against Penn State and Illinois. Then they will round out the season traveling to Iowa, staying on the road week 7 at Purdue, and coming back home to play Minnesota for the final regular season game. It will be a tough schedule for the Huskers, but they are confident they can achieve success in these difficult times. 
Amidst the changes and the unprecedented times our world is going through, the Nebraska football community is happy to be competing back on the gridiron. It will, by no means, be a normal season for anyone in college football, but the Huskers are ready to make the most out of the situation.
"There is something to be said about hope," Green said. "We live in a tough time. We live in a time that is challenging for everyone. And I am really hopeful. We're being able to move forward, we're being able to try and make this work. And we're trusting it's going to work."