News Brief: One Act and Show Choir
As One Act wraps up and Show Choir starts up, take a look at what has been accomplished and what is yet to come!
One Act
On Monday, November 21, Elkhorn North's One Act when up against Waverly, Bennington, and Elkhorn High School and took first place at the Easter Midland Conference.
One Act held auditions where students auditioned for roles. Then they got cast roles and practiced their respective parts. After memorizing their parts, One Act went through learning their act and putting everything together. Next, they had to figure out a set design, costumes, how they would take down their set, and how to transition between the other acts.
Directors Madeline Rosonke and Cecilia Claire Kelly picked an act that was light-hearted and funny. It's about a girl who auditioned for a play and didn't receive the role she wanted, and she then lies to her parents about getting the lead role. As a result, all chaos breaks loose.
"This year was more just about having fun and doing something kind of silly and letting the kids really find goofy characters to be," Rosonke said.
This was Elkhorn North's first time winning conference for One Act and was Rosonke's first time winning conference during her seven years of coaching.
After finding out they won EMC, One Act did not know how to express their feelings of shock and joyfulness.
"I was honestly truly shocked," Rosonke said. "A lot of the other schools that we're competing against had huge casts and really complicated sets. We had one of the smallest casts and definitely the most simple of the sets, so I was feeling a little nervous but extremely happy at the same time." 
"When we won EMC, everybody jumped out of our seats, and we were just in disbelief that we won," Kaitlyn O'Brien said.
The week after EMC, One Act practiced bettering their act for districts by implementing the judge's notes from EMC. For districts, they traveled to Grand Island on Saturday, December 3, where they placed sixth out of eight schools.
Show Choir
As winter arrives, show choir season is in full swing. Elkhorn North's show choir, adrENaline is directed by Casey Allen.
Allen has experience in all sorts of musical fields as she directed the musical and is also the Elkhorn North choir teacher. Alongside that, she has organized a Jazz Choir and Barbershop Octet that will split into two quartets at the start of the new year.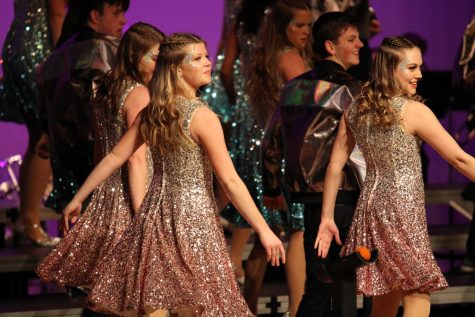 This season adrENaline consists of just over 45 students. Throughout the fall the group practiced once a week on Thursday nights.
Heading into the winter they have added a Tuesday and Thursday morning rehearsal as well as a Friday afternoon rehearsal. Aside from the already mentioned rehearsals they also have choreography days on some Saturdays. Rehearsals last anywhere from 3 to 7 hours except for the Friday practice.
As of right now, adrENaline's premiere is set for January 5th, 2023 and their first competition is on January 7th of 2023 at Papio South. Elkhorn North has six competitions as of right now and is also hosting a middle school competition on January 21st.
Leave a Comment
About the Writers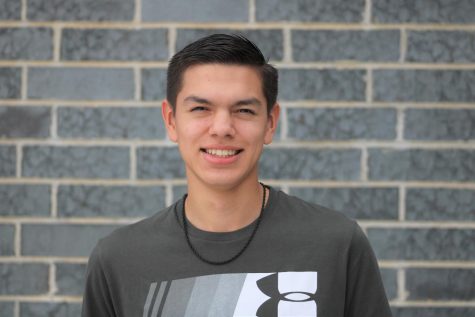 Brandon Urbano, Reporter
Brandon Urbano is back for his second year. He is an experienced photographer and videographer. He spends nearly all his time editing or taking pictures. He is excited to work on sports content this year.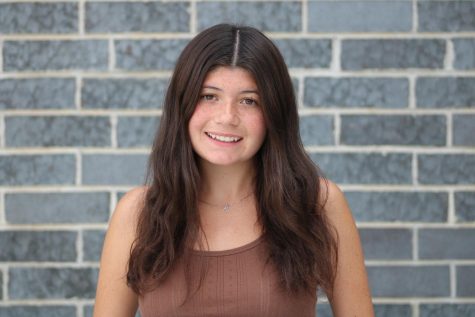 Alicia Hernandez, Reporter
Alicia Hernandez is a reporter on the North Howler. She participates in SADD. She also runs cross country and plays soccer. This is Hernandez's third year on staff as a senior.