Rhule the Big Ten
Kyler Hanson and Mason Salisbury weigh in on new Husker football coach Matt Rhule
The Scott Frost era is over at Nebraska and it is time for a changing of the guard. What was an exciting and promising hire at the time in Frost has turned into five straight years without a winning record and a program that is in a worse position than when Frost took over. 
So, that brings in Matt Rhule, former Baylor Bears and Carolina Panthers coach. Rhule is tasked with helping turn around the Nebraska football program in the midst of maybe its most crucial time ever. Is he up for the challenge? What kind of expectations should fans have? Kyler Hanson and Mason Salisbury will tackle all of those questions and more, surrounding Matt Rhule and the dawn of his tenure at Nebraska.
What are the most important aspects Matt Rhule needs to focus on at Nebraska?
Kyler: I think the biggest thing that Matt Rhule needs to do is establish a sense of energy and enthusiasm within the team. It never seemed to me like Scott Frost was an energetic coach. He was a fine X's and O's guy, but never had all the intangibles to be a successful head coach and leader of a team. If Rhule can be a coach that can effectively motivate his players and lead the charge, that would already be a step in the right direction. I also think Rhule needs to be a better in-state recruiter. The Frost coaching staff was unable to secure some of the best Nebraska high school football players over the last few years including Zane Flores, Avante Dickerson, and Xavier Watts. Nebraska needs to be able to get the in-state guys because they bring a passion for the program to the table that out-of-state players don't have. 
Mason: Matt Rhule has a long and tough journey ahead, but the biggest thing he can do to start reconstructing this formerly prolific program is getting the team all on the same page. This Nebraska program has been through many ups and downs since the removal of Bo Pelini. The Huskers first hired Mike Riley from Oregon State, who compiled a 19-19 record and was later fired for Scott Frost who had a far worse record of 16-31. In 2022, after the third game of the season against Georgia Southern, Frost was let go after suffering a 45-42 loss. Interim head coach Mickey Joseph was then announced to be the head coach for the remainder of the season and finished with a record of 3-6. All of these changes in coaching have pushed different emotions and environments throughout the locker room and team chemistry as there hasn't been one specific coach to instill their core values and beliefs into these athletes. For Matt Rhule to find success at Nebraska he will need to get an immediate jump on installing his beliefs into his players and recruits to build the foundation for this atrocious Huskers program. 
Any other candidates that would have been better?
Kyler: It's tough to say. Urban Meyer definitely would have been a long shot. Sure, he has the resumé, but it would be a big risk taking him with all of the past scandals. Deion Sanders is one of, if not the biggest rising star in the college football coaching world right now. At 55 years old he's a late bloomer but he did a great job at Jackson State and will now be coaching the Colorado Buffaloes, a former Big 12 rival of Nebraska. I think he would have brought the necessary energy to Nebraska, but there's still too much unknown about him in my opinion. I always thought an older, experienced coach with a winning pedigree would be a good fit. Mack Brown of North Carolina and Mark Stoops of Kentucky were two guys who I thought would be able to build the Nebraska football program back into a Big Ten contender at least. They would have been harder to hire than a guy like Rhule since they are still coaching at these schools right now, but their names were always circulating speculation as being Nebraska coaching candidates. I do think Matt Rhule fits this description well, though. He isn't as old and experienced as these guys, but he has shown he can win at the collegiate level.
Mason: There were rumors of many different potential candidates and coaches that could possibly fit in well at Nebraska, but obviously none stood out like Matt Rhule. Deion Sanders was the candidate that I would've loved to see resurrect this program. Sanders was recently hired by the Colorado Buffaloes for $5.5 million per year. To put into perspective, Rhule was hired for $9 million a year. Sanders has already managed to land two 5-star recruits along with many of the best transfers from all over the nation, while Rhule has already lost two 4-star recruits and many other players have decided to transfer out of the Nebraska program. The other coach that could have made a strong impact but was overlooked by the big names, was Lance Leipold. Leipold served as the Kansas head coach leading the Jayhawks to a 6-6 record and their first bowl game since 2008 in which they won the Orange Bowl. Leipold has been around some of the worst programs and have turned them around within months such as Kansas who had 1 win the previous season, and Leipold arrived and won 6 games after his first off-season with the team. With how high of a standard Husker fans hold their football team to, Leipold could've been a great hire as he could have won this team games quickly.
What should fans' expectations be for year one?
Kyler: Nebraska fans love their football, and sometimes a little too much in the preseason. A lot of people had nine wins penciled in before this year, and it didn't work out that way whatsoever. I think fans should limit their expectations for year one of Matt Rhule and hope to see development rather than wins. I know Nebraska fans hate to hear this, but I don't think a three win season would be all that bad as long as true development is seen. This means it is clear that the team gels and starts to be more competitive over the course of the season. I think a bowl appearance would be highly successful and anything above that would shock me. I would guess this team probably wins 4-5 games next year, but again, the fans should both expect and hope to see progress and foundational building rather than wins in year one. 
Mason: Like every season every Nebraska fan expects to make a bowl game, regardless of how easy or difficult the schedule is. But this year, fans should for once be reasonable and expect this to be a rebuilding year. Rhule will have his first look at a team that lost many players to the transfer portal, and a lot of young talent that has transferred in, or was recruited by Frost and Joseph. Realistically the Huskers will finish with anywhere between 3-5 wins. I don't care how easy their schedule looks going into the season, they play in one of the hardest conferences in all of football and they underachieve every year. If they can get between the 3-5 wins, I would consider that a successful season for the rebuilding Corn Huskers.
When will Nebraska be back in a bowl game?
Kyler: Nebraska hasn't made a bowl game since 2016, which is way too long for a program with the history that Nebraska has. However, I don't think Nebraska should worry about making one next year. I also just don't see it happening anyway. The Huskers will have the talent to make a bowl game, but it's going to be a team consisting of a lot of new faces and an almost entirely new coaching staff which will take time to grow and develop. In my opinion, making a bowl game means over achievement in year one of the Matt Rhule era. Again, I think 4-5 is probably the win range for this team in 2023. I think they will definitely have a great chance at making a bowl in 2024 because they will, hopefully, have brought most guys back from 2023. If year one of the Rhule era sees a foundation built, I think year two can take that next step and likely send the Huskers to a bowl game.
Mason: There isn't a good timeline on when they will get to a bowl game, as Rhule will need time to develop his players into his system. If and when Rhule does get the players to his standard, this football team will be very scary among the rest of the Big 10 and the rest of the country. I personally think it will take at least two seasons for Rhule to get this team going in the right direction. Rhule and the rest of his staff definitely have the talent to make it to a bowl game his first year as head coach, but it is not very realistic. Rhule has been all throughout the state of Nebraska recruiting the young in-state talent that can really change the dynamic of this Husker football program. With this probable recruiting of in-state players, it can change the energy through the team and cause a different sense of emotion within the program which can propel this team to a bowl game. If I had to give a genuine guess on when they can make a bowl game it would be the 2024-25 college football season.
Overall a good hire?
Kyler: I think it was a great hire. Looking at all of the candidates, there were several good options in my mind, but I don't think Nebraska went wrong with Rhule. What he did to resurrect the Baylor football program is not discussed enough. Baylor was in shambles and a national bottom feeder when Rhule took over in 2017, and he took the Bears to a Big 12 championship in just two years. They were scandal ridden and had absolutely no fan base at the time that Rhule was hired. The fact that he was able to completely flip the switch so quickly is impressive. Many fans are skeptical about the hire due to Rhule's struggles in the NFL and that's valid. But let's not forget about the fact that Nick Saban, the greatest college football coach of all time, also had it difficult in the NFL. It's a different game in the big leagues, and a lot of guys struggle to win there. I think it's clear that Rhule has a fixed idea of what he wants to do with this Nebraska program. Can he make Nebraska a national contender again? I don't know. It's too early to discuss that. But I do think, especially playing in a weak Big Ten West division, he can make Nebraska a yearly Big Ten contender in time.
Mason: Where Nebraska is currently, I think this is a great hire. With all of the options for who could've been hired, you really couldn't go wrong. With that being said, Rhule has the assets and coaches surrounding him that can resurrect this Nebraska football program back to their 1990's glory days. Rhule's background at Baylor, then the Carolina Panthers, shows that he has more than enough experience with drastically different teams and players. At Baylor he was able to take them from one of the worst power 5 football teams to an 11 win football program before leaving to take over the Panthers. With the Panthers in the NFL, he didn't have as much success as there is far more competition, and he didn't have the same amount of talent as some of the other teams around the league. As Rhule takes over at Nebraska he will find ways to win games and eventually turn out to be the best hire of the 3 Coaches that were hired in replace of Bo Pelini. As long as Husker fans don't expect the most out of Rhule in his first couple seasons, he will eventually have enough time to build the squad that will go out and win enough games to make a bowl game, and eventually win the Big 10 championship, etc.
Leave a Comment
About the Contributors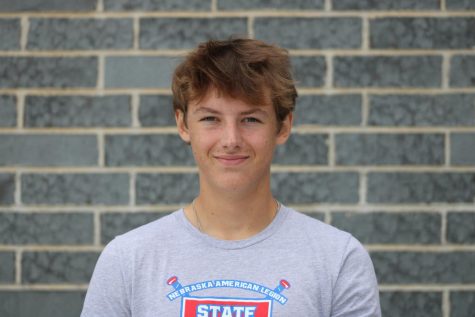 Kyler Hanson, Reporter
This is Kyler Hanson's first year on staff. Outside of newspaper he is on the varsity Baseball team.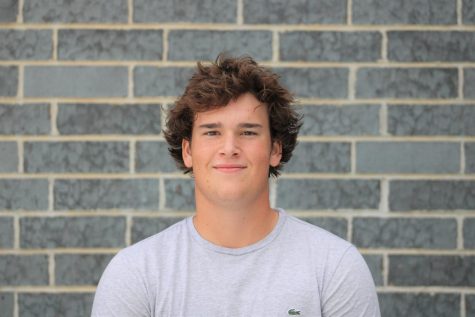 Mason Salisbury, Reporter
This is Mason Salisbury's second year on staff. Outside of newspaper, Mason plays golf for Elkhorn North.