Elkhorn Loves Coffee
A wrap up on the new Stories Coffee location.
The beloved Stories Coffee Company off of Dodge and 114th Street recently opened a new location in Gretna just past 204th Street and Cornhusker. The new location is roughly twenty minutes from Elkhorn, which may seem far, but it's definitely worth the drive. 
Stories Coffee offers a wide variety of menu items. From beverages, to desserts, to breakfast items, and even shareable snack plates, Stories' selection will leave just about any customer satisfied. Compared to Starbucks, Stories' prices are pretty similar. However, at Stories they ensure you get the full amount of liquid you paid for by serving their beverages in larger cups.
For example, at Starbucks, their size of a tall is for a 12 oz. drink, but they use so much ice that it is more like 6-8 oz. At Stories, the cups they use are larger so the customer is guaranteed a much closer amount to what they actually paid for. 
One downside to Stories Coffee in general, besides its far proximity, is the speed at which you receive your order. Specifically, when a person orders via drive thru, they expect to get their order within three to five minutes of ordering. Personally, I have waited up to ten minutes in the drive thru after ordering my drink. Even if you go inside to order it feels like it takes the employees longer than necessary to make your drink or order. When it comes to wait times and speed of service Starbucks definitely has Stories beat. 
Luckily, Stories Coffee has a very comfortable interior making the wait times manageable. With the numerous big windows, you never feel disconnected from the outside and can still be productive. Even though both locations have very similar set-ups, they each serve their own purposes.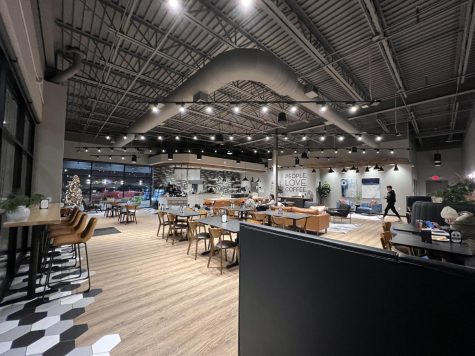 The location off Dodge Street is a good meeting spot for people intending to socialize and interact with each other, rather than get work done. This location is a little darker inside, making for a chill environment and is typically bustling with groups chatting away.
The Dodge location also tends to have more live artists singing, which can be a distraction for someone trying to do homework.
The location off of 204th Street has much brighter lights, making you feel motivated and energized; both being the key to productivity. In reality, no one really wants to do their homework on the weekends and most would much rather spend time with their friends. If you pick a friend who also has homework, you can both enjoy each other's company while being productive. I see the Stories off 204th Street as my studying spot and the one off Dodge as my chill spot. 
The new Stories location in Gretna is a must-visit for coffee lovers in Elkhorn. The 15 minute drive is absolutely worth it for the great menu and positive vibes. Stories is the ideal spot to spend time with friends and get stuff done.
Leave a Comment
About the Contributor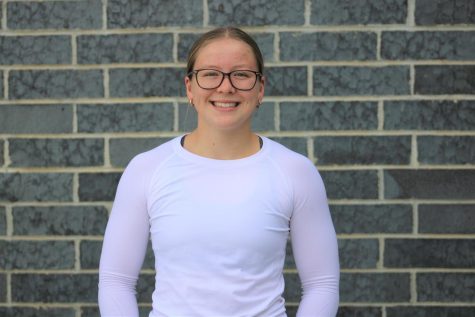 Cameron Mead, Reporter
Cameron Mead is a senior and this is her second year on staff. She likes to laugh and enjoys spending time with family.