Photo by River City Omaha
Not So Small Town Elkhorn: A Deep Dive into the Growing Community
The development of Costco, UNMC, and Elkhorn Athletic's are significantly changing the shape of the Omaha-Elkhorn community.
With the new possibility of Costco just a street over from Elkhorn North, many residents of this suburban area have mixed feelings about this new commercial development. 
Many students and staff of Elkhorn North are divided on the subject based on two major concerns: the ambiance of Elkhorn and traffic. On August 31st, 2022, a proposal was filed for the development of a Costco on the Southeast Corner of 180th and Maple. The field development plan consists of a 774,110 square-foot warehouse surrounded by a ton of parking and seven different lots for mixed-use development, one of them being Costco Gas.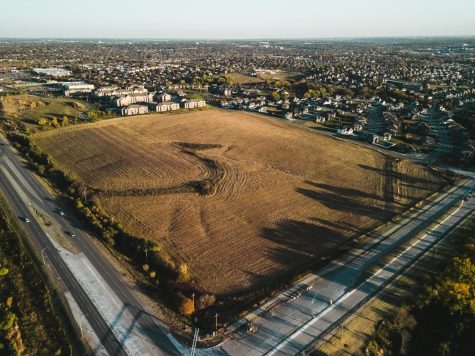 The land that Costco would like to build on is zoned for agricultural purposes, according to the city of Omaha's Planning Document. In order for Costco to be built, it called for a rezoning of the land into mixed-use land. On September 7, 2022, the Omaha Planning Board gave the go-ahead for this land change as it fits within the "ultimate " plan for commercial development. The approval now stands before the City Council.
As the citizens of Elkhorn wait for the development of the store, they are considering some positives and negatives to the addition.  A plus to having one of the largest stores in Omaha will be the new tax dollars and growth opportunities for the small community. 
"I like commercial things in Elkhorn public schools. We get a percentage of their tax revenue that actually helps our kids. So I'm not anti-commercial when it comes to business related corridors," Elkhorn North High School principal, Dan Radicia said. 
Mr. Radicia is always looking for opportunities for improvement so that Elkhorn Public Schools can be at their best. He encourages commercial development for the growth of the school and opportunities, like possible after school jobs, that students could have with the developments. 
When considering pros and cons of Costco the surrounding communities need to understand the purpose for the land. 
"That land was always intended to be commercial. It was never intended to be residential," said Ryan Lindquist, the Executive Director of Business Services for Elkhorn Schools.  
The land was originally zoned for agricultural purposes, but the city has recently rezoned this land for commercial development.  This leaves citizens of Elkhorn with the question if Costco is the correct commercial development for their community.    
"There's just something about Costco being so big that people do not like it. It can intrude on this feeling of safety that's always been in Elkhorn," senior Joe Norman said.  
Residents in Elkhorn often view the community as small and local. Since Costco is large and industrial, it will change and bring a new vibe to the small community.  
With the addition of a busy development comes the addition of people to the surrounding area. Junior Delaney Briganti, who lives near the possible Costco, explains how this will affect her neighborhood. 
"Costco will bring more people to my surrounding area which causes more traffic and cars. It is almost an invasion of privacy for my neighborhood," Briganti said.  
Traffic is one of the main concerns, especially with young kids playing in the neighborhood and new student drivers coming from Elkhorn North all in the surrounding area of the Costco. 
"Costco architects and lawyers and traffic personnel have studied the roads and they are going to route the trucks around certain times. They are trying to mitigate the safety factors," Radicia said. 
With careful planning, the issue of traffic could be lessened and ultimately avoided in order to keep students and residents safe in the surrounding area.   Also, the City Planning Board assured that the Department of Roads would do a study to figure out what the safest and most efficient option is before the Costco is set to open.  
Aside from the traffic issues, most people are fairly adamant about Costco for convenience purposes and for a cheaper alternative to a store like Target.  Alongside a wholesale grocery store, students at Elkhorn North want restaurants near their school. 
"I say restaurants, maybe breakfast restaurants such as Village Inn, IHOP or a donut place, just anything that kids can go and eat before or after school. I think that's huge," Norman said.  
Restaurants provide a key place for students to hang out and spend time with their friends. Since Costco is known to have restaurants that surround their store, the new development will provide a convenient location for restaurants looking for land. 
With the coming of Costco, it will also bring a Costco gas station.  
"I am super excited about the cheaper gas prices at Costco because most of the time it is about 30 cents cheaper. With the new location, it will be more convenient compared to the Costco that is all the way off of Dodge," Briganti said. 
Many students will be able to use their parents' membership in order for them to purchase the cheaper gas for their cars, which many see as a benefit of the situation.
A common opinion arising about the new development is that its growth will help Elkhorn and attract more students and important resources to the area.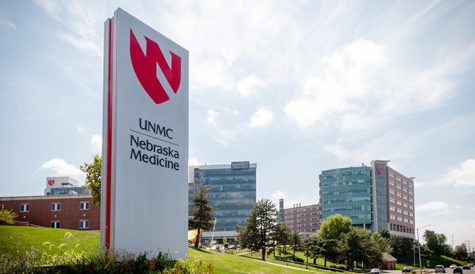 "Omaha is growing and the growth is coming from the western area. Omaha's growth is attractive, internationally and nationally,  and it is drawing some pretty high caliber engineers and medical professionals," Radica said.  "The Costco will bring new commercial development that is needed for Omaha to grow and progress into the future."
The University of Nebraska Medicine is one of the most well known hospitals and research centers in the world. With UNMC being located in Omaha, world class medical specialists are moving toward Omaha. This is beneficial creating a strong medical community for the people of Omaha and Elkhorn.
Another development that has been in the work is Elkhorn Athletic Association's MD West One Sports Complex. EAA broke ground in late June to develop a multisport campus $23 million for the construction of the first phase.
Phase one will cover 140 acres. It will consist of eight baseball fields, a multiuse field, and four soccer fields as well as infrastructure to support 1500+ families per EAA's press release.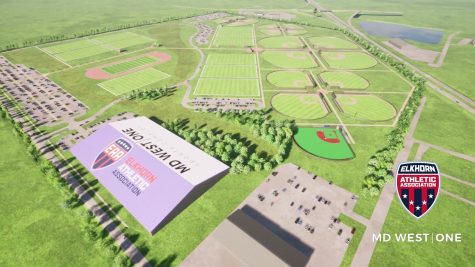 In talking with Joe Greco, the Director of Stragtegic Priorities and Development for EAA, he described Elkhorn as being "a growing suburb that maintains its small town feel while being a great place to raise a family." Following that statement he mentioned that all the commercial development is creating more jobs and increasing the size of Elkhorn as a whole. 
While adults being their families to Elkhorn for work, their kids also need to be involved. The best way to do that is through athletics Greco pointed out. The EAA's mission is to provide quality athletics to kids of all ages through their development of MD West One.
While talking about Costco, Greco expressed concerns about traffic in the area. Another concern that he explained was that "Competition for local and federal grant and tax incentives… have pitted many large developments against each other." This exact situation has already caused a negative impact on the public's view of commercialization.
Greco suggested that companies work together to achieve the common goal of building a healthy community. Alongside that, he discussed that commercial development is important to meet qualifications for sales tax bonds for other community projects.
As of current plans in December 2022, Costco is set to open in 2025.  MD West One is currently underdevelopment with no recent news of an estimated opening date. 
As Omaha continues to attract people, Elkhorn grows . With the growth and expansion of new businesses that will not certainly not anytime soon in Elkhorn, it is needless to say, small town Elkhorn is not so small anymore.