Wolf of the Week: Grace Jesske
Grace Jesske is the president of the junior class board and played a vital role in planning prom and making the night special for her peers.
With her amazing leadership and planning skills, junior Grace Jesske helped make prom as magical as possible. 
Jesske is the president of the junior class board, which means she helped make all the important decisions relating to prom. She leads each meeting by keeping her peers on track and by making sure each person's ideas are heard.
"Grace is very driven and when she has a task in front of her, she'll always do her best to make sure she gets it accomplished," Chemistry teacher Reyne Armbrust said.
As president, Jesske helps run most of the junior class board meetings by keeping everyone on track and focused. She ensures that during the meetings they get things done and finalize decisions for events like prom.
When prom was being planned, Jesske helped coordinate the theme, the songs, and all the decorations. When she and the board members were voting on these things, she made sure that everyone's ideas were an option so that everyone felt like their ideas and opinions were being heard.
During the decorating process, she put a lot of effort into doing it well, but also into getting it done quickly. She worked hard to get her and her peers out of school so they weren't there late the night before prom.
"Grace is a really good leader and she has a lot of confidence which I love," junior Emma Hartnett said, "It helps her do her job as president better and she helps us get everything done that we need to get done."
Leave a Comment
About the Contributor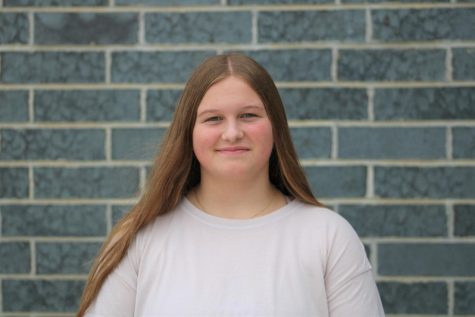 Bella Thoreen, Reporter
Bella Thoreen is a junior and this is her first year on newspaper staff. Some activities she is involved in are art club and swim team.