New Sports, Same Success
Two new programs open the door for unique opportunities.
You'll never know what you're capable of until you take that first step and just go for it." – Natasha Hastings.
During the winter sports season, two new sports made a debut and saw a successful inaugural season.
Elkhorn North expanded its range of sports offered with the addition of girls wrestling and boys and girls bowling teams. Many student athletes decided to try something new and expand their skill set by joining these new teams.
Freshman Zander Limbeck has played basketball but recently lost interest in the sport, so he took a risk and joined the bowling team.
"I just wanted to be a part of a new team," Limbeck said. "It's something different from what I have done my whole life."
Trying a new sport can be a grind, but it can also teach someone a lot about themselves and how to adapt to difficult situations while having fun at the same time.
Junior Natalie Hecht wanted to be challenged, leading her to join girls wrestling. Taking part in a more physical sport was new to Hecht but not to her family.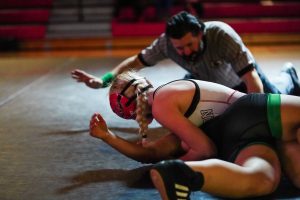 "My family were all bull riders and wrestlers," Hecht said. "I wanted to have something in common with them and I eventually fell in love with the sport."
Hecht didn't know if she was going to like it or even be good at it, but that didn't stop her from trying something new and paving the way for the next generations.
"I knew my little sister liked to wrestle and I wanted to be her role model," Hecht said. "I wanted to show her that it is possible to succeed at something that you have never done before."
Joining a new sport provides opportunities to meet new people and be a part of something bigger than the sport itself.
"Getting to know the girls from all different schools has been my favorite part of this experience so far," Hecht said.
The girls wrestling team included athletes from both Elkhorn and Elkhorn North high schools and the three wrestlers from Elkhorn North were Claranna Davies, Natalie Hecht, and Tansi Praveen. Elkhorn Girls Wrestling placed second at the EMC Conference tournament and concluded the inaugural season for girls wrestlers.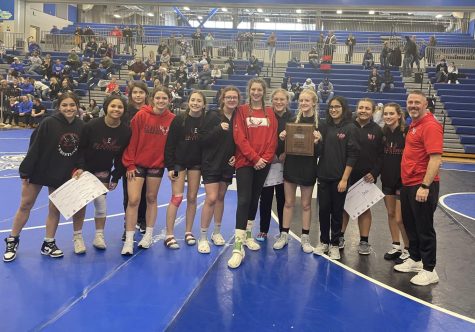 The new bowling team was originally the idea of PE teacher Fred Doscher and he approached athletic director Luke Ford. When the district was ready to make bowling a district-wide sport, Ford selected Doscher as the first Elkhorn North head bowling coach.
"Mr Ford knew that I had shown interest," Doscher said. "He also knew that I had quite a bit of knowledge when it comes to the sport."
Doscher has coached soccer and football for over twenty years; those sports require a more intense and upbeat style of coaching while bowling requires a more laid-back approach focused on keeping players calm rather than getting players hyped up.
"Bowling is a very mental sport and when things don't start to go well, sometimes we get really frustrated and then it makes you feel worse," Doscher said. "I try to get them refocused by maybe sending them down to play a few rounds of JV until things start to get back on track and they have a chance to calm down a little bit."
Doscher expected a season full of learning in which players would develop new techniques and skills to use out on the lanes. Even though a few bowlers came with experience playing recreationally, overall the team didn't truly understand how to bowl correctly.
"I didn't really know what to expect coming into the season," Doscher said. "But I was impressed to see how fast the kids picked up and how well they did."
As the inaugural seasons wrapped up, the boys bowling team qualified for state off a wildcard with state qualifiers including Addison Curry, Jon Doscher, Cole Daubert, Zander Limbeck, Jayse Munter, Landen Porter, and Ben Sullivan.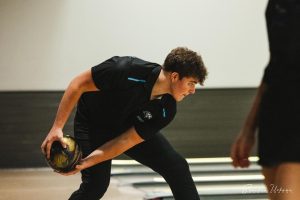 From the girls bowling team, Mallory Ringenberg qualified for and competed individually at the state tournament, placing 17th overall.
With a very successful first season, Doscher can't wait for what the future will hold for these developing student-athletes.
"I am so proud of our students, and the amount of time they have dedicated to the sport has been more than I could have ever imagined, so it's credit to them and how hard they worked to get good at something that was brand new this year."
Leave a Comment
About the Contributor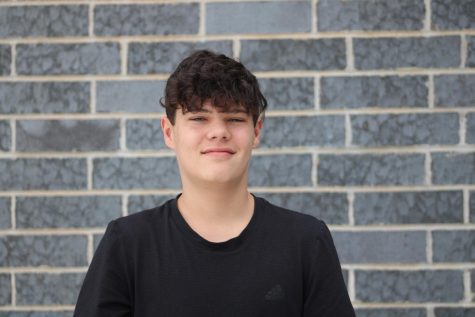 Landon Mahnke, Reporter
Landon Mahnke is a junior reporter for the Howler. He also runs for the cross country and track teams.