Kanye West: All Falls Down
A long term icon is newly defined by recent controversies.
Kanye West, now legally known as Ye, has found much success through his career with a major impact on the music industry, including songs that continue to play daily.
His music inspires many young artists, with many crediting him for why they joined the rap industry. His latest comments on social media, though, could be the last nail in his coffin for some former fans.
Kanye's music is known for its epic rhythm and powerful verses. His newer music has not seen as much reach as his older music, though he still produces a bop here and there.
Many fans appreciate his unique style and how each song has its own personality. Others argue the fact that some of his verses have a specific relatable factor that entices listeners. Junior Cameron Jacobsmeier believes Kanye is still relevant today because he makes his music his own.
"I really like Kanye's music because it is so unique when it comes to his verses and beats," Jacobsmeier said. "He sticks out to me which is why he is so superior compared to other artists."
Kanye has also developed a multibillion dollar fashion line that incorporates unique designs enticing younger generations. His most famous clothing line is his shoes known as Yeezys which continue to gain popularity. They are a contributing factor to his fame and solidify his effect on society.
"I like the fact that Yeezys are popular and trending right now," Jacobsmeier said. "I love their sleekness and their ability to draw attention and stand out amongst other shoes."
In the past Kanye has been praised for his positive words and actions toward others, but his latest remarks have been strongly criticized by the public and they could lead to his downfall as an artist.
Kanye has abused his platform by making many racially motivated comments, specifically towards the Jewish community. Kanye has since been muted multiple times by various social media platforms like Instagram and Twitter due to his antisemitic comments and images.
Kanye's many controversial statements include wearing a "White Lives Matter" T-shirt during Paris Fashion Week and posting a threatening tweet against the Jewish community.
Fans of Kanye's persona and contributions repeatedly make excuses for the artist by saying that he's going through a tough time. However, others such as senior Keller Cox, want Kanye held accountable.
"Kanye doesn't have people around him that help keep him in line," Cox said. "Kanye definitely has a lot of 'yes men' in his life that tell him what he wants to hear."
With Kanye's established popularity and social media following, he has drawn in a lot of attention regarding his beliefs. Even though many people ignore his antics, others are influenced by his comments resulting in numerous conspiracy theories.
"Kanye is definitely using his platform for the worse and is encouraging a lot of people with the same dangerous ideologies to do some pretty bad things," Cox said.
Over the past few months, Kanye has lost over one billion dollars worth of deals with large corporations, like Adidas who recently dropped Kanye's very popular shoe collection, Yeezys, in response to his anti-simetic comments on social media. While Adidas has faced backlash for their decision, many have come to their defense.
"I understand why brands like Adidas released Kanye from their contract," junior Jeriah Station said. "They don't want those words to represent themselves as a brand and corporation."
Many of Kanye's friends and personally-owned business corporations have also started to distance themselves from him.
As of right now, Kanye has seemed unbothered and unapologetic in response to the backlash and criticism that he has received by the public. While he has had multiple chances to apologize, learn from it, make amends, or redeem himself, he continues to dig himself a deeper hole.
Many wonder what is next for Kanye as an artist and as an influencer. Due to the heat he has received from the press and the public over the past couple of months, it is to be determined whether he can recover from the damage he has been brought to his brand though his impact over the music and fashion industries remains substantial.
"I think Kanye is a great artist," Cox said. "But he's very impressionable and I think it's allowed him to make some great music, but it's also allowed him to make some really bad decisions."
Leave a Comment
About the Contributor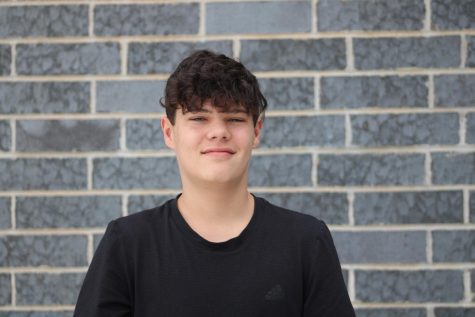 Landon Mahnke, Reporter
Landon Mahnke is a junior reporter for the Howler. He also runs for the cross country and track teams.