Spooky Season
A look into students and staff planning for the Halloween season during the COVID-19 pandemic.
Halloween is almost among us, but will this fun night of trick-or-treating, partying, and scary movies turn into another holiday ruined by the pandemic?
This year, COVID-19 has affected a lot of activities that people normally do during the Halloween season. Abby Baker, Sophomore, says that due to COVID-19, she can't do many things, but she will hang out with her friends and will probably watch scary movies all night. 
Halloween is celebrated by people of all ages who partake in many activities such as dressing up in costume. "I'm going to be a cowgirl with my friends and take pictures. It's really fun and cute and I saw the idea on Pinterest," Baker said. 
English teacher Amy Hurley said, "At the elementary school, teachers can plan a small party, but this year the kids won't get to wear their costumes to school or have a traditional Halloween party like previous years due to COVID." 
Another thing that will be different this year for Hurley's children is trick-or-treating. Hurley stated, "We will go to a few houses, but we will do fewer than normal because of COVID. We're planning a candy treasure hunt in the backyard with a fire to stay safe," 
"My middle school son is going to be a Dum Dum sucker because he thought it would be funny and unique. My 5th-grade daughter is dressing up as an inventor because she wanted to make her own costume. She is designing everything. My 1st-grade daughter is an adorable robot that loves cats," Hurley said. 
Hurley likes seeing her kids get excited to make their own costumes. She also likes how she doesn't have to take charge on Halloween night because her kids normally take over.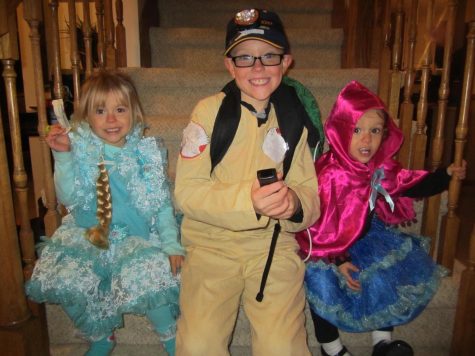 Several ENHS students plan to dress up also.
"I'm dressing up as a ghostbuster cause I have most years so why not continue the streak?" sophomore Kaden McCandless said.
For many students, Vala's Pumpkin Patch and Scary Acres seem to be very popular locations to get them in the Halloween spirit. Kaden McCandless explains why Scary Acres is a great place to spend Halloween. "Scary Acres is a place where you can put yourself through a scary movie and it's a lot of fun."
Likewise, McCandless says that Vala's is a great place to spend Halloween. "Vala's brings back childhood memories and is a good place to hang out with friends. The setting of Vala's and the cornfield most of all reminds me of what Halloween is."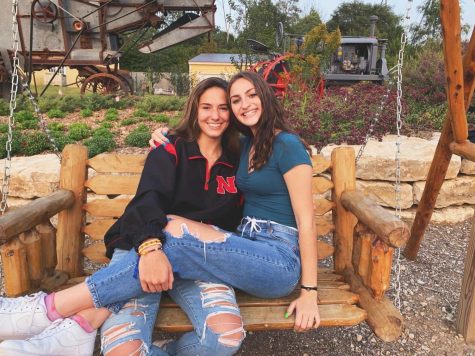 Baker also agrees that Vala's and Scary Acres is a great place to spend Halloween. She said, "I went to Scary Acres and Vala's already this year and hope to go to Vala's before they close. I love the food, being with my friends and family, getting a thrill out of Scary Acres, and the atmosphere at both places is so fun. Everyone is nice and you always have a good time."
Halloween is that one holiday that everybody of all ages seem to love. People enjoy getting free candy, dressing up, going to pumpkin patches and haunted attractions with friends and family, and watching scary movies with loved ones. It is what makes Halloween such a beloved holiday. All of these activities are traditional when celebrating Halloween, but COVID-19 has affected these fun traditions which have ruined his holiday for a lot of people this year. 
"My favorite part of Halloween is the potential of the night. Anything can happen on Halloween, something extremely scary to something maybe boring like handing out candy," said McCandless. "The unpredictability and the potential of how much it can be make the night special. Halloween is a great time to spend with friends and eat loads of candy. But also a time to scare other people or even to get scared."