Origins and Traditions of Thanksgiving
Thanksgiving is a festive time of year for all.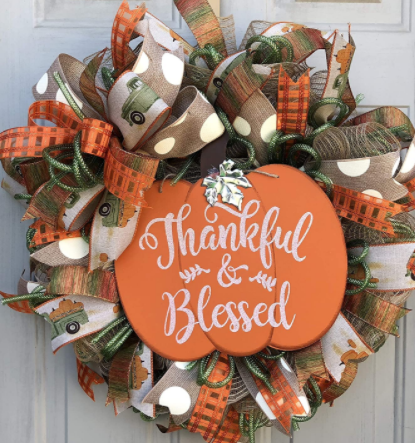 By Colin Keith, Reporter
November 23, 2020
The very first Thanksgiving ever was celebrated in 1621. The Plymouth colonists and Wampanoag Native Americans shared an Autumn Harvest festival that we now call Thanksgiving. It was only supposed to be a festival and not a holiday. There was no praying at the beginning of all of this or days of feasting.
The main part of the Thanksgiving celebration is being with loved ones. Staying with family and having fun together. Sam Hanson, sophomore at ENHS, said, "Thanksgiving is the best when you are with loved ones."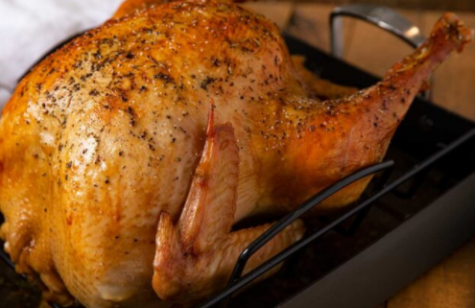 There have been many movies because of Thanksgiving. One of the movies is "A Charlie Brown Thanksgiving." It has 100% rotten tomatoes and was made in 1973. It's about a group of friends who get together to have a huge Thanksgiving dinner. Every year a lot of people watch the movie "A Charlie Brown Thanksgiving." Hanson said that, "Free Birds is one of my favorite movies to watch." To him it's a very enjoyable movie to watch on Thanksgiving. 
Cooking for Thanksgiving is one of the most important things that come into preparing. Hanson said that he helps with the cooking. Hanson likes to cook and help prepare with his family. He helps make the stuffing. That is one of his favorite dishes to eat for Thanksgiving, but out of turkey and ham he likes ham better. 
Another student at Elkhorn North, Billy Hendryx, doesn't help much in making the food with his family. He said that, "I'm a bad cook and that's why I don't do the cooking." He did say that he likes to eat the food though. One of his favorite foods in the whole Thanksgiving dinner is the mashed potatoes and gravy. 
Cooking a Thanksgiving meal takes hours upon hours. Back when it was first made, Thanksgiving's main traditions didn't revolve around food. It used to be just coming together as a group or a tribe and praying together. It could also just be a group of people coming together and just hanging out so they can know each other will be there when they need each other. 
On Thanksgiving some people like to put sports on tv while cooking the food for the dinner. Most people will watch football games. It would most likely be a NFL game. Hendryx said that he likes to play football for his high school team.
Some families like to go places for some holidays. Hendryx said that his family sometimes goes to Iowa. Some families might go on week long trips to get together with their families from different states. Many families travel for hours to see other relatives in different states. Most families have at least one family or person who lives outside the state as them. 
Thanksgiving has changed in many ways over the years, but it's always been about one thing and that's family. Thanksgiving shows how important family truly is in life. Everyone should always be with someone during these holidays. Having people share love gives one a reason to live.