Small Businesses Are Making A Big Impact
Learn how you can make an impact in Omaha by supporting small businesses, while also looking in on the reality of what owning these establishments is really like.
With Covid-19 still raging, one of the most affected are small business owners. With local businesses struggling to keep up with the changes, it's more important than ever to look into how you can help your community. These four businesses are some of my personal favorites, and can be visited by anybody. Whether you just want a quick drink or a gag gift these stores will keep you satisfied while giving back to the community.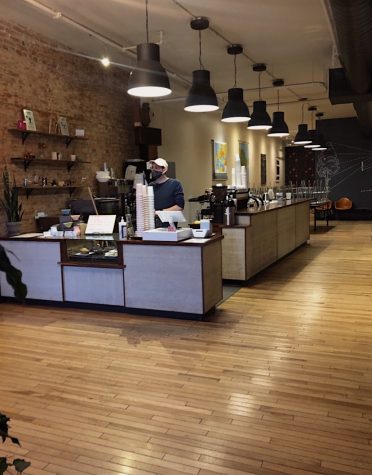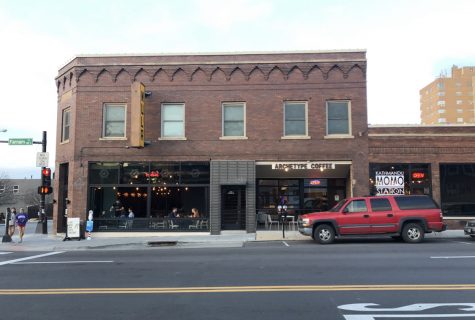 Archetype Coffee
Archetype is a daily coffee staple for many, and has a wide variety of brews for everybody. They specialize in selling specialty coffee, which there is not much of in Nebraska but the want for it is growing. Archetype and their baristas keep the strong reputation of the shop with many of them participating in, and ranking in the top 2 places in national competitions, Including barista and brewers cups nationally. As well as coffee champs.
Kevin Turner, a new employee stated, "One of the main philosophies behind what we do is trying to set a gold standard for what coffee should be". Archetype truly takes how the coffee is roasted, brewed, and served into account to create the best experience. While Archetype is a small business, they get customers of all coffee needs, simple or complex, and try to create the best atmosphere for a customer. Turner also stated that, "Small businesses do depend on their employees to survive.¨ when talking about everybody has to work together in order to make the store work.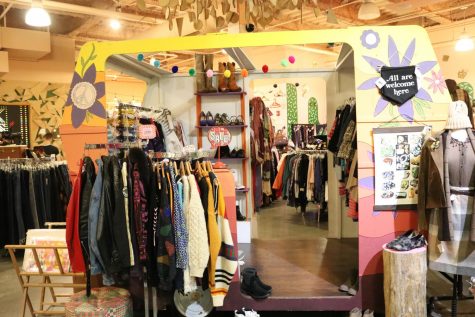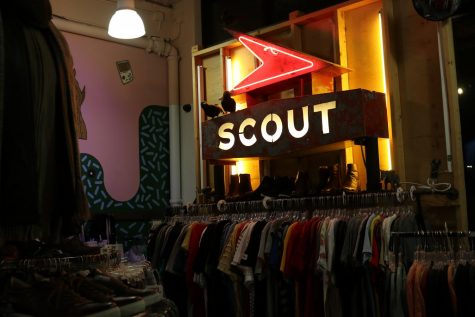 Scout
Buying second-hand has been getting a lot of attention recently, and even before the ¨hype¨ Scout has been selling, and accepting, the most unique second-hand pieces. By shopping at Scout you can also support independent and local designers when they hold events in the store. Scouts goal is to take clothes that would otherwise end up in a landfill and put them in people's closets so that they can be enjoyed. When asked about what starting up a business is like, manager Luke Matt stated " the biggest hurdle is probably gaining loyal customers, in order to do that you need to stay active in your community." Scout helps out a lot of artists in the community by holding events and showcases to honor them. All you have to do in order to get your clothes sold at Scout is bring them down and then the employees will pick out the best pieces for the environment at Scout.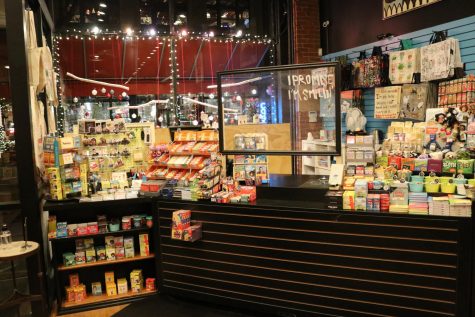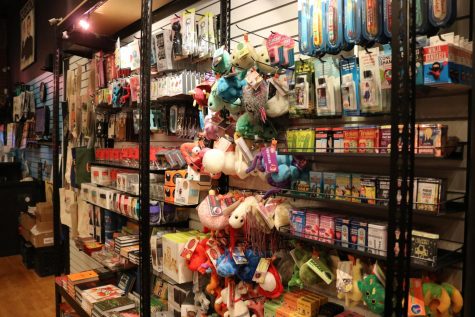 City Limits
City Limits is located in Downtown and has truly some of the most unique products. If you're looking for a unique gift, or just something for yourself they definitely have something that you will be thrilled to see. The way they get these products is no easy task. Owner Charity Naujokaitis has to go through many vendors and handpick the products that will be brought into the store. Naujokaitis described the store by stating, "we have products that you wouldn't find everywhere, and specialize in gifts and cards." City Limits is a store that everybody has to see in their lifetime and just look at everything they have to offer.  (I personally think that they have the best sock collection)
Next Millennium
If you have any Metaphysical needs or just want a cool crystal, Next Millenium Has everything you could ask for. The store has crystals from all over the world and even offers tarot card readings. They have things ranging from books, oils, crystals, incense, jewelry, and so much more. Cristen Nelson, a worker at Next Millennium stated, "we are here to help everybody, anyone who needs spiritual guidance or the tools for it, we offer extremely unique products, there's something for everybody here." When asked, the employees said that the store really was like a family, and I agree, whenever you walk in there it feels like you belong.