Fender Benders to Remember
A Closer Look on ENHS Students' Car Accidents
Car crashes. The effects can go anywhere from a whole car of people dead to just a scratch on the passenger door. 
Collisions are more common than one may think, and that is proven through several students at Elkhorn North High School who have been affected by car accidents. 
Juniors, Michaela Palmer, Gunnar Lamb, and Riley Wilson are three examples of students who have had experiences with fender benders. 
"I hit the back wheel of this poor old lady's car and so that was all dented and scratched", said Michaela Palmer. Fortunately, the person who Michaela hit did not receive any injuries, and only a dent accompanied by a few scratches were left on the vehicle.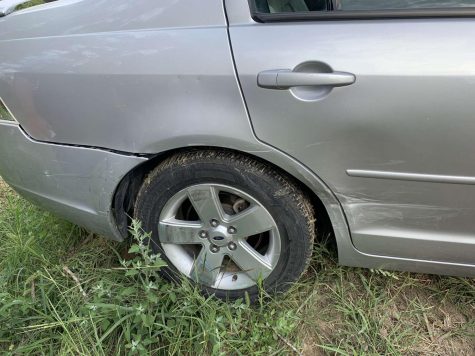 Unfortunately, Palmer was not as lucky as the older woman. "The bumper of my car came off which totaled my car", said Palmer. Her 2006 Toyota Corolla was on the older side, and because of this, her vehicle was totaled. 
"I still refuse to turn at the same spot where it happened", said Palmer. Some may see this as superstitious, but Palmer steers clear from the original location of the collision. 
Another ENHS student who has been in a car crash is Riley Wilson. "The other car was smashed in on the right side and the right side of our car had damage", said Wilson. There was severe damage on both cars involved in the accident.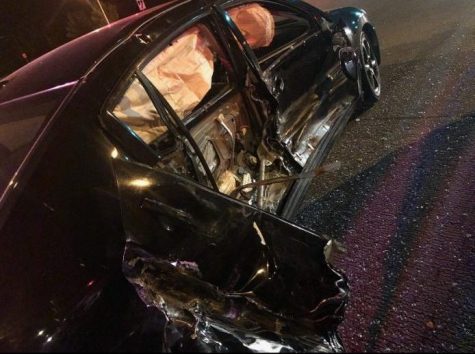 Not only were the vehicles caused harm, but some of the people in the collision were hurt. "My friend, who was driving, broke her wrist and the passenger in the backseat of the other car, had a head injury, and was unconscious." said Wilson.
"I was on the phone with 911 with the girl in the back of the other car, holding her head from the injury", said Riley Wilson. She was able to help a girl involved in the incident, while coping with and making sense of what just happened to her and her friends. 
Wilson's mom came to calm the girls down and attempt to help them out as much as she could. "I called my mom to come wait with us while we talked to the police", said Wilson.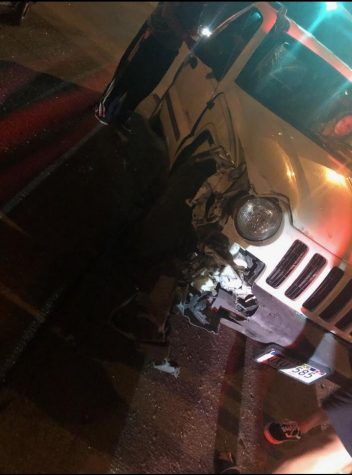 The third student involved in a fender bender was Gunnar Lamb. "The whole right side and the bumper was torn off", said Lamb.
"My dad was actually just a few minutes up the highway", said Lamb. Luckily, his dad was nearby to assist him and check to see what had gone on. 
"I had a choice between hitting another car or a tree, I chose the tree", said Lamb. While the two girls' experiences involved colliding into another vehicle, Lamb crashed into a tree.
When asked if they were wearing a seat belt during the accident, all three students responded with a simple, "yes". Although these are tragic and traumatic events, the most important thing is that everyone is safe and has fully recovered.