The Dreams of ENHS Teachers
Elkhorn North teachers reveal their career dreams before going into the education field.
Astronaut, ballerina, surgeon, or pro athlete: these are just a few of the different jobs children dream of pursuing when they are older. Every child has wild dreams of what they want to be when they grow up. While most ultimately change their minds when the time comes, there are some that grow up to be exactly what they originally dreamed to be when they were little. 
For Luke Ford, Athletic Director at Elkhorn North High School, his mind changed several times throughout his childhood. As a child, he felt destined to be a pro-athlete like most young boys and girls dream of. As he grew up, Ford had his mind set on being a radiologist. But, after shadowing one over a period of three days, he decided it "just didn't appeal" to him.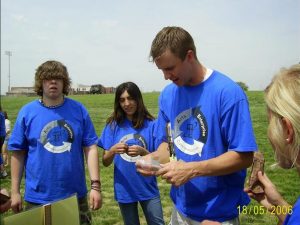 Ford ultimately decided to go into education during his Freshman year of college, originally just wanting to become a coach. Beginning his career in education at Papillion-La Vista South High School in 2004, Ford taught Social Studies. Twelve years ago, he made the move to Elkhorn Public Schools. Being on the administration team in EPS, he "likes being a part of the decision making process" and believes leadership skills come naturally. 
Similarly to Ford, Elkhorn North Physical Education teacher Annie Catania originally had other career aspirations. She wanted to be a forensic psychologist when she was in high school. She even attended the National Forensic Science Conference in Washington D.C, but it was there that she decided teaching would be a much better suited career for her. "[I] was terrified of the graphic photos from different crime scenes, so I knew that wouldn't be the career path for me," Catania said.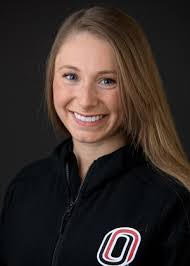 After deciding to teach, Catania was first going to be an elementary school teacher but enjoyed being active much more than sitting still in a classroom. Coaching Track and Cross Country, Catania is an extremely active person, and has always enjoyed P.E. class, so it makes sense she would have chosen to teach it. 
On the other hand, Melissa Peterson, Social Studies teacher at Elkhorn North, has always known she wanted to be a teacher. "Ever since kindergarten I knew I wanted to be a teacher," she said. Peterson has always loved school and learning in general, so it was obvious she wanted to pursue a career in education. Besides a phase of wanting to go into accounting, the Social Studies teacher always dreamed of being in a classroom, teaching students and leaving positive impacts on their lives.
After taking a psychology course her junior year of high school, Peterson decided she wanted to teach it. "My sophomore year of college my advisor told me I would never get hired as just a psychology teacher, so he told me to pick a secondary subject area and I chose US History," she said. She applied for a Master's program grant and she was accepted in the Political Science area.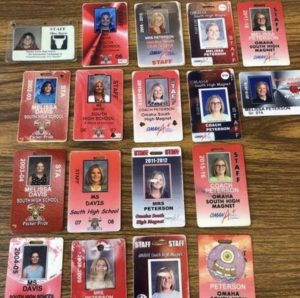 One common trait among all of these teachers is the influence other teachers had on their decision. All of them were inspired by former teachers of theirs or teachers they knew well. 
For Ford, it was the basketball coach at Papillion-La Vista South High School. He described him as "one of the most kind, knowledgeable men" he knows. Ford said he believes teaching is such a good career because it "serves both people." 
In Catania's case, her parents were both teachers and this had a huge impact on her deciding to pursue an education. She said, "Both of my parents are teachers and it was always rewarding to see former students approach them in public and thank them for the positive impact my parents had on their lives. I wanted to be able to also have a positive impact on students' lives."
Peterson had a similar experience with other teachers inspiring her. Peterson said "I was lucky to have really good teachers throughout my educational career." Her most influential teachers were her band directors in junior and senior high.
Choosing a career path is not always easy for most; some may have no idea, while others know exactly what they want to be for their whole life. In the end, the career a person chooses will benefit them and others in various ways.