Bucket List With a Twist
A compilation of things students want to accomplish in their lifetime.
"I want to watch a chicken run around headless," said Ellie Kennington.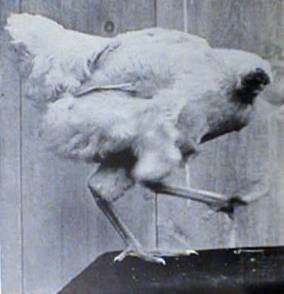 Kennington wants to see a chicken run around headless because she thinks it would be funny and entertaining to watch. Her dad grew up on a farm, and he has since told stories about watching chickens run around headless. Ever since then, it has been the number one thing on her bucket list.
"I want to go scuba diving in the Maldives," said Tara Carrier.
In the Maldives, there is endless clear water, which Carrier is a big fan of. Swimming with the animals and exploring the water is also part of the adventure.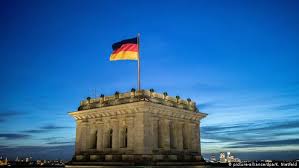 "I want to travel to Germany," said Peyton Powell. History and learning about events from the past interest Powell, and because of this she would like to visit Germany.
"I want to go skydiving," said David Ramirez.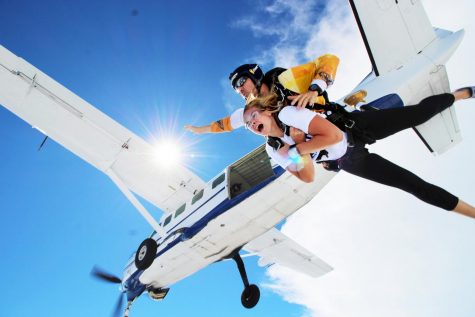 The thrill of jumping out of an airplane has always been an interest of Ramirez', and he wants to accomplish this before he dies.
 "Go whale watching," said Thomas Parker. In Parker's opinion, whales are a very magnificent animal and would love to watch how they interact with themselves and the world around them.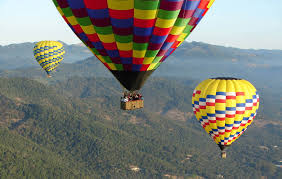 "I want to go on a hot air balloon ride," said Megan Sorensen. Sorensen wants to go on a hot air balloon ride for the view and hopes to catch the sunset while she's doing it.
"I would like to go scuba diving," said Kaden McCandless.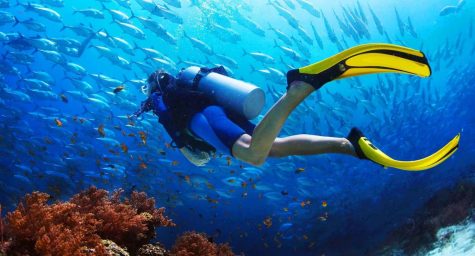 The ocean is one of McCandless' biggest fears, and he thinks it would be fun to finally conquer this fear of his.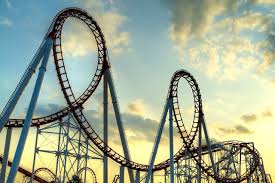 "I kind of want to go on a roller coaster this summer," said Burke Groenjes. Roller Coasters have been a little intimidating to Groenjes, but he hopes to be able to eventually enjoy a ride or two. 
"I want to jump out of a moving car," said Alex Ellefson. Ellefson thinks that it would be "swag" to jump out of a vehicle while it is moving. This is one of the many adventures and exciting things he hopes to do while he is living. 
"One of the things that I want to do is go to Coachella," said Natalie Haun. Coachella is a music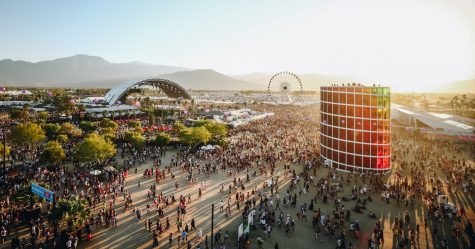 and art festival in California where people can express their fashion and have several performers. Haun is extremely fond of this, and would love to be able to experience this live.
"Have my own business," said Ava Hearty. Opening her own business has been a dream of Hearty's for quite some time. By the end of her life, she hopes to be a successful entrepreneur and be happy with her career.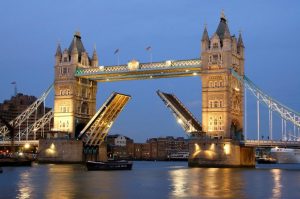 "On my bucket list I have going to London," said Kinsey Egerton. Egerton believes that London would be a fun place to explore, and would like to partake in different activities in the capital of England. 
"Take one more hunting trip with my grandpa," said Cameron Ballard. With the time his grandfather has left, Ballard has made it a top priority of his to bond over hunting once more.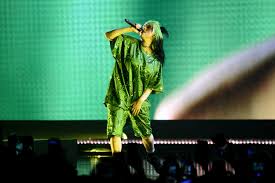 "I'd say to go to a Billie Eilish concert," said Kayla Murphy. 
Murphy loves the energy and emotion that singer, Billie Eilish brings to all her concerts. Although she has only viewed online concerts, Murphy hopes to go see her in a live concert.
"I would like to visit every single state," said Zain Khan. Traveling to all 50 states has many benefits, but for Khan, he wants to be able to say that he has been from coast to coast in the United States.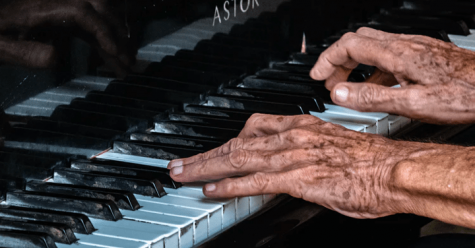 "I want to learn another instrument," said Dawson Baye.
 Learning another instrument would give Baye a sense of accomplishment, and a goal that he has to work towards.
"Learn sign language," said Hannah Stone. Stone wants to be able to talk to others who do not communicate the same way she does, and wants to be a help to them.