History Repeats Itself: Layering Clothes
Trends always come back to repeat themselves and layering clothing has definitely made its comeback.
February 22, 2021
A choice between being warm or being fashionable is easy for some, but can be difficult for others. Although, there is a clothing trend that allows you to be both: layering! It is extremely popular to layer tops which is a fashion trend, and keeps you warm!
This isn't the first time layering clothes has been this popular though. Just like any other trend, it has been repeated over time. Sarah Schoenrock, English teacher, said "In the 90s, everyone my age wanted to be Cher from Clueless." The character showed off the layering style and inspired everyone who watched it to do it too.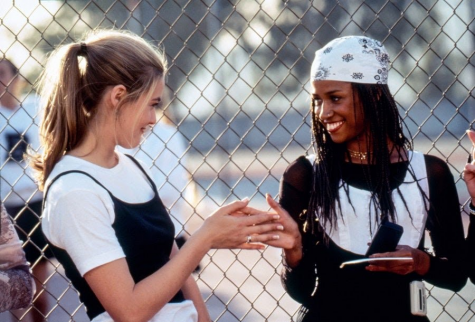 Now, in 2020 and 2021 the trend has become extremely popular again. Everyday, you can see someone layering their clothing. It might even be as simple as a t-shirt under a hoodie, but that might not appeal to the fashion aspect some seek. "I usually layer a basic long sleeve with a looser short sleeve or tank top on top." Mady Pfiel said. 
"I do it pretty often because it has become my style, and that is part of the evolution of my style and layering is honestly really cute when you have the right colors and type of shirts or pants." Marissa Navarro said. Navarro explained that she has adopted the new layering trend ever since it became popular because it is "cute and fashionable".
For some it might be a challenge to figure out what to layer and how to make it look good. First, get some basics. Such as, neutral colored long sleeves and short sleeves. With these people can easily start layering with anything in their closet. Put a long sleeve shirt under an over-sized or baggy graphic t-shirt, or put a dress over a baby t-shirt and these both keep your arms warm and keep you up with the latest trends.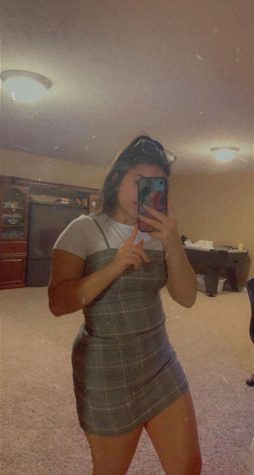 "I don't pay too much attention to today's trends, but if I did, I would say you should wear layers to stay warm. The fashion aspect I'm very meh about. I care more about functionality." Schoenrock said. 
Most adults believe that layering is solely to stay warm, but that isn't always the case. Navarro believes people do it more for fashion because it's such a popular style. Pfiel contradicts this though by saying, "I dress for warmth and style usually but I don't mind wearing stuff that isn't super comfortable." 
Although, this isn't the only style that has come back to be fashionable. Other clothes such as corsets, mini skirts, knee-high boots, and even tracksuits have been repeated through history. "I feel that the 90's will become more involved with the bright colors and all the outgoing styles that the 90's have." Navarro said.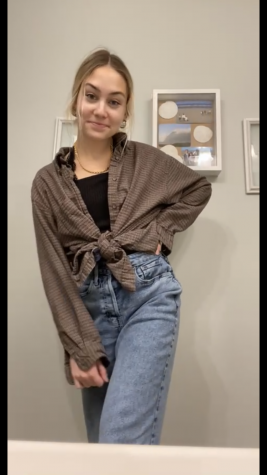 "I'm surprised that Doc Martens and Birkenstocks have reappeared and as a result, I think we will see shoe styles come back over and over again." Schoenrock said.
Most people think this is the first time these shoes have been in style, but that is not true. Other shoes, such as high top Converse, have also come back into style. 
Everyday at Elkhorn North, there are students who layer their clothing. It is one of the most popular clothing styles trending right now. Whether it is for warmth or fashion, the style is hard to miss. It is interesting to see trends repeat themselves throughout history. What others will come back.