Student Spotlight: Alex Hagestad
Get to know the Elkhorn North Junior who loves speech and politics.
Politics, Speech, golf, and sports. Alex Hagestad is a well rounded junior at Elkhorn North who is super passionate about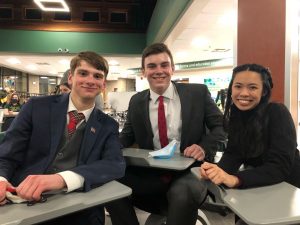 everything he does. His passion for politics has gotten him to where he is today.
For a high school student who has gone from little experience in the political field to knowing every detail now, Hagestad gives all the credit to a poster he saw at Elkhorn High School. During his sophomore year at Elkhorn High School, he saw a poster for "Republicans of EHS". "The first time I saw it I laughed," Hagestad said. 
Now, Hagestad works within the Douglas County Republican Party (DCRP). This group is in charge of the fundraising and campaigning from the Metro Community Board all the way to the President. Hagestad had found out about the DCRP through a "Republicans of EHS" meeting, and contacted them, and soon after he found great interest in campaigning. He then earned an internship and the ball started to roll for him.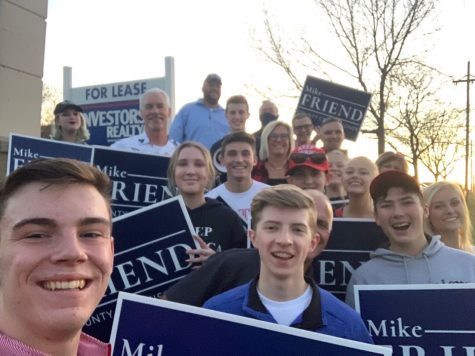 Recently, his area of expertise became field politics where he, and many others like him within the DCRP, go out to talk to voters via door-to-door visits or phone calls. As he has worked his way up, he has focused now on building the internship through the DCRP to open the opportunity to other kids. 
Through his political experience, Hagestad has found a way to put it to use with the Speech team. He competes in two different speech categories: extemporaneous and persuasive. The extemporaneous speech is where the speaker picks one question out of three options and has thirty minutes to prepare that speech. 
"It's very high pressure and I love it," Hagestad said. With this being his only second year of speech team, it's off to a great start as he has been able to go to Nationals with his extemporaneous speech. 
His second speech, persuasive, is his newest for this year. The persuasive speech is one he gets to stick with it throughout the whole year. His topic evolves around local government. This speech allows him to use his own personal experience through the DCRP and as a highschooler which judges love. 
Hagestad's ability to deliver great speeches comes from practice just like any other sport. "He has become more conversational with his tone, his gestures have improved, and his vocal variety engages his audience," Mr. Freidman, Hagestad's speech coach, said. Friedman went on to describe Hagestad as a hard worker who never shies away from asking for feedback. 
Outside of politics and speech, Hagestad golfs and supports every Chicago team there is.  As a hobby outside of school he loves to golf, as long as the weather in Nebraska permits. Hagestad also takes the opportunity to play golf through high school. "It's free golf and free golf instructions," Hagestad said. 
The Bears, the Blackhawks, and the Bulls are all from Chicago, and they are all loved by Hagestad. Even if they don't have great seasons, he will always stay passionate about his teams. 
When it comes to politics, speech, golf, and sports, there will never be a more passionate kid than Alex Hagestad. 
When asked if there was anything else he would like to add when interviewed he simply said, "The Bulls are making the playoffs". 
Leave a Comment
About the Contributor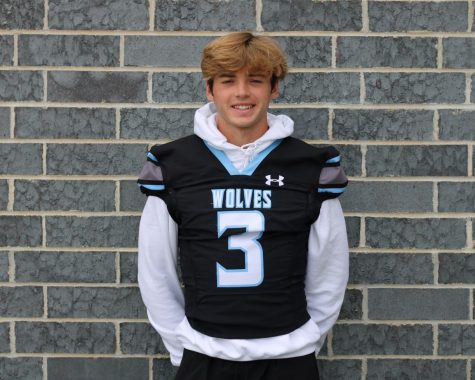 Jack Vokt, Reporter
Jack Vokt is a senior, and it is his second year on staff. He also plays football and soccer for the high school, and loves to spend time with friends and family when he can.