Teachers Before They Were Wolves
The teachers of Elkhorn North and the sports they played growing up.
At Elkhorn North High School, sports are an immense part of the school spirit and students' lives, and a majority of the teachers had these same experiences in sports just like the students do now.  
English teacher Sarah Schoenrock is one teacher who played many sports growing up. What first got Schoenrock interested in sports was when she moved to Hebron, Nebraska in second grade. Since Hebron was a small town, sports were the easiest way for her to connect with other people and make friends.  
Schoenrock's earliest memory of participating in sports was when she tried gymnastics for the first time. She later found out that she really disliked doing gymnastics after attempting a handstand, but three sports that stuck with Schoenrock were volleyball, track, and softball. Schoenrock then attended Hebron High School, and there she played volleyball and ran track all four years of high school and played softball in the summer.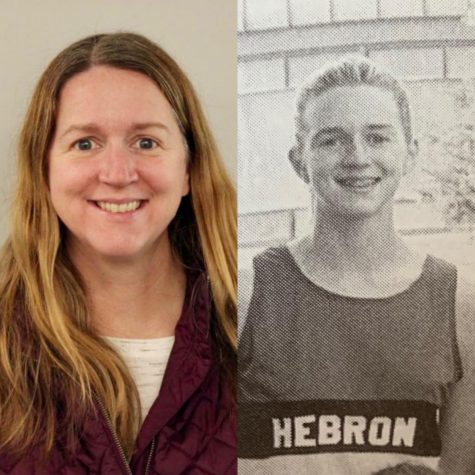 During her freshman and sophomore years, she also participated in basketball. She played for the Hebron Bears, where she played three years of varsity volleyball.
Schoenrock's biggest supporter was her grandma, Lois.  Her grandma would always bring her little bleacher seat to all of Schoenrock's volleyball games.  As Schoenrock has gotten older, she knows the importance of having a seat with a back and the importance of grandparents. Schoenrock's favorite sports memories were when her volleyball team was ranked second in the state for Class C-2 and made it to state twice. During her junior year, she also made it to state in track for the 4×800 relay. 
"I loved sports.  I loved my teammates, many of whom I'm still friends with to this day.  I also met quite a few people from surrounding schools after competing against them for so many years," Schoenrock said. 
Another teacher in the English department who participated in many sports is Amy Hurley. Growing up, Hurley was an energetic kid. Her parents wanted to find a way to keep her moving, so they sent her to a volleyball camp where she fell in love with the sport. Once she started playing, she loved being busy in sports and playing on a team. Hurley Enjoyed playing all of the sports, even though she wasn't a very competitive person.  
Hurley attended Waverly High School, and there she played volleyball, basketball, track, and tennis. She was on Junior Varsity basketball, Varsity track, and was a swing for Junior Varsity and Varsity volleyball through her high school career. Hurley showed her commitment to her sports by training during the off-season for track and volleyball.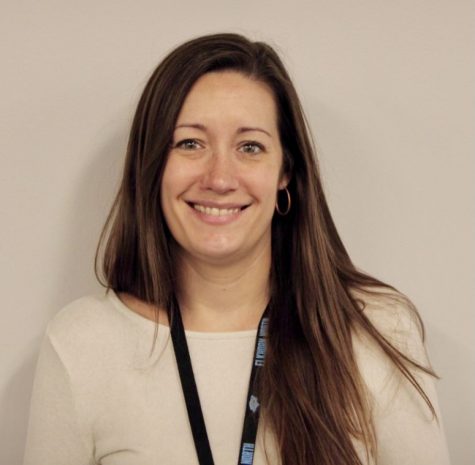 Hurley was offered a track scholarship for long-distance running, but instead, she chose to go to a school that didn't offer track and took a music scholarship instead.
Hurley's biggest supporter was her best friend. Even though her friend didn't play sports, she came to all of Hurley's games and always cheered even when she had no idea what was going on. Hurley's favorite sports memory was traveling to all the different track meets and watching her friends compete. 
"I'm thankful that I was able to play a lot of different sports and be involved in so many different types of athletics.  It gave me a lot of memories, and it has made me a more active adult. It also helps me be the Knock-Out champion at every family reunion," Hurley said. 
Another teacher who played sports growing up is Biology and Anatomy teacher Bob Wolf. Wolf's father and older brother helped lead his interests in sports. The first sport that Bob Wolf played was football. Bob Wolf began football in 5th grade and in high school he was involved with wrestling and ran track. Sports were Bob Wolf's entertainment, and where he met his friends and it gave him a sense of purpose.
Bob Wolf was a student and graduate from Elkhorn High School he was involved in football, wrestling, and ran track all throughout his high school career. Wolf was very dedicated to all his sports; he joined wrestling and track to be better at football. Wolf did look at some opportunities for scholarships to play in college, but none were very serious.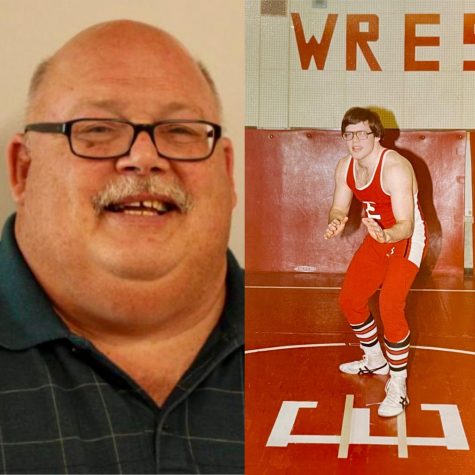 All of Wolf's sports memories revolved more around the people than the accomplishments.  During his Sophomore year, Wolf qualified for the state track meet where he ran a leg of a relay. Wolf also remembers all the muddy football games he played his senior year.
Wolf's biggest supporter was his youngest brother. He has eight brothers and sisters so his parents were too busy to devote time to his sports. When Wolf was in high school, his brother would re-enact his football games and pretend to be the players, the announcers, and the band at half-time. 
"As I look back on it, I now realize that sports had a huge impact on my life. In high school they gave me an infusion of confidence, a good social group, and taught me lessons I am still using 43 years later," Wolf said.  
Teachers  Schoenrock, Hurley, and Wolf all shared the connection that sports shaped them into the people who they are today. The impact that sports had on these teachers gave them life-long friendships, leadership skills, and unforgettable memories. 
Leave a Comment
About the Contributor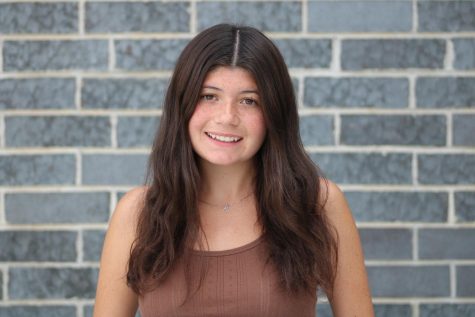 Alicia Hernandez, Reporter
Alicia Hernandez is a reporter on the North Howler. She participates in SADD. She also runs cross country and plays soccer. This is Hernandez's third year on staff as a senior.