Promposal Perfection
It takes guts to ask someone to be your date to Prom.
Being a junior, most students are getting to experience Prom for the first time this year. Along with this, North did not have a homecoming this year either because of COVID-19. It is the first school dance this year, the first time juniors get to go, and the first time students have gotten the chance to ask someone as their date. 
When it comes to Promposals (proposals to prom), most students will ask someone they are dating. Luke Tillman, a junior at Elkhorn North, asked his girlfriend who attends Elkhorn South. "Allison is my girlfriend and actually had to remind me a few times to ask her to prom," Tillman said.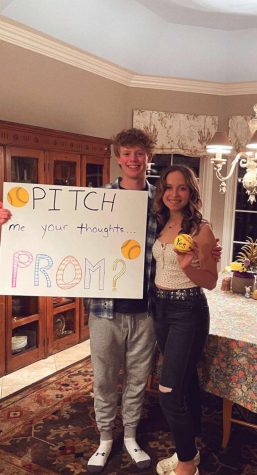 Tillman was clever with the way he asked her by applying the sport she plays. Allison plays softball and therefore he wanted to be creative in using that idea. He made a poster saying, "Pitch me your thoughts.. Prom?". He gave her two softballs in which one said "No" and the other said "Yes". He did wish however, he would've made both of the softballs say "yes" to add humor and make sure she had no choice but to say yes. 
Another method of asking someone to Prom is by getting them a gift. Aleah Winegar, a junior at Elkhorn North, was asked by her boyfriend, Evan Tomilson, a junior at Bennington High School. She had no clue about him asking or when he was going to do it.
"I was surprised because I had just gotten home from work and his car wasn't in my driveway so when I saw him I was confused but excited," Winegar said. Tomilson had gotten her LuLuLemon shorts as the gift because she wears LuLu all the time. They both will attend Elkhorn North's Prom due to the fact Bennington is not allowing outside guests to their prom this year. 
There are many ways to ask someone to Prom with a sign or gift, but there are many other creative ways out there as well. Parker Mahloch, a junior at Elkhorn North, asked his date to Prom in a very special way. Living in a lake house, Mahloch came up with the idea that involved a little island in the middle of the lake, and his boat. He took her out on my boat and drove to the island where it had candles set up that said "Prom?" "I wanted it to be special," Mahloch said. It definitely was a special way to ask his date. 
Creativity is always involved in promposals whether it involves posters, gifts, or something a little extra like candles and sand. However it's done, asking someone to Prom can be nerve racking, but also fun. 
Elkhorn North's first ever Prom will be held this Saturday, May 1 on the football field.
Leave a Comment
About the Contributor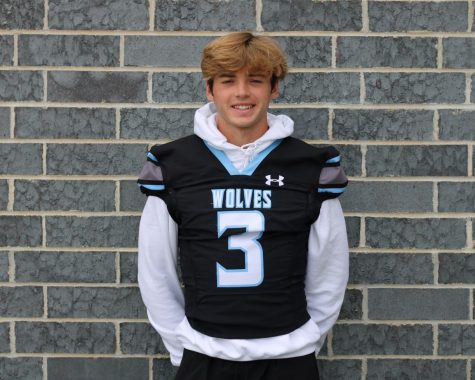 Jack Vokt, Reporter
Jack Vokt is a senior, and it is his second year on staff. He also plays football and soccer for the high school, and loves to spend time with friends and family when he can.