Summer School
Summer school is a popular option for students who don't have room in their schedule during the school year or want to get a class out of the way.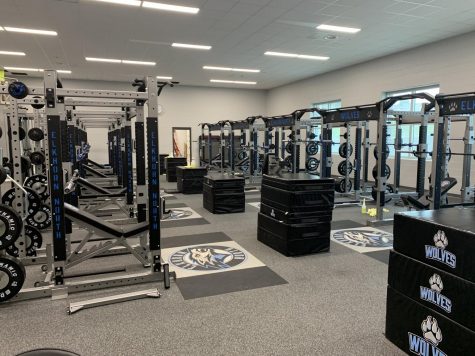 The final bells ring for the school year with summer beginning. However many students throughout the U.S. choose, or are forced, to take summer school.
There are many types of summer school classes, like PE or personal finance. Students end up spending a couple hours at summer school, and spend more of their time at home studying for those classes.
Elkhorn North High School counselor Martha Dowd said she has been a counselor for 16 years and there are a lot of students who take summer classes so that they are passing. 
"There were 43 kids signed up for PE nine and 54 signed up for personal finance." said Dowd. Dowd also explained how many students who fail a class could also take the class in the summer so they don't have to retake it.
Sophomore Raeanna LaFleur said she took gym class in the summer her freshman year because she didn't have enough time in her schedule during the school year.
Many times a counselor will tell a student to take summer classes to stay on track to graduate on time, or to stay at the level of their peers. 
LaFleur said, "My counselors didn't say much but were worried I would be too overwhelmed with my class load for next year which I don't believe is true and taking this class over the summer will help me stay on track."
Getting a course done during the school year can be stressful when there are hundreds of other classes someone would want to take. LaFleur explained how doing these classes in the summer eases her stress for the school year.  
"This summer I will be taking online personal finance so I can take other classes I am interested in," LaFleur said. She would rather take time out of her summer to get as much school done as possible so she has more room to take all the fun classes during the school year.
If a student takes a summer class it allows them to take a study hall or fun class of their choice during the school year so it would not be as stressful. Many schools only need 40-42 credits to graduate and if you take a couple in the summer there is a chance a student could graduate early.
In Dowds opinion summer school is helpful if needed, but if it's not necessary they should take a break from the stress and school in general.
When wanting to have a job and enjoy the summer with friends and family while doing summer school still can get a little stressful or tough sometimes. Especially when there could be a big test the next day.
Going on a vacation may not be very easy with taking summer classes but still is very possible. LaFleur explains that if she wants to go on vacation she would have to make sure she makes up the tests if she misses any from summer school.
Summer school can take many hours and/or days out of a student's summer. LaFleur said it starts in early June and ends in late July. Each day may consist of up to 4 hours of school and then someone may even have homework to do after that.
Summer school can be very beneficial for certain people, but not everyone is good at it. The amount of time someone may have for fun activities during the summer will change drastically with summer school.
Leave a Comment