B. Dot's Album Review: "The Off-Season"
J. Cole's album The Off-Season may just be the album of the year.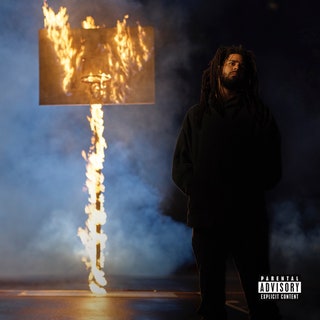 Jermaine Cole, also known as J. Cole, released his first album after three years since "KOD" released back in 2018. The album has hit the rap game by storm and everyone is going crazy about the album. The album has a total of 12 songs and is 39 minutes long. This is my review on the album, and the songs are in order.
"9 5 . s o u t h"
Starting the album off with this song was an amazing choice on J. Cole's behalf. It starts off with a narration by a man with a deep voice, adding all the effect to it. J. Cole's flow to this song was great and the sample was very catchy. I enjoyed the song and it made me excited for the rest of the album. 
Rating: 8/10
"a m a r i" 
This song starts off with J. Cole showing off his vocals. The beat drop is earlier in the song and it is a piece of art. The song is named after the son of Ibrahim, J Cole's manager. Adding more to the great song with sentimental feelings. I really enjoyed this song and it is definitely in my top 3. 
Rating: 9.5/10
"m y . l i f e" 
This song starts off with a sample from a more jazzy, classical song and then drops into a beat with a lot of bass. J. Cole's flow is simply spectacular in this song. Mentioning Memphis Grizzlies star point guard, Ja Morant, was one of my favorite parts of this song. This song features Morray, who sings in the middle of it. The singing makes the song even better. 21 Savage and J. Cole have worked together in the past with the song "a lot" and this song is on the same level of "a lot." Another one of my favorites. 
Overall: 9.5/10
"a p p l y i n g . p r e s s u r e"
This song probably had the best flow from J. Cole in the whole album. His lyricism really showed in this song. It really reminded me of an Old Jay-Z or Nas song, who are both J. Cole's idols. J. Cole started rapping because of Jay-Z signing him. 
Overall: 9/10
"p u n c h i n ' . t h e .  c l o c k" 
Another song that arguably has the best lyricism and flow. The beat is a little more chill, but the lyrics are powerful. There is a part of the song with a narrator talking about how one should keep their minds conditioned and trained. Overall, it has a great message.
Overall: 8/10
"1 0 0 . m i l '" 
This song was stupendous, I enjoyed everything about it. J Cole's flow was amazing and complimented the sample very well. The main reason why I loved the song was because of his message behind the song. He talks about how he still works hard despite having $100 million, hence the song name. He also talks about how his friends never ditched him and were with him all the way til this point. Overall, it is a breathtaking song and it is personally my favorite. 
Overall: 10/10
"p r i d e . i s . t h e . d e v i l" 
I really enjoyed this song. It was another one of my favorites. The beat is really upbeat and I really liked it. Not only that but the song featured Lil Baby. J. Cole picks it up with a fast paced style and then Lil Baby transitions into it real smoothly. It was a surprise seeing Lil Baby on this album. This just shows how much J. Cole cares about his fans who all wanted features. 
Overall: 9.5/10
"l e t . g o . m y . h a n d"
In this song, there are two features from fellow Dreamville member Bas, and 6LACK. The song is very slow compared to other songs and the motive behind the song was an altercation between J. Cole and Diddy back in 2013. It was a rumor before and J. Cole basically confirmed it. It's a nice song to relax to and reminded me of one of his previous albums "4 Your Eyez Only."
Overall: 8/10
"i n t e r l u d e"
This song has hit the charts hard and was at #1 in the top 100 billboard charts before the album was released. It excited me for the album that had yet to come out. His flow is great and the beat of the song is the right combination of upbeat and slow. 
Overall: 8/10
"t h e . c l i m b . b a c k"
This song released back in 2020 hinting off the release of his other highly anticipated album "The Fall-Off" which has been rumored to be J. Cole's last album before he retires. This song is another relaxing song and I really enjoyed it. Although it's relaxing, there's also parts where it is faster paced. Overall, it's a good song. Not my favorite but still good. 
Overall: 8/10
"c l o s e" 
This song is really slept on to be honest. I don't think it gets the appreciation and recognition it deserves. I think it is one of the better songs on the album. The flow is great and the sample is upbeat. I really enjoyed the pauses in the beat and I think that's one of my favorite parts in the song. I think it's a very underrated song.
Overall: 9/10
"h u n g e r . o n . h i l l s i d e"
Another feature from fellow Dreamville member Bas. The song starts off with an orchestra type sample then beats drops with a drum. It's a slower paced song, but I really enjoyed it and I think it's the most relaxing. After a slower paced part, it drops into a faster paced part and I think it was a great song to close out the album.
Overall: 8.5/10
Album Rating: 9.5/10
Leave a Comment
About the Contributor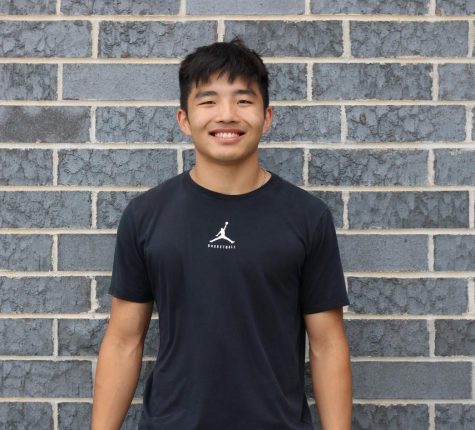 Brandon Orgilbold, Reporter
Brandon Orgilbold is a senior and it is his second year on the North Howler staff. He loves to play basketball, watch anime, and spend time with his friends and family.