Unveiling The Howl
Students are ready for Elkhorn North's school store to finally open after a year of closure.
The 2020-2021 school year was full of progression for the new Elkhorn North High School. During its first year, there was construction on the auditorium and the second gym while school was in session. Although it's been a year since its opening, there are projects that are still in the works, such as expanding the baseball nets and fixing roof leaks. The opening of the school store, The Howl, is the most exciting upcoming project, and it's been sitting empty for over a year now. What's the hold up?
The juniors and seniors were familiar with a school store at Elkhorn High, but the underclassmen have never experienced something like this before. A school store is a place where students can go to buy food from a large variety of choices. 
"There was a lot of breakfast food and lunch foods, I used the ice cream machine at least twice a week, and then towards the end of the year I got breakfast and coffee in there every morning," Junior Grace Tanner said.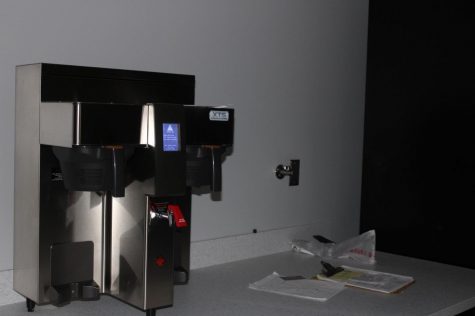 "The vision is that the kids would have a place to go to before and after school for a convenient store experience. Pop tarts, coffee, ice cream, stuff like that," Principal Dan Radicia said. "It was wildly successful at Elkhorn High with the ice cream for kids; they loved it." 
Although students have some of these options in the vending machines right outside The Howl, the school store will offer a much wider variety of choices. 
"Let's face it, stuff that are in vending machines are housed there for a month, they're preservatives. And it's not the fun, convenient thing that's fresh," Radicia said. 
There is obvious excitement for the grand opening of The Howl. The administration worked hard over the past year to complete many needs such as the electrical and plumbing, but The Howl still sits dark. "I thought they said they were opening it this year, at the beginning of the year, so I was confused." Tanner said. 
The reason is pretty simple. "There is a federal lunch program available to kids to get subsidized lunches for free, so we cannot sell convenient-like things in competition with the federal lunch food." Radicia said. 
The school store has to serve some of the same items that are served in the lunch room in order for the federal lunch program to still succeed. For example, The Howl cannot sell junk food and get lots of sales, while the federally provided healthy lunches don't get as much support.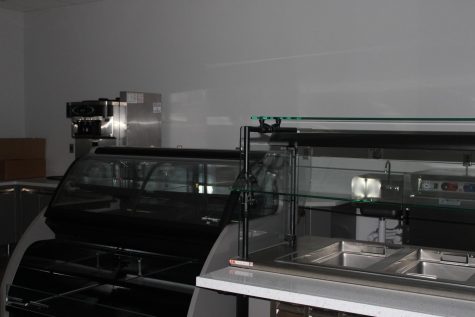 The Howl also needs staff and inventory before it can open. "They need to hire more people, and then they are trying to figure out if there is a cost benefit analysis to actually open that thing up after school." Radicia said, "It's now in Sodexo's court to open it up. They want to provide a convenient snack food for kids, they do, they're just trying to figure out how to do it." Sodexo is the company that works with Elkhorn North to provide food services and management. 
Despite these challenges, the school store will open this fall. "Hopefully sometime in September they can open it up on a smaller scale," Radicia said, "and then gradually as staffing increases and they figure out what we need to do, you kids can have a before and after school howl experience."
View Comments (1)
About the Contributor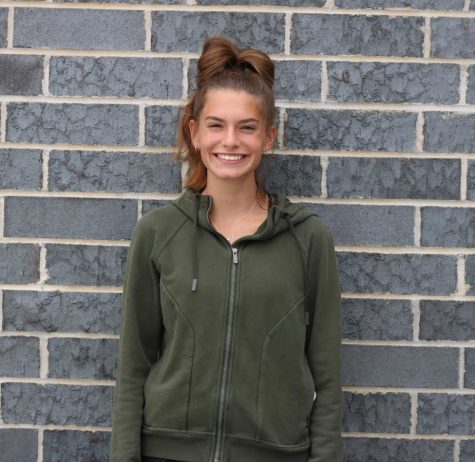 Sami Frost, Editor-in-Chief
Sami Frost is a senior at Elkhorn North High School. This is her third year on newspaper staff, and she is editor-in-chief. She is involved in cross country and track.