Athlete of the Week: Halle Pribnow
Halle Pribnow had a great weekend at the plate and on the mound as she helped the Elkhorn North Varsity Softball team beat Bellevue West. In addition to being an amazing softball player, she is a great teammate and leader. For these reasons, she is the ENHS Athlete of the week.
To say that Halle Pribnow had a good game is an understatement. Pribnow played flawlessly on both sides of the ball. This weekend Elkhorn North won their game against Bellevue West in a 14-0 blowout win.
Pribnow is a great leader in practice and on the field.
"She has a very positive mindset and will go out of her way to help anyone on the team, " Sophomore outfielder Paige White said.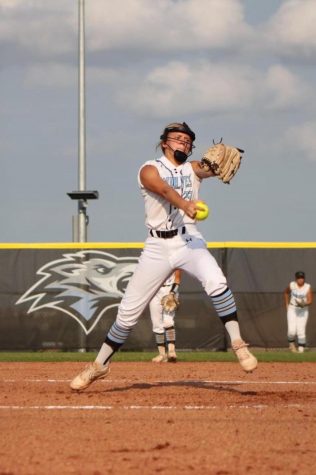 Lots of Pribnow's teammates look up to her. Her teammates love her leadership. Even the players on the levels below listen to her for advice on how to better themselves as players.
"Halle is such a good role model for the younger players," Freshman outfielder Taylor Phillips said.
Pribnow played a huge role in defeating Bellevue West. She hit two back to back home runs and had multiple RBIs. 
"Halle's home run was insanely crucial because it helped us run rule Bellevue West," White said.
On top of her two home runs, Pribnow threw a no-hitter. This no-hitter just complements Pribnow's performance at the plate. It is also the second no-hitter in Elkhorn North history.
Pribnow's stellar pitching performance is something nobody can ignore. Pribnow picked up multiple strikeouts in the Wolves' win against Bellevue West.
"I always get so excited when she pitches because I know it'll be a good game," White said.
The team feels encouraged with Pribnow as pitcher because she is one of the Wolves' top pitchers. She knows how to put great movement on pitches and place them in the strike zone.
On the offensive side, Pribnow knows how to put the bat on the ball. She can split gaps, bunt, and hit home runs. Pribnow is a well rounded player deserving of this week's Athlete of the Week title.
Leave a Comment
About the Writer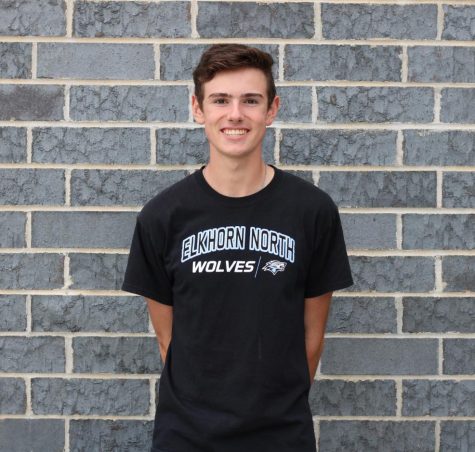 Aidan Ettleman, Reporter
Aidan Ettleman is a sophomore baseball player and first-year journalist on the North Howler staff. He loves all things sports and will never deny writing a good sports story.