Welcome to the Pack
As a second-year school, ENHS welcomed many new teachers this year.
Get to know the ENHS new teachers!
Amanda Hayworth: 
Hayworth is starting her first year of teaching at the second-year school Elkhorn North. She joined the district for many reasons. "I had some friends that are teachers here, but I know it has a really great reputation, one of the best schools in the state, and I love the community," Hayworth said. 
She is starting the year off right, with the joyful students she is able to see each day, who have been very welcoming and kind to her. Hayworth also wants to establish a home in the Elkhorn North community, and build on it with her students each year, by getting involved.
Brian Legband:
Legband has been teaching for 11 years and was excited to start his 12th year at Elkhorn North. He came to the district because of the great things he has heard about it, such as our supportive educational system. Ever since he started here the students and staff have been great, and everyone has been answering his questions when he is unsure what to do. His goal for the future is to meet other teachers in the school.
"I want to know more teachers, right now I really only know the math department," Legband said.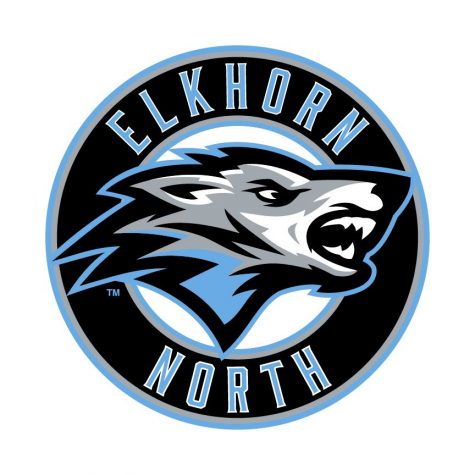 Kaylee Prenosil:
Prenosil, like Hayworth, started her first year of teaching this year. She initially learned about the option of joining Elkhorn Public Schools in college.
"I've always heard good things about the district and I actually had this education interview day back at my college and Elkhorn has been there for the past four years, and I had interviews with them and I just liked the overall community," Prenosil said. "So that's really what brought me to the district."
She is really happy with the school and students so far, because of the great community that is displayed around the school. The community is consisting of athletes and students who build each other up to be successful. Prenosil is looking forward to building a classroom of her own.
Dan Dischler:
This is Dischler's fourth year teaching, but first year in the district. He joined Elkhorn North and his sister-in-law, Laura Dischler, teaches at Elkhorn High.
"I was at OPS before for three years and I just wanted to switch up the student population kind of thing and see how I could impact Elkhorn," Dischler said.  
So far, he has enjoyed the school year and the students have been very welcoming to Dischler who is unaware of where classes and people are at around the school.
Abby Sekle:
Sekle is just beginning her 18th year of teaching. She is more than happy to finally be teaching in the same district where her kids go to school. The science teacher is pleased with the students who have been very sweet and responsible during class, and when working. Although Sekle has 17 years of experience, the school still takes some getting used to.
"It has been a lot of learning for me on my end as the different systems, the gradebook and everything, it's not what I've used before," Sekle said.
She is excited to not only cheer on her own kids as they grow and get into activities, but also to watch the students she teaches participate in sports.
Heather Wilkerson-Petersen:
Wilkerson-Peterson has been teaching for 10 years. Her son is a big part of her life which is one of the reasons she wanted to become a teacher in the Elkhorn Public Schools district.
"I moved out to the district because it had such a good reputation and I wanted my son to get a good education," Wilkerson Peterson said. "I live in the area, and when I was checking openings, I saw one and applied and it worked out that now I am living in the district I am working in." 
She is enjoying the district because it has a community that almost feels like a small town which is needed to be a successful school. As she grows as a teacher Wilkerson-Peterson wants to build her curriculum as well as getting involved within the school, in sports and clubs.
Brittany Ballou-Barton:
Ballou-Barton wanted to join the district because of the activities such as DECA and FCCLA that Elkhorn North has. In her sixth year of teaching, she wanted to come to Elkhorn North to be teaching in the area she lives in. The students here are the reason that she wants to come to school every day, and she is looking forward to watching them grow as people.
"At school, I am looking forward to getting to know my students better and getting to see the freshman I have now graduate," Ballou-Barton said.
CC Kelly:
Kelly's second year of teaching will be at Elkhorn North. She is an Elkhorn Public Schools alumni and wanted to come back as a teacher. She is enjoying being at a new school, although the beginning is always crazy, she is impressed with how all of her students are doing. She can't wait to watch as her students grow and succeed as they move throughout high school.
Daniel Lisch:
Lisch originally taught in Missouri, and he is excited to start his 9th year of teaching at Elkhorn Public Schools. He was interviewed first over zoom and felt connected to the administrators and the school in general. This really brought him to the school, which is, so far, fantastic. 
"There is an overall sense of purpose and striving for excellence paired with real authenticity and a down-home feel here. I have loved working with our students so far," Lisch said, "I have already discovered that our school is full of unique, funny/witty, and high character students."
In the future, Lisch is wanting to be a part of athletic programs as well as developing relationships with students and teachers.
Hannah Veskrna:
Veskrna is starting her eighth year of teaching at Elkhorn North. After she finished her Master's degree Veskrna wanted to join a district that is exceptional and growing, and Elkhorn was the perfect fit as it matched all of her beliefs: that students are given opportunities and are able to succeed. 
In the future, Veskrna would like to impact the district in some way. "I am looking forward to the new opportunities that will arise in the district. Seeing students successfully meet their goals, and also seeing if there are new areas that I can serve the district in different ways," Veskrna said.
She has greatly enjoyed getting to know students and administrators. Each day is another opportunity to help her students succeed.
We welcome these new teachers to Elkhorn North. They are looking forward to meeting others and having students stop by to get to know them. 
Leave a Comment
About the Contributor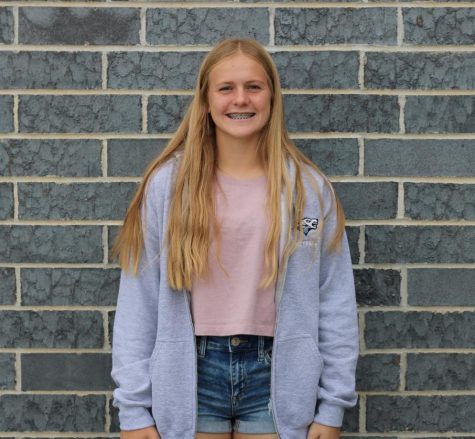 Halle Pribnow, Reporter
Halle Pribnow is a sophomore, and this is her first year on staff. She spends most of her time in sports. She plays softball, basketball, and track.