Athlete of the Week: Brock Marler
2-Way Starter Brock Marler has made big impacts on the football team in his sophomore year
In the trenches of every Elkhorn North football game is sophomore Brock Marler, battling it out against guys that could be up to two years older than him. He has worked tremendously over the last two years to become one of the premier linemen for the Wolves, starting at center and defensive end. Through his successes this season, he has earned this week's title for North Howler Athlete of the Week.
Head football coach Sam Stanley has praised Marler for his incredible work ethic and talent. 
"He doesn't miss anything, ever," Stanley said. "Whether it's offseason workouts, or in-season stuff, he's not only present every day, but he really approaches everything we do with the mindset we want out of our players."
Marler has impressed the coaching staff in his first two years, being able to hold his own on the offensive and defensive line despite being younger than most of the players he goes up against.
"He's very physical, he's tough as nails, and he's very athletic for his size," Stanley said. "He worked really hard this offseason, put on a lot of weight, but was still able to maintain his athleticism."
It's a rare occurrence to see a lineman not only play, but excel in other sports. However, Marler accomplishes this. He played basketball last year and is also a baseball player, being a solid pitcher for the Wolves. Again, it's not often to see a lineman dealing on the mound of a baseball field, so that's a testament to Marler's athletic abilities. 
Fellow offensive lineman Shan Acharya also had great things to say about Marler.
"It's great to play alongside Brock because he's a guy that you know is going to give 110% every single play. "Acharya said.
Marler's teammates and coaches have made it very clear that he is one of the hardest workers on the team and doesn't take a play off. His work ethic is unmatched and has proven to have made him into an efficient lineman both offensively and defensively.
Wolves' defensive lineman Sam Thomas is also a sophomore and knows Marler has some of the best work ethics on the team.
"He is an absolute dog on the field and is constantly putting himself on the line for his teammates," Thomas said. "He's got funny, joking around side to him and he's also got the no-nonsense attitude, which makes for a great teammate."
With two years still ahead of him, Marler has a very bright future in the Wolves football program.
"When you pair his athleticism, his physical toughness, his mental toughness, and his work ethic, if you put all that together, he's a pretty special player," Stanley said.
View Comments (2)
Your donation will support the student journalists of Elkhorn North High School. Your contribution will allow us to purchase equipment and cover our annual website hosting costs.
About the Contributors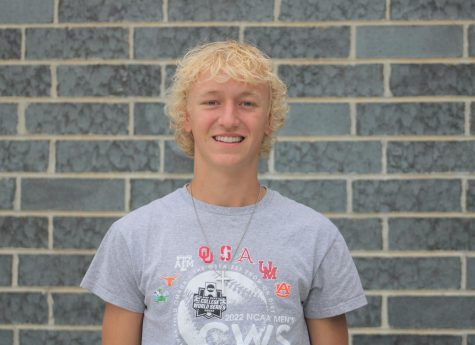 Caleb Polking, Sports Editor
Caleb Polking is a senior in his third year on staff. He's a STRIV guy and helps run the Howler's sports scene. He also loves to jump on desks and put peanut butter in the ceiling.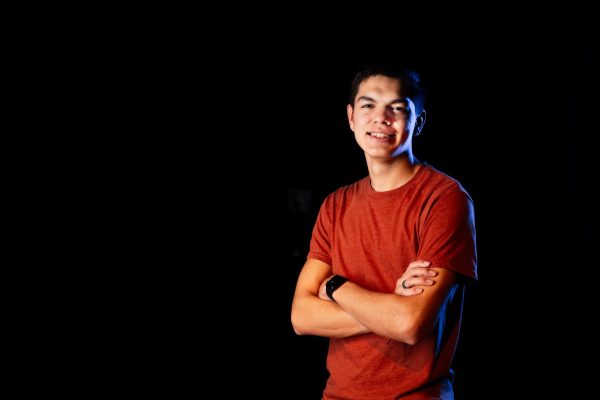 Brandon Urbano, Sports Editor
Brandon Urbano is back for his third year, this time as Sports Editor. He is an experienced photographer and videographer, working for many top tier programs like Creighton and the NCAA. During newspaper though, who knows what he actually does.