Movie Review: Dear Evan Hansen
A look into the movie starring a teenage student struggling with the stress of anxiety and lies.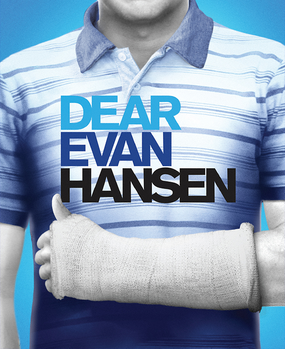 Summary 
The Tony-Award Winning Musical, Dear Evan Hansen, was released in movie form in theatres on September 24th, 2021. Starring Ben Platt, this movie follows the high school experience of socially awkward Evan Hansen (Ben Platt). Evan is being raised by his single mother, Heidi Hansen, after being left by his father. 
Plot 
At the beginning of the movie, it is made clear that Evan struggles greatly with social anxiety, and has trouble making good friends. His therapist recommends he writes letters to himself to encourage him to have a good attitude about the upcoming day. 
However, when a fellow classmate, Connor Murphy (Colton Ryan), gets a hold of this letter and commits suicide, things start to spiral out of control. Connor had been deeply struggling for some time, and had no friends. He would lash out at his family and friends constantly. The family believes Evan's letter is a suicide note, and that he was his best friend. In reality, the two never had a positive encounter. 
Evan is cornered in an uncomfortable situation, and, in an attempt to exit, he compulsively lies. As his life continues, the lies build up, digging himself into a deeper hole. With the string of lies, he develops a new love interest, Zoe Murphy (Kaitlyn Dever), and becomes deeply involved with her family. He continues on with this charade because he finally feels a part of something more than he ever has. 
The farther he goes on with fake stories, the harder it is to keep them accurate and people are starting to notice. His lies become unraveled and Evan becomes overwhelmed with guilt. 
Comparison to the Broadway Musical 
In December 2016, Dear Evan Hansen premiered on Broadway. While the musical and movie were similar in that Ben Platt played Evan Hansen in both, the two are substantially different. 
However, my biggest complaint about this cinematic remake is the casting. Ben Platt, who is playing a teenager, is twenty-eight years old. This makes him ten years older than any person in high school. 
This movie features several internal struggles people go through, such as battling suicidal thoughts, depression, anxiety, and suicide attempts. Some high schoolers could have really related to these, but the inappropriate age casting made the movie seem almost awkward. 
I will say Ben Platt's outstanding voice almost makes up for it. A few songs were missing from the Original Musical Soundtrack, but they were replaced in the Movie. "The Anonymous Ones," replaced "Disappear." While I was sad to not hear the original rendition of Disappear, I thought Amandla Stenberg did a fantastic job with this solo song. 
Overall review – 8/10
I would give Dear Evan Hansen an 8/10. I loved the voices, and the new songs featured. I took two points off because of Ben Platt's age, and a couple of the original soundtrack songs being taken away. Stephen Chbosky, the director, did an excellent job turning this classic musical into a cinematic experience. 
While this was not necessarily part of the movie, an important thing I liked about the cast was the personal development of Ben Platt. A lot of teens know of Ben Platt from Pitch Perfect where he played a supporting role. He played an insecure kid with an amazing, but shy voice. To watch him grow as an actor into a confident leading man was really amazing. 
I would highly recommend this movie to anyone who appreciates Broadway music or to someone who has an appreciation for mental health awareness.
Leave a Comment
About the Contributor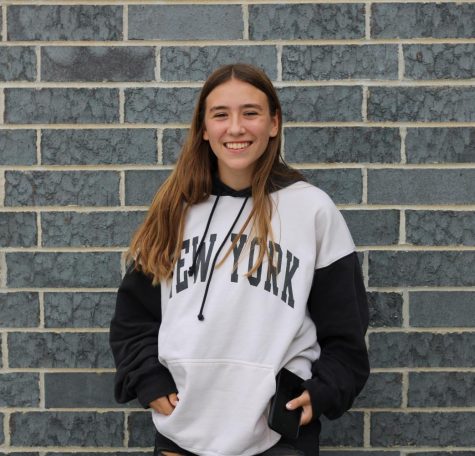 Mallory Ringenberg, Content Editor
Mallory Ringenberg is a junior on staff who serves as a Content Editor. She participates in many school activities such as soccer, Student Council, and FCCLA.