Greatest Gatorades
A ranking of the top ten Gatorades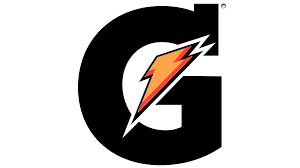 Games, practices, or just to quench the thirst, Gatorades are perfect for a delicious drink. Gatorades come in all sorts of flavors from Lemon-Lime to Glacier Cherry, and they are all unique in their own ways. Gatorades are not only great for fueling ones body when thirsty, but they provide electrolytes which prevent muscle contractions. This is my potentially controversial ranking of the top ten Gatorades.
10: Green Apple 
Gatorades version of a granny smith apple is a perfect resemblance of Green Apple. Green Apple is definitely one of the more underrated Gatorade flavors that exists. And the best time to enjoy this drink is during the fall. The changing of colors and cool breeze, truly makes Green Apple a great option. Green Apple isn't one of the most well known Gatorades, which almost makes it better because you can try the delicious flavor for the first time.
9: Glacier Cherry
Glacier Cherry is a very intriguing flavor. It has a strong cherry flavor that is followed by a raspberry scent. I know the name is Glacier Cherry, but the scent does not resemble cherry as much as the name reflects. Glacier Cherries unique white look is perfect for sporting events. If it is during halftime or a timeout this Gatorade will keep all of the participants hydrated throughout the entire contest.
8: Riptide Rush
Riptide Rush is easily the best tasting purple Gatorade. The only other purple Gatorade is grape, and that tastes like the better version of cough syrup. This flavor has a faint grape flavor that could also be comparable to a mixed berry flavor. Riptide rush is a flavor that is always pleasurable to drink and a choice most people will always enjoy.
7: Arctic Blitz
This is possibly the best looking Gatorade flavor, with it's turquoise color and icy background, you can always have high hopes while drinking this flavor. Arctic Blitz is kind of the exact opposite in taste compared to the name. This flavor has a slight watermelon taste that reminds me more of the warm summer weather, rather than cold arctic weather.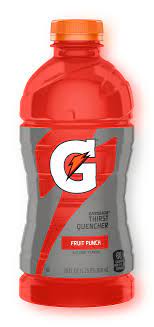 6: Fruit Punch
Perhaps the most iconic Gatorade, Fruit Punch is a classic in the Gatorade industry. Gatorade nailed the taste and how it reflects its own name. With a combination of some of the best fruits, this Gatorade truly does have the best Fruit Punch flavor. This is another flavor that is perfect to have at a sporting event. As one of the most classic Gatorades, you're bound to enjoy this flavor as you drink it.
5: Glacier Freeze
Apart of the Frost Gatorade series, Glacier Freeze is at the top of the list in the Frost series. The Frost series includes Gatorades such as Riptide Rush, Green Apple, and many more great flavors. Glacier Freeze is a great tasting flavor that doesn't really have a distinct flavor. Glacier Freeze doesn't need to have any distinct flavors as it is unique in it's own way. With the fruity smell that comes with it, Glacier Freeze is perfect to drink next to the pool or near the lake.
4: Blue Cherry
Now we are getting to the best of the best Gatorade flavors. Blue cherry is not as well known as some of the bigger names, but nevertheless it is one of the best Gatorades. This flavor resembles a cherry flavor, but at the same time,  smells similar to a blueberry. This flavor was very different from the others, but in a good way as I got to experience the best of both worlds with the extraordinary flavors. Blue Cherry is a must have flavor that anyone is bound to enjoy. 
3: Orange
The most underrated Gatorade is the flavor Orange. Orange is a flavor in what seems like every drink brand that exists. Gatorade took orange to a whole new level when they created this drink. This flavor goes with just about everything, or by itself. Orange is a great flavor to enjoy while traveling in a car or on a bus, getting to enhance the wonderful flavor.
2: Cool Blue
Another iconic flavor that almost every Gatorade fanatic has tasted is Cool Blue. I don't think there is a way to describe this Gatorade without using the word perfect. Cool blue fits the criteria of a great tasting Gatorade that everyone can enjoy. If it's after a game or complementing a meal, Cool Blue really can go with anything. Cool blue will always be a solid option to drink no matter the event.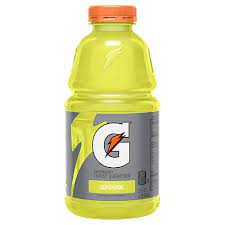 1: Lemon-Lime
The original flavor and first ever Gatorade created is Lemon-Lime. Words can not describe how great this drink is. There are many people that would argue other Gatorades into the number one spot, but at the end of the day, Lemon-lime truly surpasses all of the other Gatorades. With one sip of this Gatorade, all of the flavors explode on the taste buds and create a glorious experience no other drink can compare to. The lemon flavors combined with citrus lime taste truly makes this Gatorade the best of them all.
View Comments (2)
About the Contributor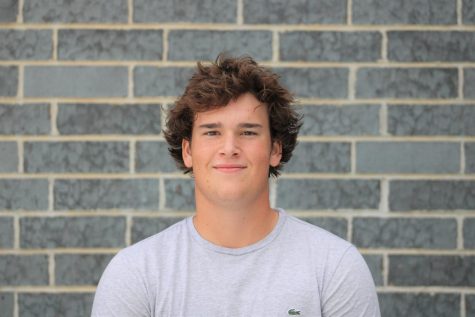 Mason Salisbury, Reporter
This is Mason Salisbury's second year on staff. Outside of newspaper, Mason plays golf for Elkhorn North.