Athlete of the Week: Emily Huff
As one of the members of the golf team to win the Class B Girls Golf State Championship this Tuesday, junior Emily Huff has proven to be one of the most vital members of the golf team. Huff not only helped her team win the state title by tying for 32nd in the state for Class B, but she also has a positive attitude towards her teammates and is an overall great leader. Thus, Huff has been chosen to be this week's Athlete of the Week.
In Huff's third season, she has an immense amount of skill and is an overall talented golfer. With a natural swing and the ability to chip like a pro, many may think that Huff has played golf competitively for years with that amount of talent, but she only started playing golf competitively her freshman year. 
"Emily is a great role model for new players and she helps them see that it's never too late to start learning the sport [because] she [only] started playing competitively her freshman year," assistant girls golf coach Michelle Seger said. 
As one of the golfers with lesser experience, freshman Caitlyn Adams-Baum looks up to her in a positive way and admires her abilities as a golfer. 
"Emily is a very nice and compassionate person who cares about others with a great sense of humor," Adams-Baum said. 
Being one of the top players on the school's golf team is no easy feat. Her hard work and determination makes Huff one of the main leaders of the team.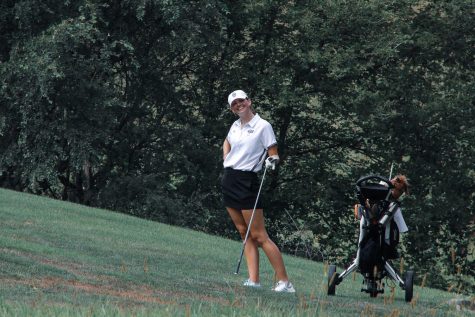 "Emily is always taking charge and always starts our warm-ups and practice of the day," junior Natalie Haun said. 
Throughout the season, Huff works very hard in order to achieve the goals that she sets for herself. Coach Seger has seen lots of improvement in her putting, which helped lower scores. During the state championship tournament, it is evident that her hard work has paid off, as she manages to accomplish her goal of shooting under 100 strokes. 
Huff is definitely a golfing force to be reckoned with. She plays a crucial role on the team during the conference, district, and state tournaments this year. As one of the main figures in the Elkhorn North Girls Golf team, Huff has inspired many of the golfers in the team to always work hard. Without a doubt, Huff has definitely represented Elkhorn North well during the state tournament and deserves the title of the North Howler Athlete of the Week. 
Leave a Comment
About the Contributor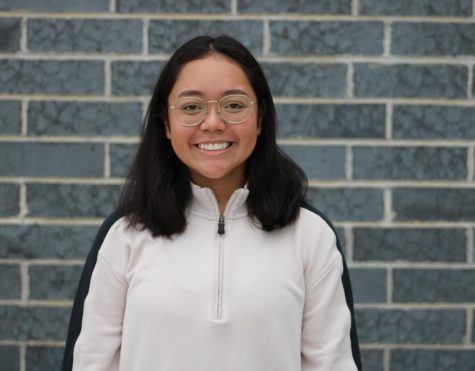 Tara Binte Sharil, Managing Editor
Tara Binte Sharil is a senior and the managing editor in the North Howler. This is her third year on staff and she enjoys designing the print issue. Tara loves to listen to rock and R&B.