Are College Sports Changing for the Worse?
The world of college sports is changing rapidly especially after this summer
There is something magical about college athletics.
For most of their history, college sports have been a pinnacle of entertainment and enjoyment, have attracted large crowds, and have brought forth remarkable stories that will be told for years to come. Nothing could go wrong with them, right?
Wrong. Well, only recently, and by recently I mean the last fifteen or so years. The world of college sports has been under intense change for a while now. Some changes have been beneficial, but some have been problematic. This previous summer, college sports saw more changes than ever, with a list of new developments that packed the sports headlines over the span of a few months.
In order to fully understand the overall issue at stake, we have to take a comprehensive look. And to be honest, it's pretty hard to actually get a grasp on these problems, because there is so much that goes into them. 
In short, this summer saw three big changes: the transfer portal change, the new Name, Image, and Likeness (NIL) Law, and conference realignment. All three have a direct correlation with each other and are already changing the face of college sports.
Let's start with the transfer portal change. To be clear, the transfer portal isn't actually a portal. It's a rule that the NCAA has had for a while now that gives athletes the ability to transfer to another school. Prior to this April, athletes were forced to sit out a year if they did transfer, limiting the amount of people in the portal.
However, the NCAA announced a change in April. Athletes are now able to transfer without having to sit out a year, which will create a spike in transfers. That doesn't sound so bad, right?
Wrong again, and that brings me to the next change: the new NIL law. Again, like I said, there is a connection between these three changes. 
So what is NIL? It's a new law that the NCAA signed into effect in June which allows players to make money off of endorsements for businesses, as long as they tell their respective schools first. On the surface, this seems like a great idea. Athletes can make money on top of playing their sports.
Well, once we look past the surface, it's not all sunshine and rainbows. Again, we have to take a deeper dive to see the dangers here. 
Take my favorite college sports team, Iowa State, for example. It's a sizable school but it's located in the small to middle sized town of Ames, Iowa. There aren't a lot of opportunities for endorsements in Ames, similar to many Division One schools located in smaller towns.
This raises the question for collegiate athletes: "If I want to make money, shouldn't I just go to school at a place like UCLA or Texas?" With the new transfer portal change, athletes aren't going to hesitate simply leaving their schools to head to big cities like Los Angeles or Austin where the endorsements are endless and these athletes can begin play immediately, effectively leaving schools situated in small towns with a limited number of athletes.
What happens then, when D1 schools are left with a limited number of athletes? Well, their programs can't compete, fan attendance drops, and money isn't made. This forces schools to either cut their programs or move down to lower divisions, which simply lets the rich schools, like UCLA or Texas, get even richer. 
With these new changes, there's no reason people like the NFL's rising star and prodigy, Josh Allen, would ever even consider going to a school like Wyoming anymore.
Then what happens to the sports themselves? Well, athletes start to care less about winning and more about raking in as much money as possible, which will ruin college sports' defining characteristic: amateurism. 
On top of this mess, the NCAA hasn't established any way of monitoring businesses to ensure they aren't cheating and paying athletes more than the law allows.
But the NCAA isn't looking at these future dangers, so we're stuck with this for now.
Enough of that. Let's move to conference realignment. This was the final big change made to college sports this summer. In July, the Universities of Texas and Oklahoma, current members of the Big 12 Conference, reached out to the Southeastern Conference (SEC), in hopes to join it. By July 30th, Texas and Oklahoma officially announced they won't renew their Big 12 media contracts through 2025, and the SEC accepted the two schools, which will officially join the conference by 2025. Well, there's nothing wrong with this, right?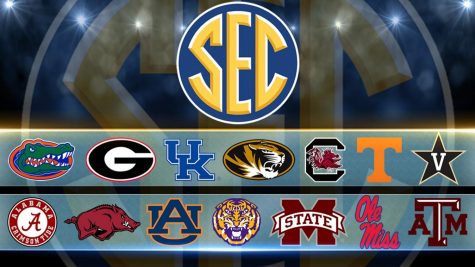 Wrong yet again. What people are failing to see here is the future. This is also what people are failing to see with the transfer portal and NIL. For now, it'll just be two athletic powerhouses joining the SEC, leaving the Big 12 without its brand schools. 
Once again, we have to look past the surface. This isn't just a problem for the Big 12, but it's a problem for all conferences and all sports. 
The whole basis for this decision is money. Texas and Oklahoma recognized they could gain more money in the SEC than in the Big 12. Makes sense. The SEC simply generates more money through athletics than other conference. But this spurred many more schools to consider joining the conference due to worries that the SEC will one day become the only conference that truly matters. How would this happen, you may ask?
Well, it's based on one thing: TV. ESPN, the premier sports network in America, is actually on the decline. Streaming services like Amazon, Google, and Apple, are becoming closer and closer to beginning to stream college football, which would be yet another blow to ESPN.
What did ESPN do in response? They subtly took over media rights for the SEC and added Texas and Oklahoma. Smart business move right there. But this is dangerous for the rest of college sports. Essentially, conference realignment is based on football. The SEC is the backbone of college football and has been for years, and Texas and Oklahoma are two of the biggest brand football teams of all time. 
Now that the SEC has added those two, the Big 12 has taken a massive step back, even though it added BYU, Cincinnati, Houston, and Central Florida, which are set to join no later than 2025.
It's not just the Big 12, though. Despite the Pacific-12 (PAC-12), Big Ten, and Atlantic Coast Conference (ACC), having signed an athletic scheduling agreement, who's to say other football dynasties like Michigan, Ohio State, or Clemson, wouldn't join the SEC.
And what happens if they do? Well, the rest of the conferences will begin to become much less important than the SEC. The best athletes won't want to go anywhere other than the SEC because the prominence won't be based in any other conference. This will diminish other athletic programs.
Think about Kansas men's basketball or UConn women's basketball, two of the greatest programs of all time in their respective sports. If the SEC becomes the only conference that matters, these two programs will lose their fame. 
What about the College World Series right here in Omaha? Well, that could mean we only see teams from the SEC every year, making things pretty boring. On top of that, we wouldn't see those magical championship runs like we saw Coastal Carolina have back in 2016.
In addition, if the SEC becomes the only conference that truly matters in the future, and the only one that receives media attention, the amount of fans in college sports will take a sharp decline. Money will be lost.
I, for one, don't think conference realignment is a good idea.
Ultimately, these changes look good on paper, don't get me wrong. We have to look past the exterior and to the future in order to see the danger that college sports are now succumbed to. If you're someone who isn't a huge fan of college sports, the situation here really doesn't mean much to you. On the other hand, if you're a fanatic like I am, and like the millions around the country who consume college sports, the future is sadly in jeopardy.
Leave a Comment
About the Contributor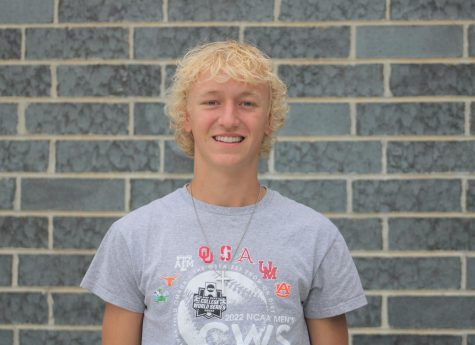 Caleb Polking, Sports Editor
Caleb Polking is a senior in his third year on staff. He's a STRIV guy and helps run the Howler's sports scene. He also loves to jump on desks and put peanut butter in the ceiling.