Student Spotlight: Ethan Edwards
Elkhorn North's Ethan Edwards balances academics, athletics and band.
From the grueling spring sun beating down on the pitcher's mound and running miles on miles, to leading a whole marching band. Ethan Edwards does many extracurriculars while excelling in his academics with flying colors. 
One of Edwards' best accomplishments is being a drum major in the school's marching band. The drum major is the leader of the band and guides everyone through their movements and makes sure everyone is in tune. 
"I loved being a drum major for 3 years in high school. It was a lot of work, but each season I was reminded at some point that it's all worth it." Edwards said. 
Drum majors have many responsibilities and a few of those include: showing up early to rehearsals and performances, conducting the band, and satisfying anything the band director needs.
Edwards has been doing band since 6th grade where he started with the baritone and since then he has continued to excel musically. He is a 2x All State Member, and was a member of the 2022 Bands of America Honor band for the Rose Parade in Pasadena, California. 
"Mr. Johnson and my elementary school music teacher are two people who kickstarted my love for music and inspired me to practice and be the best musician I could be." Edwards said. 
While being a productive member of the band, Edwards is also a baseball player and cross country runner. 
With cross country, Edwards joined the running club in middle school and has been in love with the sport ever since. 
"I knew running was something I could be really good at." Edwards said.
Edwards got his inspiration to play baseball from his grandpa , Jerry Cram, who played in the Major Leagues. 
"I started playing baseball as long as I can remember. My grandpa played in the MLB and was a pitching coach in the minor leagues." Edwards said. 
On top of all of his extracurriculars, Edwards also keeps his integrity in the classroom. He does so by taking 3 AP classes and maintaining  a 4.0 GPA. 
"School is a priority for me and my family, and I know it will pay off in the future in college and when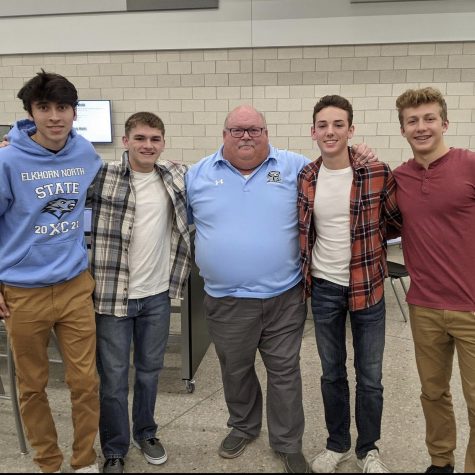 I start a career." Edwards said. 
Edwards's integrity and discipline in both the classroom and extracurriculars have not gone unnoticed. 
Mr. Wolf is Ethan's cross country coach and has been coaching him throughout all of high school. Wolf had nothing but positive things to say about Edwards.
"Ethan is an incredible leader. He balances band, cross country and baseball." Mr. Wolf said.
Along with all of the extracurriculars, Edwards also has a mindset that not many people possess. He puts others before himself no matter the circumstances.
"He lost his varsity spot at the end of the year and all he said was 'Whatever is best for the team.'" Wolf said. 
When it comes to students with bright futures, Ethan Edwards is one everyone thinks about. With band, cross country, baseball and academics, Edwards can do it all. 
Leave a Comment
About the Contributor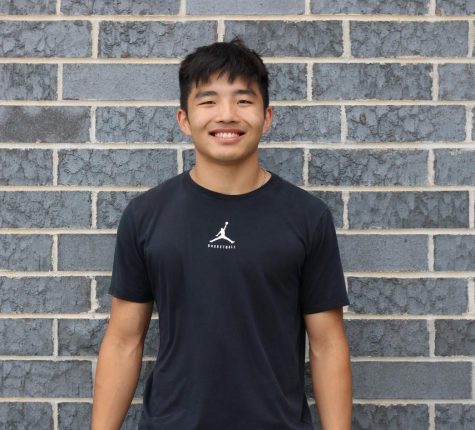 Brandon Orgilbold, Reporter
Brandon Orgilbold is a senior and it is his second year on the North Howler staff. He loves to play basketball, watch anime, and spend time with his friends and family.