Cheap. Trendy. Disposable…
The effects of sustainable shopping and fast fashion.
If you are on TikTok, you have probably come across the viral TikTok trend of spending large amounts of money on fast fashion hauls. Companies like Shein, Zara, and Urban Outfitters have been trending this past year. People are able to get trendy clothes for very cheap prices. However, so much of the clothing will end up at the thrift store a month later. There are many other ways we can get cheap clothing.
Student Anja Kovacevic has shopped on Shein. "Sometimes the clothes are better than expected but it can vary. You need to make sure to read the review before buying." Kovacevic said.
The recent times I have gone into thrift stores I have noticed a drastic increase in clothes from fast fashion brands, a big one being Shein. Many people buy clothes to wear a few times and get sick of them once the fad dies down. "I order basic shirts from there that I can wear regularly." Kovacevic said.
There are other ways to get inexpensive clothing. Thrift stores are a great option. Art Teacher, Ms. Rosonke started thrifting as a teenager and now it is her only way of shopping.
"I started thrifting in highschool because it was fun and a cheap thing for my friends and I to do together. Going to Goodwill to find weird clothes was always an interesting time. Now it's developed to a full on lifestyle, I want to never buy new clothing again. Nearly 95% of my closet is second hand. It's better for the environment and I like the unique pieces you can find while thrifting." Rosonke said. 
There are lots of high end brands that can be found at thrift stores for reasonable prices.  "I've found Gucci slides, Dooney and Bourke purses and my most cherished grandma cat sweaters. Everything you get at the thrift has a story behind it and that's what makes it special." Rosonke said.
Thrifting can take a lot of time and energy, and it can be hard to find exactly what you are looking for. There is a new type of shopping where you can thrift online.  
"If sifting through racks isn't your thing you can also download many apps like Poshmark, Depop and Makari that sell second hand clothes that are searchable.  That way you still get that online shopping experience but you aren't contributing to over consumption of clothing and fast fashion!" Rosonke said.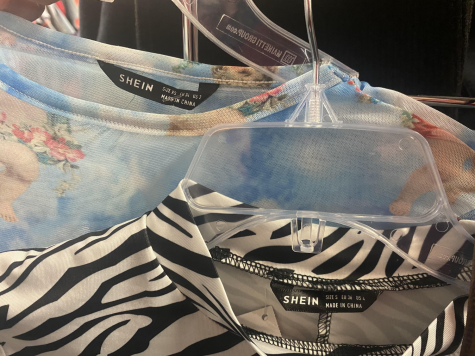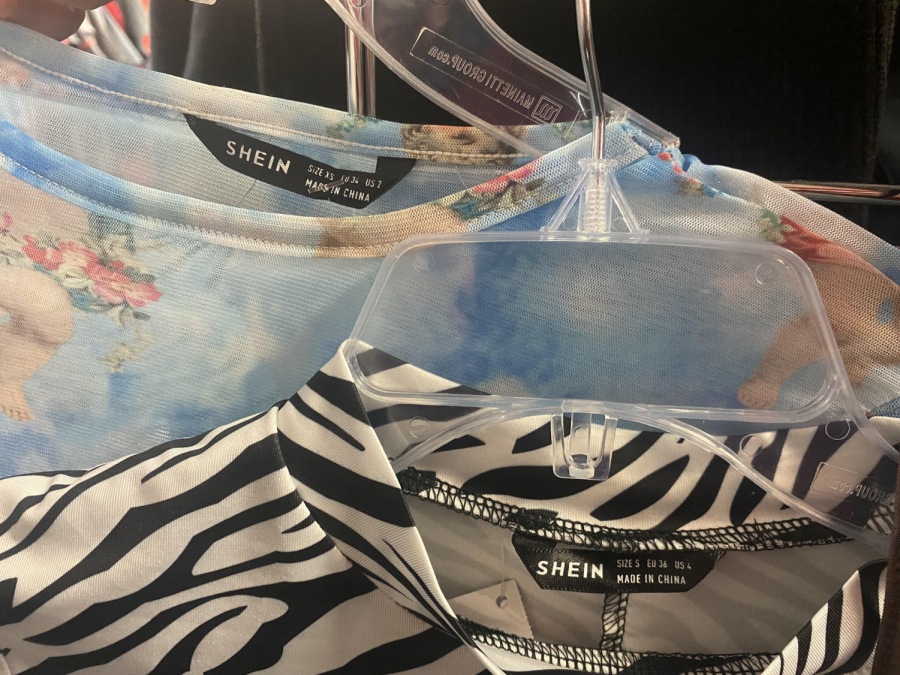 Not only is thrifting good for the environment, but it is also a great way to express personality through clothing. You get to wear stuff that likely no one else has.
Choir teacher, Casey Allen, also has experience with sustainable shopping and thrifting. 
"I started thrifting in high school because I love piecing together fun outfits and love wearing things that nobody else is wearing! I think it's a creative choice to wear something fun and colorful every day and it makes me feel more like myself." Choir teacher Allen said. 
A big difference can be made in our everyday lives when we choose where to buy clothing from. It is important to make conscious decisions when shopping and think about how it could affect the economy. 
Leave a Comment
About the Contributor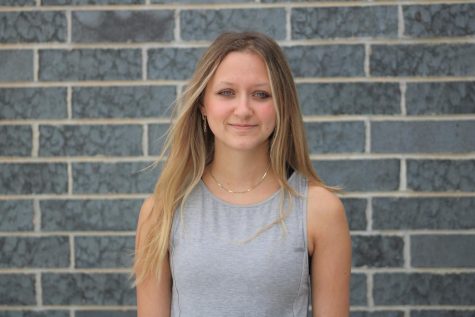 Ellie Kennington, Reporter
Ellie Kennington is a senior, it is her second year on staff and she is a reporter. Outside of school she works as a host at a restaurant and loves to shop.