Ready, Set, Throw!
A look into the upcoming dodgeball fundraiser.
Remember the 5 D's of dodgeball: Dodge, Duck, Dip, Dive, and Dodge.
Elkhorn North's student council is hosting its very first dodgeball tournament. On November 18th, teams will face off in a competitive bracket. Presidents Michaela Palmer and Kendall Backora are leading this fundraiser with help from Mrs. Scott and Ms. Vann. 
¨We are having this event because we want to do an annual fundraiser to give back to the community," said Student Council Co-President Kendall Backora, "One of our goals for student council was to donate money to local struggles and this tournament is a great way for us to give back.¨
All admission and player administration proceeds are going straight to Womenade. Womenade is a local, non-profit organization for Elkhorn Public Schools' families. They donate to hundreds of students and their families in need. This organization is headed and managed by an Executive board. 
Several students have signed themselves and their team up already. Students Halle Pribnow and Owen Hess have already created their dodgeball squad.
"Some friends asked me and I thought it sounded fun," Sophomore Halle Pribnow said, "Since I play softball I think I can do pretty good.¨.
These two players have also come up with a team name and coordinating outfits to be plastered on the bracket and demonstrated while playing. The "A-Team" will be strutting onto the court in their tie-dye uniforms. 
¨I cannot wait to hang out with my friends and destroy everyone in dodgeball,¨ said player Owen Hess.
There are six members on each team, but an important thing to note is that there must be 2 guys and 2 girls on each team. Costumes are allowed and encouraged but they should not restrict your dodging and diving abilities. 
The Student Council Presidents and Sponsors are hoping for a large student body crowd to support the teams partaking. Admission will be $3 for spectators and the tournament starts at 6:30. This is a chance for the student body to get back into the stands supporting a slightly different sporting event. 
¨People are also highly encouraged to come watch and support their students,¨ said Backora.
Not only is this for students, but teachers will be partaking as well. Ms. Vann has already created a teacher team ready to dominate the court. 
"If you want a chance to throw balls at teachers, you should sign up. I'm on a team," said Vann, "It'll be fun, you can play against students and teachers. Plus this is for a fundraiser.".
Remember that registration closes on November 16th, so teams must register before then.
Leave a Comment
About the Contributor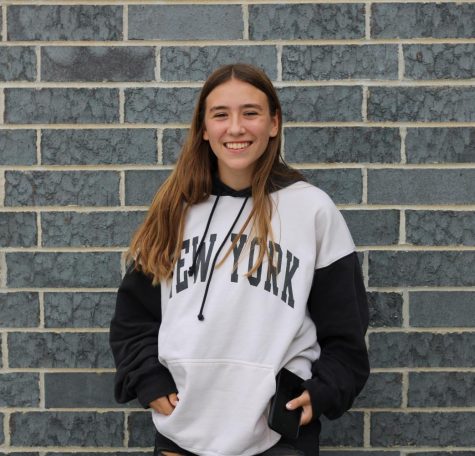 Mallory Ringenberg, Content Editor
Mallory Ringenberg is a junior on staff who serves as a Content Editor. She participates in many school activities such as soccer, Student Council, and FCCLA.