Athlete of the Week: Conner Lindquist
A great teammate and dedicated runner, Lindquist proves to be a double-threat.
Not many people look forward to running everyday, in fact, some avoid it at all costs. But for sophomore Conner Lindquist, running is a passion, and he never fails to share that with his coaches and teammates. 
As a fierce competitor, Lindquist could not help but stand out to many coaches and teammates as one of Elkhorn North's most dedicated cross country and track athletes. 
"He is always committed- 100%. He is the first person to show up and one of the last to leave," said cross country and track coach, Coach Chadwick. 
With a smile on his face, Lindquist consistently attends off-season practices throughout the winter and summer. Fortunately, his teammates get to enjoy his infectious passion every day after school. 
"He is there every single day, doing what he's supposed to do," said head cross country coach, Mr. Wolf. "He works hard and is always happy- people are drawn to him." 
Lindquist's dedication to running has not only impacted his teammates, but his personal life as well. 
"He absolutely loves it. He has become a much more confident person because of it," said sister, sophomore Kallie Lindquist. "Conner has a lot of fun with it, and loves seeing growth." 
Without a doubt, Lindquist's coaches and sister agree that one of his greatest accomplishments since the beginning of his running career, was his ability to improve. Displaying an enormous amount of growth both as a person and an athlete. 
"When people watch from when Conner started and struggled to how far he has come: he is running a  race 8 mintues faster than when he started," said Coach Wolf. 
"He has shown tremendous growth character-wise between his freshman and sophomore year," Coach Chadwick said. 
Lindquist's passion for running is not his only remarkable quality, however, this past season showed he can put a smile to both his coaches' and teammates' faces. 
"At Boystown, Conner was coming around for the final turn for his finish, and his competitor did not like that pressure and shoved Conner to the ground, but Lindquist used it to his advantage and had a great day," Coach Chadwick said.  
A comical teammate and dedicated runner, Conner Lindquist proves to be a double-threat and well-balanced student athlete at Elkhorn North. His coaches and teammates are lucky to have such a notable athlete like him to liven up the teams.
Leave a Comment
About the Contributors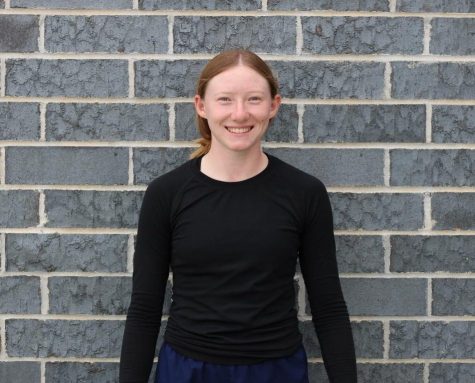 Corinne Mead, Reporter
Corinne Mead is a senior and it is her first year on staff. She runs track and cross country for the school and enjoys watching FRIENDS after school.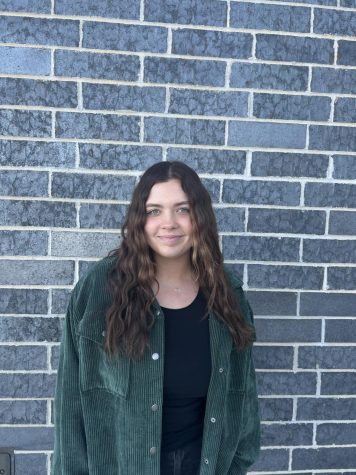 McKenna Ostler, Editor-in-Chief
McKenna Ostler is a senior, it is her third year on staff and is working as the editor in chief. Outside of school she works at Trios Salon and loves going to heavy metal concerts.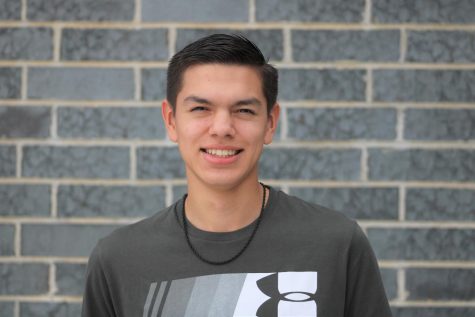 Brandon Urbano, Reporter
Brandon Urbano is back for his second year. He is an experienced photographer and videographer. He spends nearly all his time editing or taking pictures. He is excited to work on sports content this year.