Athlete of the Week: Paxon Piatkowski
Hopes are high for Paxon Piatkowski entering his junior season after putting in lots of work over the off-season. 
Only a few weeks into the 2021 boys basketball season, there is one player in particular who has been a standout to his teammates and coaches. Paxon Piatkowski is Elkhorn North's Athlete of the Week. 
His work ethic is something that coaches have taken notice of over the past few months. "Paxon has dedicated the last year to becoming a better athlete physically and a more skilled versatile basketball player," Coach Andy King said.  "He's seeing that hard work directly translate to success on the court." 
His teammates can testify to how much training he puts in. "Paxon works very hard. In the mornings he goes to Common Ground and goes to practice after school every day," teammate Imron Ergashev said. 
Some of Piatkowski's biggest assets to the team consist of his shooting, ball handling, coachability, and leadership. "He is a strong leader who contributes well to the team dynamic," teammate Will Farrington said. 
His hard work over the summer has allowed for Piatkowski and those around him to see great improvement in his shot, court vision, and overall strength. "He's a much more versatile player this year and because of his length, he is going to be a problem for teams on both ends of the floor," King said.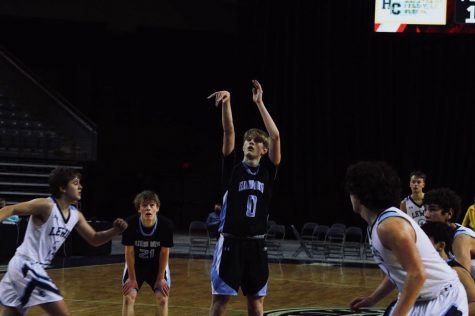 Piatkowski's size and athleticism comes in handy on the court. "Paxon has good post moves and a nice jumper, not to mention he's 6'6. He knows how to score," Ergashev said. 
At the teams opening scrimmage against Creighton Prep on Saturday, Piatkowski shot 5/8 with 11 points, 6 rebounds, and 3 assists. 
"On Saturday he brought a lot of energy. When we needed a bucket he could get to the basket easily," Farrington said. 
By being able to play on both the inside and outside, Piatkowski is a very versatile player who is tough to guard and expected to have great success in the 2021-2022 season. 
"I've told numerous people during interviews and podcasts that Paxon is the name that people around the state will have to learn very quickly," King said. "For Paxon it is all about continually making simple plays and when he does that, the sky's the limit for him." 
Lastly, Coach King wants everyone to know that "Paxon drives a dump truck."
Leave a Comment
About the Contributor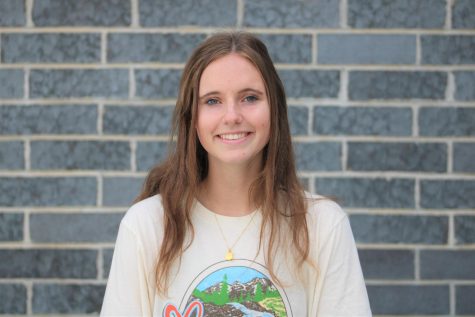 Meghan Cunningham, Content Editor
Meghan Cunningham is a senior and an editor on staff. Outside of newspaper, she is involved in XC, track, student council, and SADD. She likes to be with friends and listen to music.