A Fresh Start for the NBA
The NBA season has just begun and there have been many surprises and disappointments this season.
After nearly two years, the NBA finally has a normal season. No fan restrictions, no Disney bubble. Just high-level basketball and an exciting season underway. 
To start off, the former Western Conference Champs, the Phoenix Suns, have been on an absolute tear this season. Standing first in the Western Conference with a record of 19-3. The Suns have an 18 game win streak and have not lost in over a month.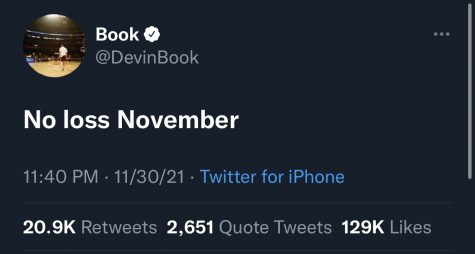 Chris Paul, Devin Booker, and DeAndre Ayton are the big three in Phoenix that have been paving the way for the Suns. Paul is averaging 10 assists, Booker is averaging 23.2 points per game, and Ayton is averaging 16.5 points and 11.5 rebounds per game. 
"The Suns could win the finals if they keep playing how they do right now," sophomore Jake Tuttle said. 
The former NBA champions, the Milwaukee Bucks, have not been playing like they did last year. They are currently fourth in the Eastern Conference with a record of 14-9. Recently, the Bucks signed veteran center, DeMarcus Cousins. 
DeMarcus Cousins has been hopping from team to team and a common theme in all the teams he joins are all the best teams in the league. Fans have called him out for "ring chasing" which means he is trying to get a championship the easy way.
One team that has surprised a lot of people is the Chicago Bulls. Sitting at number 2 in the Eastern Conference with a record of 15-8. Over the off-season the Bulls acquired Lonzo Ball, DeMar DeRozan and Alex Caruso. This has led to their success on the court. 
"I'm not surprised, despite all the adversity. We win and we win a lot. This team is looking really good. This team has championship potential. Frankly, it could possibly be the best team since the 1996 Bulls team." an anonymous source said.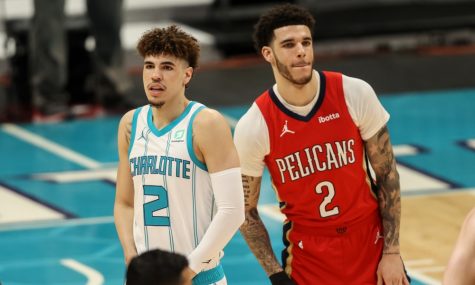 Speaking of Lonzo Ball, his younger brother, LaMelo Ball, has been doing amazing this season. Averaging 20 points, 7.7 rebounds, 8.2 assists and nearly two  steals a game.
The NBA continues to breed amazing young talent for the future of the league. One rookie that has been nothing short of great is Cleveland Cavaliers' Forward, Evan Mobley. Mobley is a candidate for the Rookie of the Year award. 
"Evan Mobley will win Rookie of the Year because he's a hooper." junior Alec Franksmann said. 
There have been other rookies that have been just as great as Mobley. Such as Josh Giddey. Giddey has been surprising everybody this season. Unfortunately, Giddey and the Oklahoma City Thunder got destroyed by the Memphis Grizzlies on December 2nd, 2021. 
Losing 152-79, a 73 point loss. The largest loss in NBA history. 
The Lakers and LeBron have been struggling this season. Sitting at a .500 record. The Lakers acquired Russell Westbrook over the off-season and surprisingly, they have not been efficient. 
"LeBron has proven that he is playing at an elite level. But it takes quite a while to gel together with his new teammates. They aren't playing at their full potential." Mr. Dunn said. 
As LeBron reaches the later years of his long career, people are still debating on who is the greatest of all time. LeBron James or Michael Jordan. 
"If Michael Jordan came back right now, he could play 36 holes of golf and still beat LeBron." the anonymous source said. 
While many games have been played, it may be interesting to see how the rest of the season goes. There are still many games that have to be played. 
View Comments (1)
About the Contributor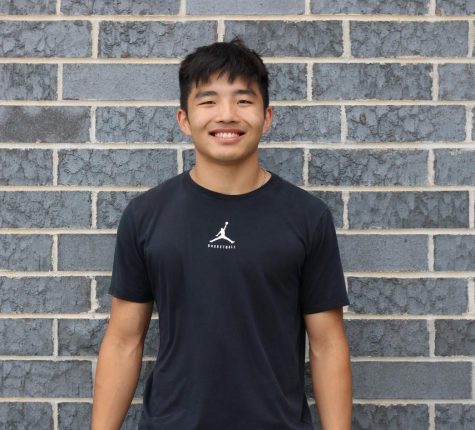 Brandon Orgilbold, Reporter
Brandon Orgilbold is a senior and it is his second year on the North Howler staff. He loves to play basketball, watch anime, and spend time with his friends and family.