Unified Bowling's Successful Season
The ENHS Unified Bowling Team had high achievements this season.
Elkhorn North's Unified Bowling team has had huge success this season. Not only was the team EMC runner-up and district champions, they also attended state on Monday, December 7th. 
"The season has been going really great. We have several new participants this year," Head coach Lindsay Struble said. 
Struble is in her 5th year of coaching Unified Bowling. 
"It became an opportunity for our schools and being the primary of most of the kids doing it it just kind of made sense for me to be a coach," Struble said. "I was really excited and on board to start." 
The season starts typically in the first full week in November and state is in the first week of December. It is generally about five weeks long.
Elkhorn North has competed against Elkhorn High, Elkhorn South, Fremont, Gretna, Waverly, and Bennington. 
Teams consist of three to four people who take turns bowling each frame. Competitions are usually six games so that each school is able to take multiple teams. The team with the highest pinfall over all six games is the winner. 
"Our students with disabilities are the athletes and then the partners are our peer mentors that work with them," Struble explained, "We don't really have practice; we kind of do a life skills field trip that will kind of help us practice."
Senior Payton Coulter is one of these peer mentors. She has participated in Unified Bowling for four years now, her first two at Bennington.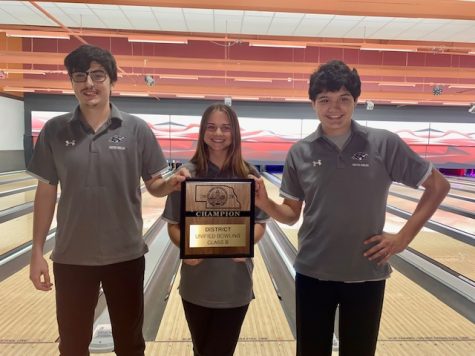 "I just spent a lot of time with the special ed kiddos and thought it would be awesome to be able to be with them more, outside of school. I also grew up bowling with my family so I really enjoy it," Coulter said, "What I enjoy most about Unified Bowling is definitely that no matter if a team is beating you or not, everyone always cheers for each other. It just is a very good place to make great connections with the best kids." 
Senior Matt Osborne has participates in Unified Bowling for three years. 
"I've been bowling since I was a kid. I like it because it is competitive and I am good at it," Osborne said. 
The Unified Bowling team will continue to make its mark the following years.
Leave a Comment
About the Contributor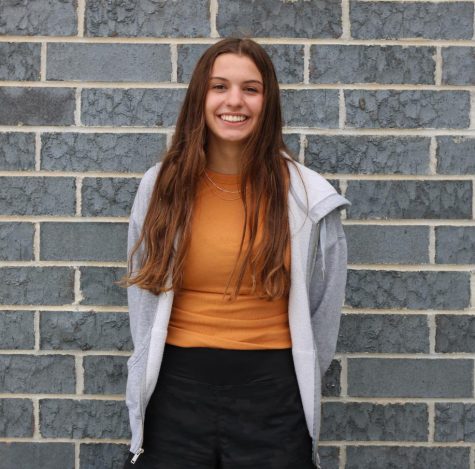 Kendall Backora, Reporter
Kendall Backora is a senior and it is her first year on staff. She does track and likes ice cream.