Could You Escape?
A look into the different escape rooms in Omaha.
At some point or another, everyone has come across some sort of puzzle. Whether it be a situational, real-life puzzle, or an out-of-the-box puzzle, people everywhere have confronted one of these challenges. But, there is another challenging puzzle that some might not have experienced before: an escape room. 
Escape rooms, as the name suggests, require a person or a group of people to escape a locked room in a certain amount of time. But, it is not that simple. These rooms are packed full of intricate puzzles, clues, and tasks that one must solve in order to escape the room and beat the game.
Easy, right?
Well, there is a problem; the time that one has to escape is one hour. With this comes the stress of being on a time crunch and working with others in the group. This can prove a chaotic situation if a team does not get along. But, if it really comes down to it, a team can usually use one of the few hints allowed in order to finish a task. As long as a team gets along well and works efficiently with skill, escaping a room is more realistic.
These unique types of puzzles originated in Japan during the early 2000s and have spread around the globe, even finding their way to Omaha, Nebraska. The seven locations found in the Omaha metro area provide players with numerous playing experiences including different room themes, puzzles, tasks, clues, and levels of difficulty.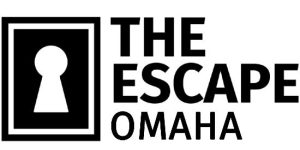 Located on 6315 Center St, The Escape Omaha provides players with 4 rooms to escape: The Lost Antidote, Area 405, The Clockwork Killer, and Conquered Embassy. The price is $99 per room and can support 2-7 players. Its prime location in Aksarben makes it a go-to spot.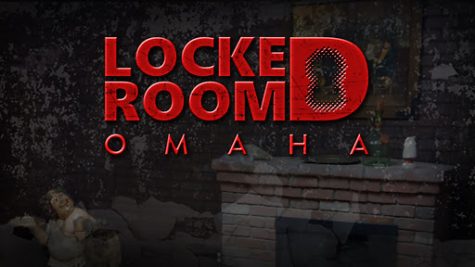 Locked Room Omaha is located on 741 N 120th St which has five rooms that players can pick from: The Last Hour of the Titanic, Mayhem at the Empire, Fresh Meat, Back in the 50s, and Death by Wine. It costs $25 per person and 3-8 players are allowed in each room. Locked Room Omaha is sure to appeal to family and friends as the rooms have a low to high difficulty level.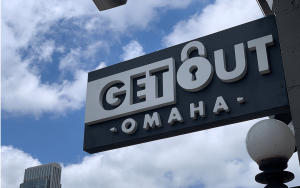 Located on 501 S 13th St, Get Out: Omaha has four rooms that players can experience: Room 13, Y2K, The Gambler, and Civil War. The cost is $100 per room and can hold 2-8 players. The intricately made rooms are sure to challenge anyone up for a good puzzle.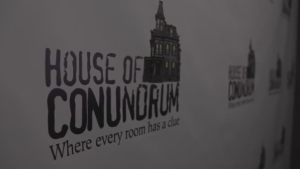 House of Conundrum is located on 2564 Leavenworth St and includes 9 rooms to choose from: 20,000 Leaks under the Sea, Tomb of Doom, Saving Lincoln, Rescuing the Revolution, Sacrificial Lamb, The Bat Cave, The Final Frontier, Knight at the Museum, and The Sherlock Solution. The cost is $25 per player and can support 2-6 players. The numerous escape rooms will certainly keep players coming back for more.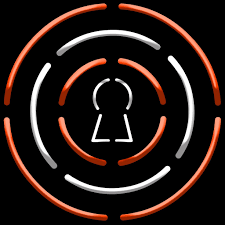 Located on 2819 S 125th Ave, Mind Meld Escape Rooms offer players four different rooms to pick from: Power Bomb, Nowhere Station, 1 Hour Tour, and An Elf'd Up Holiday. The cost per player is $25 and 1-8 people are able to book a room. Mind Meld Escape Rooms will for sure include all that a person would want to experience in an escape room.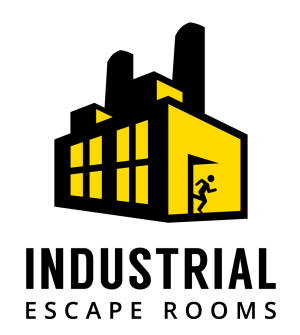 Industrial Escape Rooms is located on 13837 Industrial Rd and presents players with three escape rooms to pick from: Moriarty's Parlor, Blackbeard's treasure, and Sea Voyage. It costs $25 per person and can support 3-8 players. Industrial Escape Rooms also has an option to play a home-delivered escape room in a box. The at-home game option makes Industrial Escape Rooms stand out from other competition.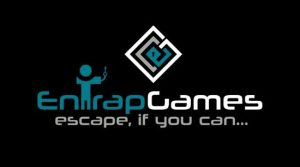 Entrap Games, located on 7905 L St, offers players five different rooms: Starlit, Lodge, Grand Larceny, Off Limits, Heist: Reloaded, and LiCastro's Lair. Each room can support up to eight players and costs $25 per player. Entrap games is definitely an escape room location you wouldn't want to miss.
Which escape room will you choose as your next challenge?
Leave a Comment