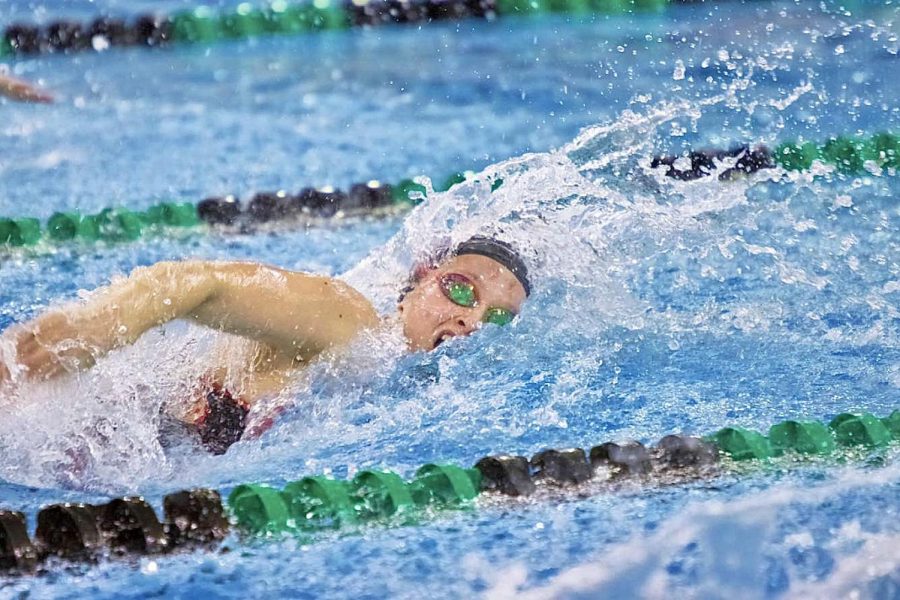 Swimming Superstar Lucia Krings
A look into sophomore Lucia Krings's life as a student-athlete.
February 3, 2022
Lucia Krings is a hardworking student-athlete who's becoming more successful every day in the sport of swimming and excels in the classroom.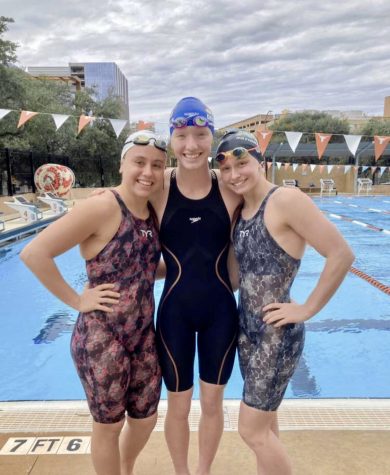 Krings first started swimming when she was around five and six years old. What got Krings into swimming was her parents' concern for water safety. Her parents always wanted Krings to be safe around the water. Krings first realized that she had a passion for swimming when she was around nine or ten years old when she transferred to ACE, her club swim team. 
Krings currently swims for ACE, the Aquatic Club of Elkhorn. She has practice six days a week and each practice is two hours long. Her club practices in the morning, and sometimes at night. On the days her team doesn't double up practices, they either do weights or stretch. 
Krings also swims with college students. "It's very fun and it provides me with a lot more competition," Krings said. 
To prepare for a swim meet, Krings has a multistep routine that she abides by. It is essential for Krings that she eats certain amounts of food a few days before a swim meet.  She normally eats lots of carbohydrates and lots of protein. Krings spends her time relaxing, stretching, and making sure her muscles are loose and warm for the next day. The most crucial part of Krings's routine is getting a good night's sleep the night before a meet so she's prepared for the next day.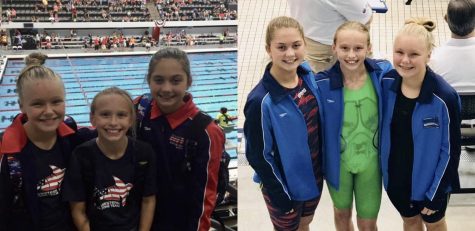 When Krings was ten and fourteen years old she got selected to participate in USA Swimming Zones. Zones is a select performance workshop that consists of the top swimmers from each of the four USA Swimming Zones: Western Zone, the Central Zone, the Eastern Zone, and the Southern Zone. At Zones, each Local Swimming Committee (LSC) assembles a team of the fastest age group of swimmers to compete against other LSCs in the same zone, and these swimmers compete under the name of their LSC. Krings competed for the Western Zone team.
This was an experience Krings would never forget. "I was really excited when I got selected. It's always exciting to be selected for big meets and big opportunities like that," Krings said.  
Krings participates in all swimming events including but not limited to 50 freestyle, 100 freestyle, 200 freestyle, and 400 freestyle relay. Krings specializes in sprint freestyle.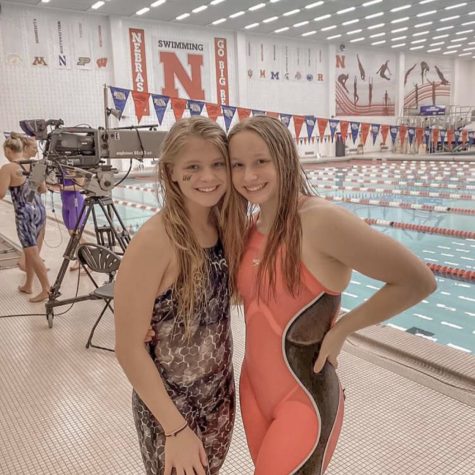 During her freshman year, Krings got the opportunity to compete at the NSAA State Swimming and Diving Championship. "It was a really, really fun experience. I was on the podium for all four of my events. It was a good experience," Krings said. "I medaled in the 50 free and got second. I medaled in the 100 free and got fifth. I medaled in the 200 free relay and got second. I medaled in the 400 free relay and got fifth."
This year as a sophomore, Krings decided not to go out for the Elkhorn Swim and Dive Team."I wanted to focus on bigger meets, bigger events, Junior Nationals, and US Open which is bigger for clubs; I wanted to stay with my club coach for that," Krings said.
As a swimmer, Krings has learned very valuable lessons. "Determination and motivation are super-duper important in swimming. You have to be determined, you have to be motivated in order to achieve your goals. You can't rely on anybody else to do them for you," Krings said.
Not only does Krings excel in the pool, but she also excels in the classroom. Krings is able to manage her time as an Honor Roll student who partakes in AP classes such as AP Statistics and AP World History. Krings's favorite school subject is mathematics because she always loved the subject and she likes how the class is about getting straightforward answers. 
Balancing between a sport and school can be difficult for some student-athletes, but Krings finds ways to manage between the two. Krings always tries to get all her schoolwork done before she goes to practice and if not then finishes the rest after practice. She also comes in early to school to work on homework and she always utilizes her study hall time wisely.
"It is definitely difficult at times, especially with different practice schedules, but I learn how to do it," Krings said.
Krings does plan on swimming in college. She hopes to see herself swimming professionally in the future. As for the Olympics, Krings would love to have to opportunity to compete. 
Everyone wants to leave some type of legacy after graduating from high school. "I want to be known both for my academics and athletic capabilities. I want to be known as someone who can do both and become successful from it," Krings said.