Let the Students Speak.
Students share their opinions on things they wish Elkhorn North could implement into students' curriculum.
High school students everywhere are given the freedom to share their thoughts and opinions among fellow classmates by joining clubs and extracurricular activities, but when it comes to trying to be a part of curriculum discussion, it's closed doors for the teens. 
There is no doubt that at Elkhorn North High School, administrators put forth their best effort to design a curriculum that not only meets the needs of students, but also provides elective classes that expose students to different career fields and possible future interests. 
These adults, however, fail to recognize the importance of including actual high school students' input on possible elective classes. 
Choosing electives for high school can be one of the most exciting experiences for high schoolers, mostly because a student gets to personalize their schedule to fit their own needs or interests.  
With that, some students have suggested possible elective classes that may interest many students, and possibly catch the Elkhorn Public Schools Administration's attention. 
"At Lincoln Southwest, they have a class that talks about family, family trauma, and how that affects you," Senior Class Board Member Alexa Harrington said. "Ultimately, I think it would be really beneficial." 
While the stereotypical high school elective might not consist of graded assignments or require much effort to study, many schools have implemented programs as classes students can access for mental health awareness and benefits. 
Some students have even crafted possible electives that could benefit all of society and not just themselves. 
"I want to add an American sign language class because I think it would make people who are deaf feel more included," junior Piper Connelly said. "It is such a large community that is often overlooked." 
Connelly's interest in implementing an American sign language class did not only come from her interest in ASL, but also from her experience as a grocery store worker. 
"I checked out a lady who was deaf once because I knew a little sign language, so I was able to help her a little bit," Connelly said. "She felt so relieved, you could just tell." 
Students Connelly and Harrington, both suggest possible elective classes that not only spark enjoyment, but also urge students to learn about things that would benefit their community. 
Similarly, other schools around the world have created elective classes that also function as mental health services. Around 38% of public schools in the U.S. have begun to add educational mental health classes to high school students' list of possible programs to enroll in. 
While Elkhorn North is not part of this small percentage, it very well could be. 
The Elkhorn School Board holds meetings twice a month and everyone is welcome. Students seldom attend, but North's student council sends at least one student-representative each meeting to give an account of the school's goals and ongoing plans. 
Curriculum has not been discussed by students yet, and it turns out that the representatives are quite limited on what they can actually mention to the School Board. 
"We could try to bring up that topic, but it is probably best to bring it up to Mr. Radicia rather than a board meeting," said Harrington. 
Both students Connelly and Harrington are not the only students at Elkhorn North High School who express passion in wanting to integrate community and mental health-related programs into their school. They represent the large number of Elkhorn Public Schools students who also desire to be a part of the curriculum discussion. 
But without the freedom to speak up about what could benefit Elkhorn Public Schools education, students, and even community, then all remain helpless and stagnant. 
Leave a Comment
About the Writer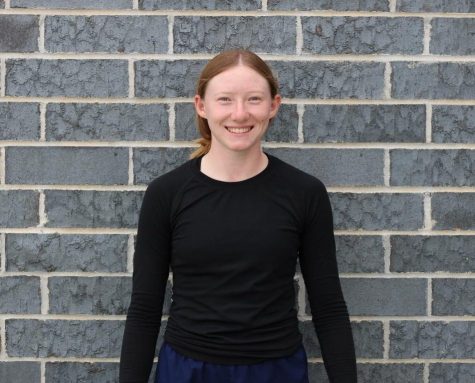 Corinne Mead, Reporter
Corinne Mead is a senior and it is her first year on staff. She runs track and cross country for the school and enjoys watching FRIENDS after school.