FRESH(men) Faces: Chloe Mead
Learn more about one of the newest additions to Elkhorn North, freshman Chloe Mead
Chloe Mead is a 14 year old Freshman at Elkhorn North. She loves all things sports, friends, and family. "I like to go shopping and drive around with my sisters," Mead said. She is on the cross country team and planning to be on the school soccer team. In the meantime, she plays competitive club soccer to get ready for the upcoming school season. Mead emphasized that something she's looking forward to in high school is to experience more. "In middle school they didn't have much for us to do, but here there are more clubs and other activities," Mead said. When it comes to the academic side of school, Chloe enjoys math class with Miss Tyler the most. "I like that you have to think harder about things, and I like the learning process of it," Mead said. Another favorite of hers is Spanish class with Mrs. Connelly. So far Chloe has enjoyed highschool a lot! "I have enjoyed the football games most so far," Mead said.  As fun as highschool is, there is still so much to be nervous about and so many new experiences to come. "I am most nervous about the ACT and SAT testing," Mead said. Chloe Mead is a dedicated student, sister and friend. She is just one of many amazing freshman here at Elkhorn North. 
Leave a Comment
About the Contributor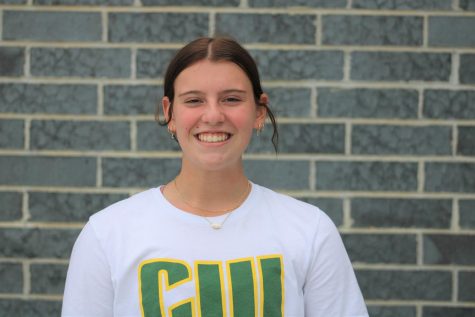 Courtney Hagestad, Reporter
Courtney is a junior and this is her 1st year on staff. She loves FCCLA, tennis, reading, and spending time with her family and friends.