Student Council Update
A dive into this year's elections and what goes into planning a school dance.
Elkhorn North's Student Council is a group of students run by Ms. Vann and Ms. Schroenrock. Ms. Schroenrock is a new sponsor this year, and her contributions are highly valued. She is a strong leader with many ideas, including new spirit week themes.
Prior to this week, it was run by them, upperclassmen, and sophomores, but the freshmen votes are in and Hayden Booth, Asher Christo, Shadrock Tengue, Audra Brabec, and Parker Christoffels have joined the council.
Student council has been tasked with fundraising for and organizing the homecoming dance this September. They will decorate, make posters, and decide themes for the week prior. To raise the amount of money needed to throw a dance, each grade has designed a class t-shirt that is currently up for sale.
Homecoming is not the only activity that the Student Council is planning on organizing. Ms. Vann is hoping to plan a series of food drives, diaper drives, and bring in a speaker to talk to the entire student body.
Although school is not even a month in, the Elkhorn North Student Council is busy at work for the school. 
Leave a Comment
About the Contributor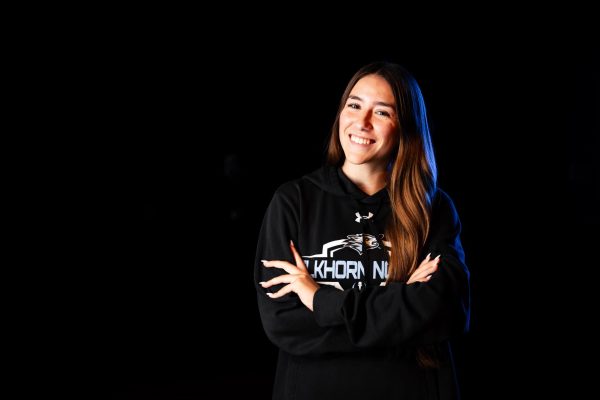 Mallory Ringenberg, Editor In Chief
Mallory Ringenberg is the Editor in Chief of the North Howler and it is her third year on staff. She participates in many school activities such as Bowling, Student Council, and NHS. When not in school she enjoys reading, walks, and hanging out with friends.