FRESH(men) Faces: Abel Gavin
Our second FRESH(men) face of the year is Abel Gavin, a hardworking student and athlete excited for his time at Elkhorn North.
Abel Gavin is a 14 year old freshman at Elkhorn North. He loves to be around friends and do fun activities with them. "I like to play backyard football with my friends and I also love to play with my three dogs," Gavin said. So far, Gavin has been enjoying the high school atmosphere. "My favorite thing about school so far is my study hall," Gavin said. He loves it because all his friends are in it and Mrs. Healy is the teacher. As fun as highschool is, it can be very intimidating at times and there is so much to be nervous about. "I am the most nervous about my grades," Gavin said. Grades are definitely something many students entering high school are nervous about. Outside of his academics, Gavin plans to try out for the Elkhorn North baseball this spring and meet new people on the team. "I am most excited to get to know a lot of people and make new friends," Gavin said. Inside and outside the classroom, Gavin has a joyful personality and is able to use it to be a leader towards his peers. Abel Gavin is just one of many amazing freshmen here at Elkhorn North High School. 
Leave a Comment
About the Contributor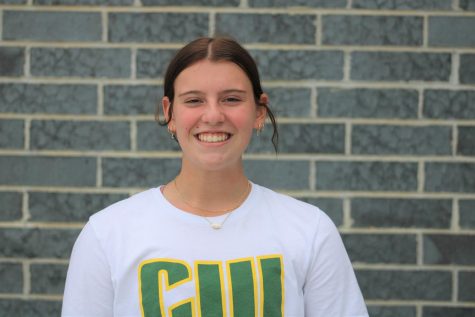 Courtney Hagestad, Reporter
Courtney is a junior and this is her 1st year on staff. She loves FCCLA, tennis, reading, and spending time with her family and friends.