Wolf of the Week: Josh Basilevac
Basilevac leads the football team not only in rushing yards, but also leadership and determination.
With an exciting first round win in the postseason against Lincoln Pius X on Friday October 28th, the Elkhorn North football team has accomplished several new goals this season thanks to senior captain Josh Basilevac.
Basilevac is the first string quarterback, who plays a vital role to the Wolves offense.  On Friday,  he played a key role in the ground game, rushing for a total of 187 yards.
 "He opens up the offense when he gets to run the ball because he is a dangerous threat when he gets out on the field," senior defensive tackle Cole Sharar said. 
Basilevac leads the team in rushing yards, with an average of 85.2 yards per game.  Since it is now postseason, the team is fighting for another win and Basilevac brought true determination to accomplish that goal on Friday. 
"Josh has had a really great season and has shown a lot of grit and growth through it," assistant football coach Anthony Dunn said. "His determination to win and his will to win in the playoffs has really caused the team to do well."
Not only is physical performance important on the field, but also mental strength, which Basilevac has shown to his coaches and teammates through his drive to win in both the regular season and postseason . Basilevac has stepped into a new role this year and is leading the team in the right direction.
"This is the first year he has gotten an opportunity to be the starting quarterback," Dunn said. "He shows up all the time with his best attitude and is always positive." 
Through a positive mindset, Basilevac has been able to help the team accomplish many big wins late in the game. As most players would let emotions get the best of their performance, Basilevac is able to remain composed when facing adversity and pressure on the field. 
"He is very composed during games, even when things get frantic and emotions are rallied up," Sharar said.  "He is able to get us focused and centered in every game, which is really nice for the offense."
Leadership is an important role for Basilevac and he has shown it all season and helped push the Wolves towards many important victories.
"He is a leader for the whole team. He is a super good role model by doing what he is supposed to do and not acting like he is better than anyone else," Sharar said. "His actions have had great impacts this year."
Leave a Comment
About the Contributors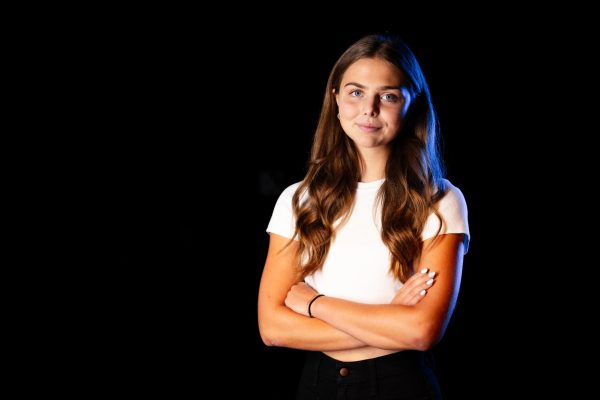 Grace Jesske, Content Editor
Grace Jesske is an editor for the Howler and this is her second year on staff. She enjoys being a part of tennis, bowling, FCCLA, SADD, and NHS. In her free time she often bakes and spends time with her friends and family.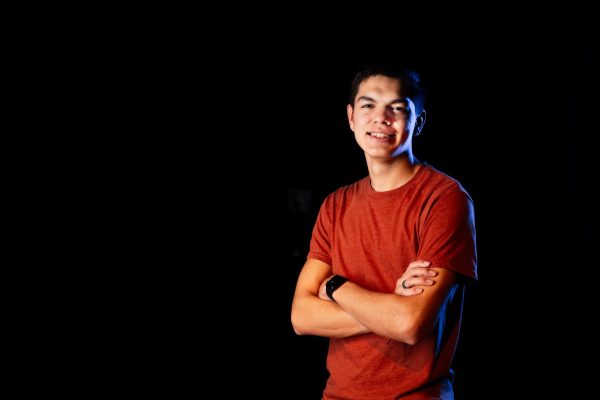 Brandon Urbano, Sports Editor
Brandon Urbano is back for his third year, this time as Sports Editor. He is an experienced photographer and videographer, working for many top tier programs like Creighton and the NCAA. During newspaper though, who knows what he actually does.