What's the move?
Seniors decide what's to come post-graduation.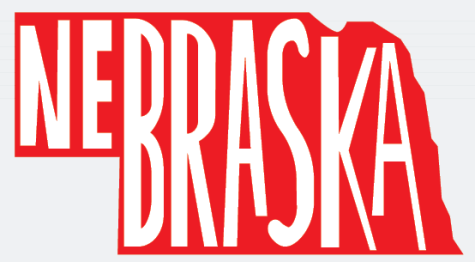 UNO
Hannah Bailey
Sophia Banfield
Dawson Baye
Kayla Beachy
Karim Bernal
Rio Bischof
Zach Christiansen
Claranne Davies
Dillon Drew
Nathan Dull
Kinsey Egerton
Kara Frahm
Garrett Heaney
Abby Heaton
Emily Huff
Alena Jacob
Caleb Jefferson
Wells Johnson
Ethan Kingston
Levi Larson
Ella Lucey
Kaden McCandless
Jeremy McPherson
Teresa Nguyen
Joe Norman
Sam Norman
Keaton Pham
Abinash Poudel
Madiha Qulagi
Johnny Radicia
Megan Sorensen
Taylor Steffes
David Ramirez
Carter Reichenberg
Carson Reinhardt
Erica Wiley
UNL
Reese Aliano
Jad Almazloum
Braden Borchers
Charlotte Christo
Owen Davis
Karlie Efaw
Imron Ergashev
Kyler Evans
Alec Franksmann
Finley Gragert
Drew Harper
Ryan Harrahill
Shawn Hecht
Alicia Hernandez
Brett Hipsher
Tristan Hudson
Maizy Jones
Alissa Lake
Jackson Laughlin
Maia McArdle
Jade Noonan
Tony Pham
Abrahim Safi
Leah Smith
Bridget Swan
Allie Tabaka
Grace Tanner
Christian Young
Metropolitan Community College
Haley Dickinson
Benjamin
Dutcher-Anderson
Aniston Grant
Quinten Gunther
Kiara Henry
Rhyan Kavan
Cole Keller
Jaslyn Manion
Samiyah Maskati
Cameron Mead
Colin Meisinger
Lauren Ohlendorf
Alex Polito
Nic Rowe
Claire Simones
Mia Steiger
Skye Steiger
Gabriel Walton
Matthew Winters
UNK
Ryan Kennedy
Jaiden Menke
Creighton University
Allie Ball
Hridai Panchal
Jonah Priebe
Sydney Keller
Doane University
Emma Hanke
Isaiah Miller
Grace Thompson
Wayne State College
Meghan Cunningham
Gracie Glass
Kyler Hanson
Carson Ripley
Midland University
Cole Fischer
Trey McDougald
Eddie Riley
Nebraska Wesleyan University
Ian Armbrust
Conner Ross
Harrison Weddell
Concordia University
Cole Sharar
Northeast Community College
Liam Rafter
      
Northwest Missouri State
Ava Murphy
Kaitlyn O'Brien
Bella Wokutch
Missouri Western State University
Abby Baker
University of Missouri Kansas City
Safal Sapkota

Northwestern College
Josh Basilevac
Iowa Western Community College
Miles Grabenstein
Northern Iowa Area Community College
DJ Moore
Iowa State
Keller Cox
Caleb Polking
Nicholas Schlott
Iowa Lakes Community College
Xavier Cavanaugh

University of Kansas
Tate Patterson
Mason Salisbury
Nick Trofholz
Jadon Webster
Kansas State
Hannah Nadgwick
Johnson County Community College
Kylee Kudlacz
Aiden Johnson

University of South Dakota
Piper Connelly
Billy Hendryx
Jacob Horner
Luke Hunsberger
South Dakota State University
Madison McCollum

University of Minnesota Twin Cities
Raeanna Lafleur
University of Minnesota Mankato
Caitlin Wilson

North Dakota State University
Olivia Heinisch

Grand Canyon University
Natalie Saldi

University of Denver
Sam Hanson

Purdue University
Grace Heaney

Bringham Young University
Emily Miller
Sadie Jacobson

Bringham Young University-Idaho
Jacob Ford

Ole Miss University
Dylan Vogt

Columbia College Chicago
Braxton Mastre

University of Hawai'i Manoa
Shanna Hudgins

Syracuse University
Tara Binte Sharil

Oklahoma State
Jon Doscher

University of South Carolina
Haley Rohrig

University of Wisconsin Milwaukee
Kate Revers

Embry Riddle Aeronautical University
Kailey Hrbek
OTHER
Work/Trade
Cole Aitchison
Aiden Black
Christian Calabrese
Tara Carrier
Zabi Hadi
Aiden Haight
Natalie Haun
Carlos Hernandez
Jose Jacquez
Colin Keith
Connor Lind
McKenna Ostler
Sam Phelps
Colin Price
Zach Protaskey
Noah Sekle
Kathryn Stover
Aedra Trauernicht
Adysyn Walter
Dawson Weber
Military
Air Force: Anthony Cooper
Navy: Jacob Hassler
Army: Landen Porter
Mission Trip
Ellie Kennington
Jacob Spencer
Gap Year
Hailey Sprowls
Move Abroad
Sophie Nesheim
Katrine Nielsen
Undecided
Tyler Anderson
Abby Beaver
Joe Gima
Morgan Going
Hannah Hargens
Ava Hearty
Austin Japp
Luke Johnson
Elianna Kuecker
Ryder Kyle
Peyton Lopez
Aiden Myers
Vivian Nelson
Zachary Robinson
Cheyene Shannon
Caden Thornton
Olivia White
Alexis Zielenski
Noah Zimmerman
North Howler staff collected information from as many students in the Class of 2023 as possible. Some student information could not be collected before this issue was sent to print.
Leave a Comment