Do decorations in a classroom have any relation to the subject that an educator teaches? I aim to answer this question and to what extent the differences exist between subjects. Expect to take a trip to Mrs. Tomi Connelly's Spanish classroom, to see how a foreign language teacher decorates.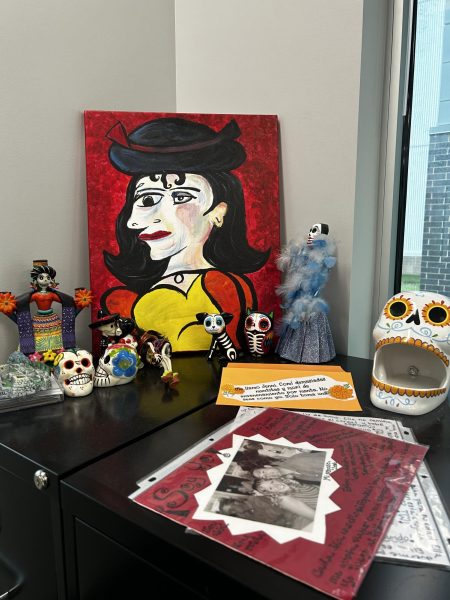 Connelly has been an educator for 20 years. She currently teaches Spanish II and Spanish IV. She is also a speech coach, leader of the Junior Class Board, head of the foreign language department, a seventh-grade volleyball coach at Grandview, and an avid reader, participating in a book club.
"I got my degree in Spanish international studies, and I didn't really know what I wanted to do. . ." Connelly said. "When I did my practicum working with all the kids at Lincoln North East, I loved it."
Her classroom is filled with decorations which display her enthusiasm and passion for Spanish culture. The decor sparks curiosity and interest for the students who view them, with bright colors that pop out and draw attention in the classroom.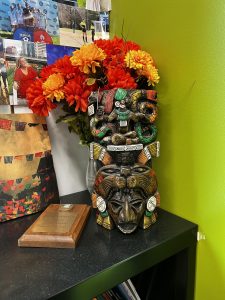 "I lived in Mexico so I have a lot of stuff from Mexico, " Connelly said. "People also give me sugar skulls and skeletons."
Foreign language teachers have the ability to immerse themselves and their students in different cultures to experience their subject.
"I like to have some stuff from different cultures," Connelly said. "Like every year I change certain things. This year I went to Spain, so I put up pictures of Spain and the places that we went."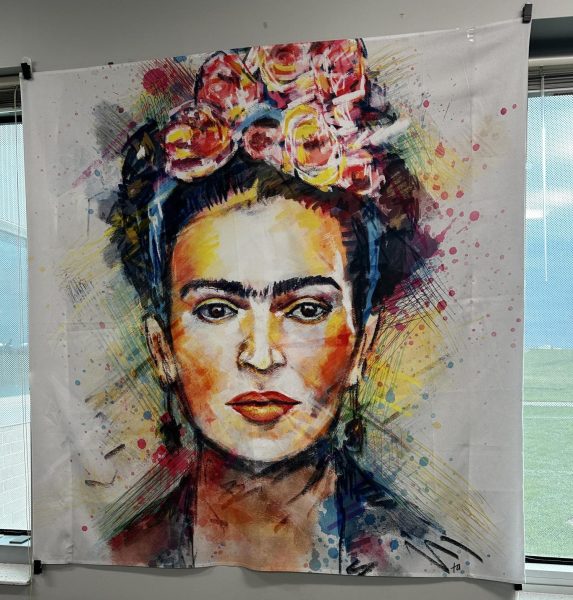 Last time, I went to Mrs. Armbrust's room and learned that science is a place full of curiosity and explorational freedom. Prior to this, it was decided that math with Mr. King is plain, which is vital to the learning process. Before that, we went to English with Ms. Hollst which was determined to be bright and lively. This time, we concluded that foreign language classrooms are bright places of conversation. These teachers use vibrant colors, pictures, and cultural decorations to engulf students in whatever they are learning about. Most have a strong personal connection to the topic that fuels their passion for the subject, creating a room that not only displays the teacher's love for teaching but also their background and culture.