I want to explain to you what happens when a guy from another country comes here.
My story starts in February, in Italy on a regular day of school. My English teachers at school said, "Guys this year you can become an exchange student"; I thought about it and I said, "It is not a bad idea, I can try, and at the same time improve my English."
You need to know in Italy the people are not good with the languages. A lot of person say wrong the Italian languages so think when the people use other languages.
At home, I told my parents, and they said to me: "If you want to go, it's fine, it's your choice." At this point I searched online information about the company used for exchange students, and I found what I like, and I called. After one test to see if I was eligible, I received the email, you are included in the program to become an exchange student; you will go to school in America.
I then had to wait a few months to find a host family and school. One day I had an evening with my friends to eat a nice Italian pizza, and I received a call in the afternoon, from an unknown number, to which I answered thinking it was work.
"Good afternoon, we wanted to let you know that we have found your host family and your school. You will be hosted in Omaha, Nebraska and will attend Elkhorn North High School." At the end of the call I asked myself: "Wait, where is Omaha?".
I searched, then I packed my bags, took the plane, even if it was a little boring for me, and when I arrived in New York I stayed with other exchange students before coming to Omaha.
Those days in NY were really interesting., I won't deny that it was my first time on US soil, so I was a little impressed by the landscape, which was a little different from what I saw in Italy.
In New York it's obvious that I saw the most famous things, like Times Square. I went with other Italian kids to try a pizza, and obviously we enjoyed the noise of the city, which all in all isn't that different from the city I come from, Milan.
Once these days were over, I arrived in Omaha, and I thought it was truly countryside, very different from my beloved Milan, which all in all seems like NY.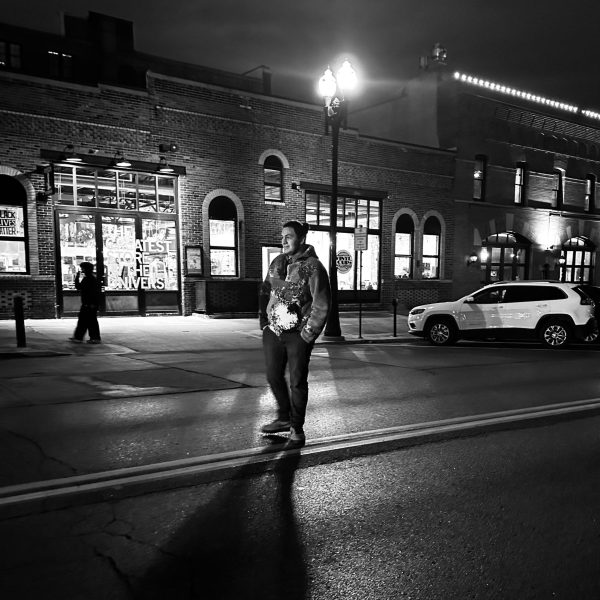 I've been here for three months now, and I can now say that I've learned to love and hate it at the same time. It's officially true that American food is not like Italian food, sorry readers, but at the same time I won't deny that I am a little envious of these large spaces you have, the beautiful large houses, without ugly buildings and the huge streets.
I've been here for a few months now, and with school, games, and being with American friends, I've settled in.
The importance is to remember beyond any culture we come from, taking these trips allows you to learn, and are a way to become better.
Now I still have two whole months here to discover new things. Unfortunately, more than half of my time here is already gone!