High Schoolers' Heavy Load
Many student retail workers must manage a balance between work and school.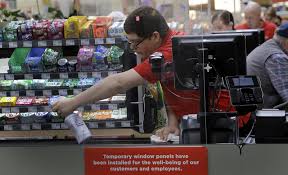 With the fast approaching holiday season, student retail workers are getting slammed with both work and school overload. 
Students are juggling the many projects they are receiving to prepare them for upcoming semester 1 finals. On top of that, some students are trying to balance out sports and work as well. With the overwhelming amount of activities, workload and homework, there has been an added stress to their lives.
Many students for their first job tend to work retail. Sydney Keller, a sophomore who works at Hobby Lobby, said "I know that school comes first, so I do as much homework as possible when I get home, go to work, then come home and grind out the rest." 
It's hard for students to find time to complete homework before it gets too late. Many have said that on a good night, they will finish around midnight. On nights with extra curriculars and work, they don't finish until around two in the morning. 
Some have put in less hours at work to compensate for the homework load and to manage their sports. Kaida Nguyen, a junior who works at Scheels, said, "When I am not playing sports I worked around 25/30 hours a week but with sports I get around 15 hours. With sports I get my hours in on weekends rather than weekdays when I have practice."
Many of the students worked long hours on Black Friday, ranging from 7 to 10 hours. Some stores, like Scheels and Hobby Lobby, spaced out their Black Friday deals to make it less hectic. Nguyen said, "It was very underwhelming because there were not as many people as I thought there were gonna be. There would be occasional bursts of a lot of people but other than that it felt like a slightly busier weekend. Overall I thought it was a fun shift because my coworkers and I bonded over how there were less people than expected."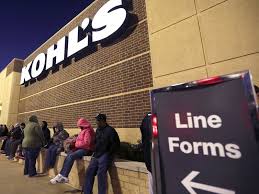 Other stores, like Kohl's, extended their hours on Black Friday and had sporadic sales throughout the week. Dalia Khalafalla, a junior who works at Kohl's, said "It was so hectic. I was constantly busy for 8 hours and my feet hurt really bad after. The store was also really messy. People pick items up and leave it in the wrong places or in abandoned carts so we have to go put it back in their places. It's also frustrating when I fold a table of clothes and a minute later it's getting destroyed. There were a lot of people who needed help and constantly calling for more cashiers up front."
Students have said they like working in retail because it creates unique bonds with others and challenges them. Keller said, "I like how fast-paced the job is, and meeting so many different types of people. Although it can be hard to remember all the deals, I like the mental challenge it brings. It's like a roller coaster; some days are faster than others and sometimes it feels like you can't even catch your breath. Not only that, but the registers at Hobby Lobby are all manual so you have to type in the deals and the prices, which means you have to be efficient."
Overall, students enjoy working in retail because it challenges them, creates special bonds and helps them keep organized. Though working during the holiday season can cause stress, they're able to balance out school, extracurriculars, and work efficiently while maintaining good grades.