Snow Much Fun
Eyes ahead, heading down a steep snow hill takes concentration when on skis, a snowboard, or even a sled.
Many students participated in a snow sport over this past winter break, some went out of state and some didn't have to travel. Mt. Crescent, Manchester Elementary School, and Moylan Iceplex are popular places in Nebraska and Iowa that are great for skiing, snowboarding, ice skating, and sledding. 
Sledding is very popular among kids and teens because it is easy to learn and there are abundant places to practice. "Sledding is basically finding the biggest snowy ramp you can find, usually a hill, and using a sled to speed down – giving you that rollercoaster type of feeling for a short amount of time," Rio Bischof said.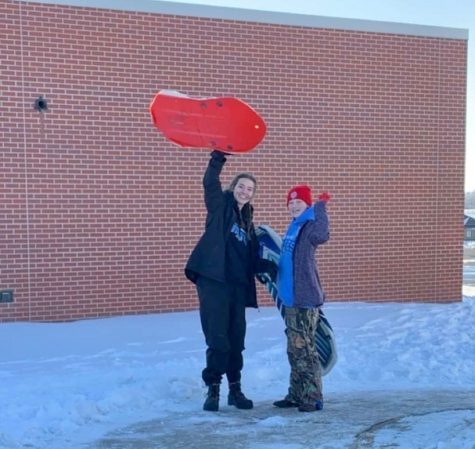 It is also inexpensive, all sledders need are warm clothes and a sled. Ice skating is similar in this aspect. Warm clothes and ice skates are all that is needed to have some fun at an ice rink. 
Although, ice skating is a bit more difficult to learn. It all starts with tying skates correctly; tripping and falling on the laces is easily avoidable. Then, step onto the ice and glide. 
Stopping can be very difficult for those who haven't had much practice. To slow down and come to a stop, bend knees, point toes inwards, and dig into the ice. But, running into the wall and falling always works too.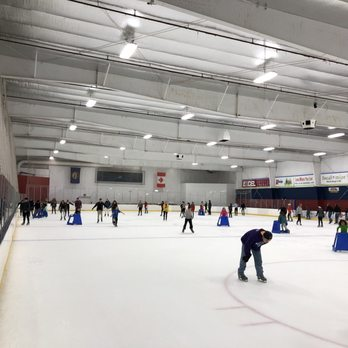 There are many injuries associated with ice skating, such as concussions, fractures, ankle sprains, and sometimes cuts if the bottom of the skates catch some skin. Although, these are more common in professional skaters who do stunts and tricks. The thing to worry most about is blisters. Thick socks can help, but most importantly find skates that fit just right. 
Skiing and Snowboarding take much more skill and practice than other snow sports. They involve a bigger, steeper hill, and more equipment and concentration. "I'd say if you tried to start learning at an older age it would be a lot harder to learn," Parker Mahloch, experienced skiier, said.
Although there aren't places to practice in the Omaha area, Mount Crescent in Iowa is only about a 30 minute drive. They provide lessons for skiing and snowboarding, and all the gear for it, even hats and gloves.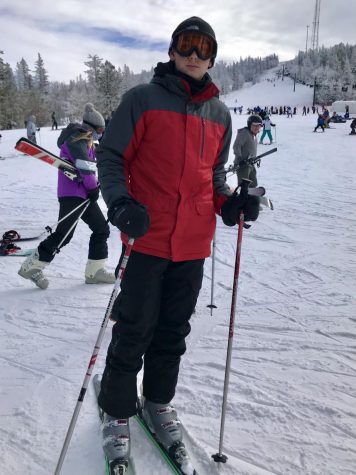 "You lock your skis to your boots and grab two poles, wait in a line to ride a ski lift to the top of a hill, and then go down whenever you want," Ethan Edwards, first time skiier, said. 
Snowboarding is similar, except it requires feet on only one board and going down sideways on it.  
At Mt. Crescent,there are three different levels of difficulty with different hills to practice on. Easy Street, Mach 1, Twister, Exhibition, Blackjack, and Jaws are the options provided. There is also a sledding hill, and 2 ski lifts to bring customers to the top of the hill. 
Just like sledding and ice skating, there are risks asscociated with skiing and snowboarding. This includes hitting rocks or trees, someone hitting their head after falling, hurt wrists or shoulders, and a torn ACL is very common. Prevent this by warming up, taking lessons, and don't try to show off and exceed your skill level.
It takes skill, dedicated time, and practice to become good at anything. In the end, it is worth it because snow sports gives people a thrill like no other. The winter season is still here, so get out there and enjoy the snow.