LaFleur The Science Guy
Mr. Daryle LaFleur has been able to change many people's lives for the better.
By Colin Keith, Reporter
February 2, 2021
As a kid, Mr. LaFleur loved biology and science in general. He loved to use tools, such as a microscope. He had always wanted to become a scientist. He still does like to use microscopes and do experiments but he now he would rather do this in a classroom while teaching students.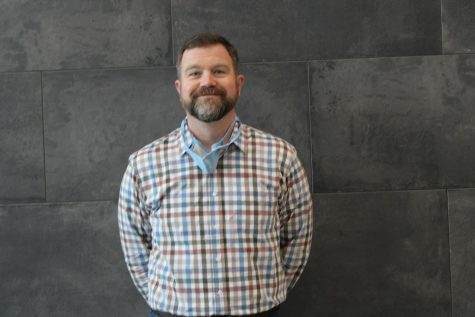 Mr. LaFleur is a high school science teacher who previously worked in a lab for years before teaching. He graduated with his Bachelor's Degree in 1994 and his first Master's in 1997, but then went back and got a second Master's in 2001. He started his first part of lab work in Minnesota in 1997 before he went to grad school. Then he went to work at the medical center for 2 or 3 years. 
LaFleur said, "I did like basic research, I didn't want to develop vaccines and do that type of thing."  He didn't like working in a lab too much because he was not an introverted person. Even if he did open up his own lab, he would've had to help others with their research. LaFleur would rather focus his talents on helping people get into science..
He did, however, make many advancements while working in the lab. At the med center he was transplanting individuals liver cells and using them to help immortalize their liver cells. Then, what he did with those cells would decrease rejection, and was really good at cutting DNA and transforming it. It would take him only a couple days for things dealing with DNA since that was his specialty. 
Before becoming a teacher, LaFleur thought about just getting a PHD and starting his own lab, but "Really when you're doing that you're thinking more of the money aspect and not about the teaching." 
 He decided to go into teaching because he likes teaching biology instead of sitting under a hood for hours. He'd rather inspire a kid to achieve greatness and not achieve it himself. He has made astounding achievements himself but doesn't care to make more. There have been less scientists nowadays and he wants to inspire the next generation to join the profession by him teaching them about it. He hopes to be able to impact a kid so much to go into science and make a great scientific achievement.
"One of the biggest differences is that when you're in school you're more on a schedule, you hear a bell and you do this and that, but when you're in a lab you work at your own pace." said LaFleur. He believes working in a lab and teaching what you learn in a lab are equally difficult career paths.
Daryle LaFleur has made many great achievements in his science career, but teaching students is what he likes best.