Plans for Future Traditions
Current juniors at Elkhorn North have a lot of responsibility to create new traditions as the first ever graduating class.
February 17, 2021
In May 2022, Elkhorn North High school will have their first ever graduation. The first group of students to graduate from a school holds a lot of responsibilities. The current juniors at Elkhorn North not only want a chance to have a fun and eventful senior year, but also want to start traditions that will continue on for years. 
Junior Drew Broady said, "It is important to have traditions because it helps build school spirit so that students would enjoy going to school and attending events." Having something to look forward to freshman, sophomore, and junior year keeps students invested in school. 
"Senior activities and traditions give students something to work and wait for. It makes school not so bad," said junior Dominick Rhone. 
Senior activities not only help raise school spirit but also helps form what a school really is. "Traditions really just make a school what it is, it completes it," explained junior Khalis Edwards. 
"Watching the seniors get different opportunities and start traditions for three years just pumps students up and gets them excited for when it finally comes," said junior Nathan Cunningham. When seniors get to do things underclassmen don't it gives students something to work for. It gives them a hope that high school can be fun and it is all worth it. 
One senior privilege most students in the Elkhorn district look forward to is the senior balcony. This is placed right above the commons for seniors only to go on to eat, study, and socialize. "It is nice to have a place to get away from everything and have fun with my classmates outside of a classroom environment," said Broady. 
Other more basic senior traditions that 2022 students are excited to have are senior pranks, senior skip day, Powderpuff, and Powderbuff. "Senior pranks give students a chance to leave their mark on the school in a creative way," said Cunningham.
Powderpuff is a senior girls flag football game played in the fall coached by the senior guys. "Every student looks forward to this because most people participate and it seems so fun," said Mia Layne. Powderbuff is a senior boys volleyball tournament coached by the senior girls. 
A hope from juniors is that we would be able to have pep rallies every month to raise school spirit. "It helps make students enjoy school more. It would be fun to have competitions at the pep rallies with seniors vs. teachers," said Cunningham. Students and teachers can compete in dodgeball, volleyball, matball, archery, and more. 
Junior Shaylyn Heida said "I think it would be cool to have another dance besides prom and homecoming, maybe like a winter formal or valentine's day dance." Many schools around the country have a winter formal as another form of homecoming just in the winter months like January or February. 
Social studies teacher Anthony Dunn thinks a freshman orientation field day would be a great start to the year. This is one tradition that could carry on for years. The freshmen all come a day early and the seniors help run fun activities and competitions to get the freshmen acquainted. "They could even throw in a tour for the freshmen," said Dunn.
Edwards had a few ideas on how some possible traditions he would enjoy starting. "I think for freshman initiation for sports the seniors should pick them up at 4am and have a game of hostage." This is a game that many schools play when you run around the town and try to hide from the cars trying to find the runners.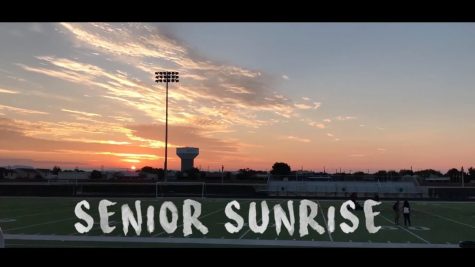 Another idea that many juniors agree on is sleeping on the Elkhorn North football field the night before the first football scrimmage. It would be nice to have it then because the football boys could also participate in this considering they don't have a big game following the next day. This would get everyone excited for the season and show school spirit as a whole. This could become a senior thing or a whole school thing.
Homecoming week would also be a great time for new opportunities. "I think it would be so fun to have senior kidnap freshman in the hallway the week of homecoming and they have to solve some sort of puzzle to get out to return to class," said Mia Layne.
Senior campout and senior sunrise are two very popular ideas. Senior sunrise all the seniors would wake up early and get together to watch the sunrise. This would just give everyone a chance to bond with classmates. "I think senior campout is a great idea. We could all bring tents and sleep down by the river and even go fishing. Everyone could bring food too," said Rhone.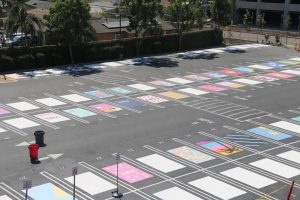 Lastly, one of the students favorite ideas is the parking stalls. Each year the seniors get a designated parking stall and get to paint it however they want (within reason of course). Principal Radicia could approve all the designs. Each year the next grade would paint over it. Many schools across the US do this as a way to get students excited for senior year.
With the many ideas that the class of 2022 has it should be an eventful year for the first group of graduating students at Elkhorn North High School.