Review: Local Beer, Patio, and Kitchen
Trying out a local Village Points restaurant.
New to the Village Pointe Shopping Mall was the restaurant Local. It opened in the month of October, 2019. The restaurant is very similar to a sports bar having drinks and food, along with plenty of TVs. My friends and I went to finally try it out. 
To start, as soon as I walked in the door, the atmosphere was very much like a sports bar, but nicer. The bright lighting and colorful bar stools caught my eye right away. There were plenty of TVs to watch all around the restaurant. We sat in the back left corner and I could watch hockey, college basketball, and the NBA all at the same time, and it was amazing. 
Service at Local was great as well. We were seated socially distant and taken care of very well by our waiter. My friends and I enjoyed getting to talk and watch sports while waiting for our food.
Once the food came, it looked delicious.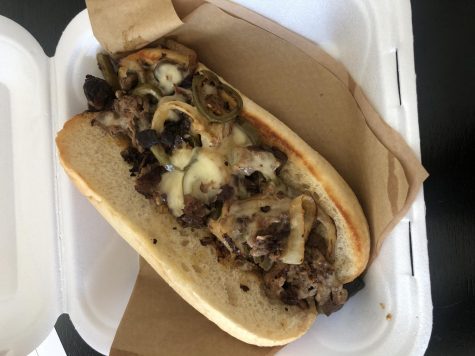 One of my friends, Landon Kennington (Junior), got the Philly Cheesesteak Sandwich. "I loved the sandwich because of the idea of adding the jalapenos to the sandwich,"  Kennington said, "it added some spice which most Philly Sandwiches lack". The one thing he would change to the sandwich is to add some more cheese to it because it needed some more flavor. 
Brady Vaughn, junior, ordered the chicken and waffles. "The creative way they put the waffle sticks to look like fries made the meal very appealing next to the chicken," Vaughn said. He thought the chicken legs were very good because it had some of the seasoning on the waffle sticks to make them sugary. Vaughn said he wasn't disappointed with the chicken and waffles, but would definitely want to try the Philly Cheese Steak sandwich because it looked fantastic.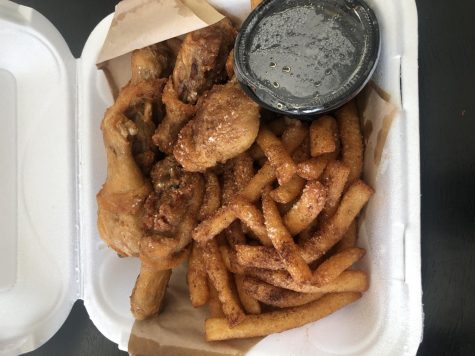 I ordered the Philly Cheesesteak sandwich as well and thought it was really good. It was spicy because of the jalapenos, and the meat was delicious. It could have used some sauce to go along with it because it was dry, but still very good. 
All three of us agreed that the tater tots were phenomenal though, being some of the best we have had. 
My rating- 4.5/5 stars
Kennington's rating- 5/5
Vaughn's rating- 4.5/5
Leave a Comment
About the Contributor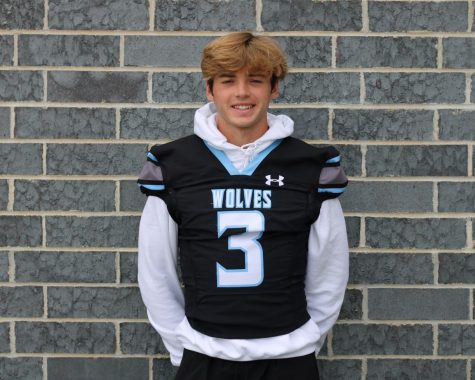 Jack Vokt, Reporter
Jack Vokt is a senior, and it is his second year on staff. He also plays football and soccer for the high school, and loves to spend time with friends and family when he can.